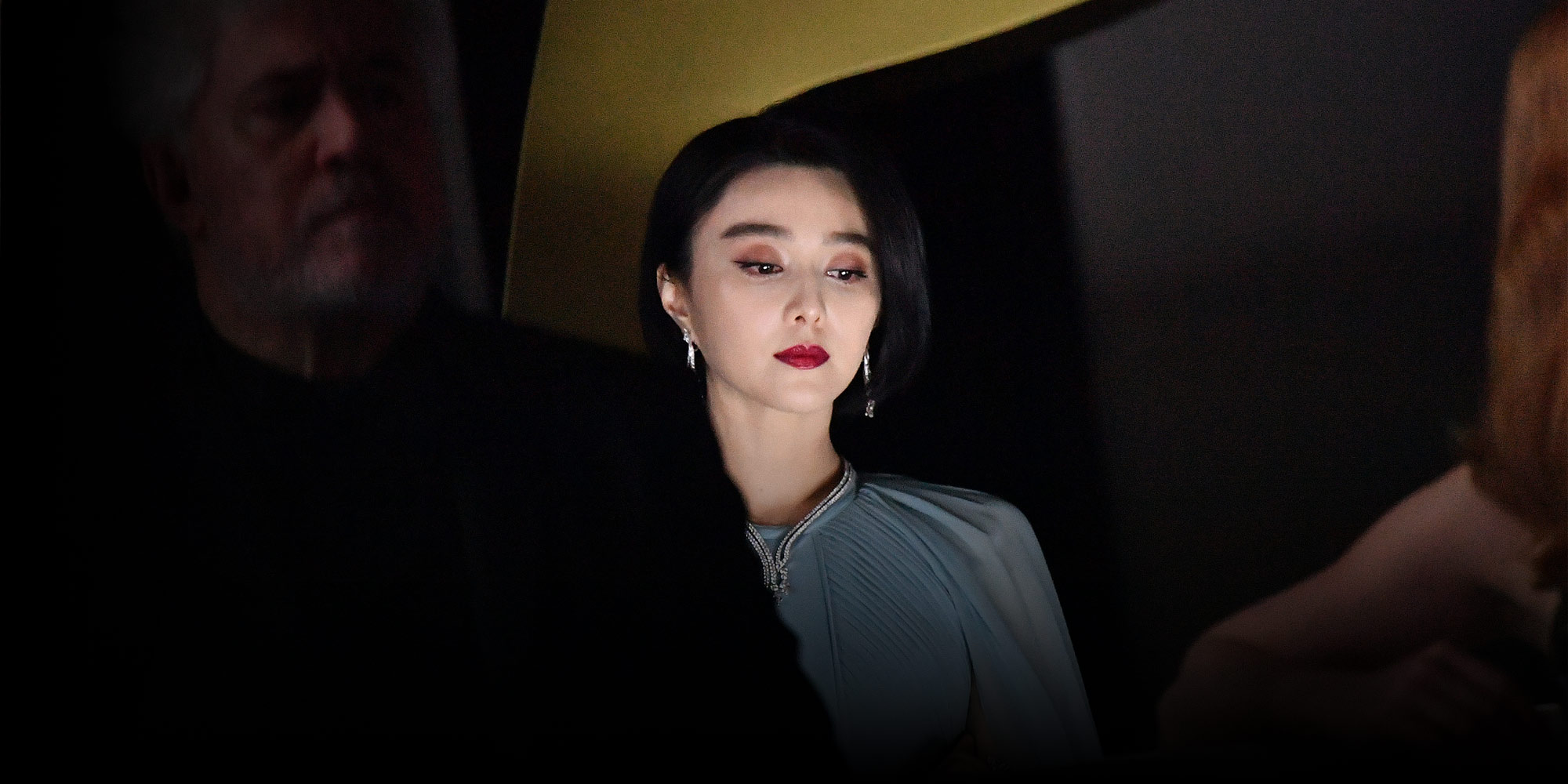 NEWS
Facing $130M in Penalties, Fan Bingbing Apologizes for Tax Fraud
Authorities say the A-list actress intentionally evaded paying hundreds of millions of yuan in taxes.
One of China's best-known celebrities, Fan Bingbing, evaded paying taxes and now faces hundreds of millions of yuan in fines, state news agency Xinhua reported Wednesday. Fan disappeared from the public eye over three months ago, stoking fears that she was the subject of an investigation. Hours after the news broke, she posted a letter in which she apologized for tax evasion.
According to the State Administration of Taxation and the tax bureau of Jiangsu province, where the studio Fan owns is registered, the actress and her company must pay 884 million yuan ($130 million) in fines and back taxes.
In addition to determining that Fan and her studio had evaded paying hundreds of millions of yuan in taxes, the tax authorities found that Fan had received 30 million yuan for her role in the upcoming film "Air Strike" — in which she stars in alongside Bruce Willis and Adrien Brody — but only paid tax on one-third of that income, much of which was funneled into smaller contracts.
Hours after the news from the tax authorities, Fan posted a letter of apology on her personal account on microblogging platform Weibo, saying she deeply regretted her actions and felt ashamed of what she had done. She admitted in the letter that she had split contracts to avoid paying tax, and promised to pay the back taxes and the fines, in accordance with the tax authorities' order.
"For the past period of time, I have experienced pain and torture like never before. After personal reflection, I feel deeply ashamed and guilty for what I've done," Fan wrote in her letter. "I have failed my nurturing country, I have failed society's trust, and I have failed the love of my fans!"
Allegations of Fan's fishy figures were first voiced in May, when TV presenter Cui Yongyuan posted screenshots on Weibo of what appeared to be one of the actress's contracts. The document was full of eye-catching conditions — that Fan be given the right to revise scripts and refuse hairstylists, for example. The next day, Cui suggested that the 60 million-yuan contract of an unspecified actor had been suspiciously split into two contracts: one "official" contract for 10 million yuan, and one under-the-table agreement for 50 million yuan. Less than a week later, the State Administration of Taxation announced that the Jiangsu tax bureau should investigate Fan.
According to Xinhua's report, Fan and her studio were notified on Sunday that they must pay back taxes totaling 288 million yuan, as well as fines amounting to 596 million yuan. As Fan has never been punished for tax evasion or any other crime before, she will not face criminal charges in this case. Her agent, however, is accused of interfering with the investigation by destroying the studio's financial records, and as such could be charged.
Since Fan's contracts were allegedly leaked in May, Chinese celebrities have been more heavily scrutinized by the government, netizens, and even academics. In September, Beijing Normal University and the Chinese Academy of Social Sciences gave 100 television and film personalities "social responsibility rankings." While big names like Jackie Chan and Zhang Ziyi fell among the middle of the pack, Fan was ranked dead last.
Editor: David Paulk.

(Header image: Fan Bingbing during the opening ceremony of the 70th annual Cannes Film Festival in Cannes, France, May 17, 2017. Pascal Le Segretain/Getty Images/VCG)