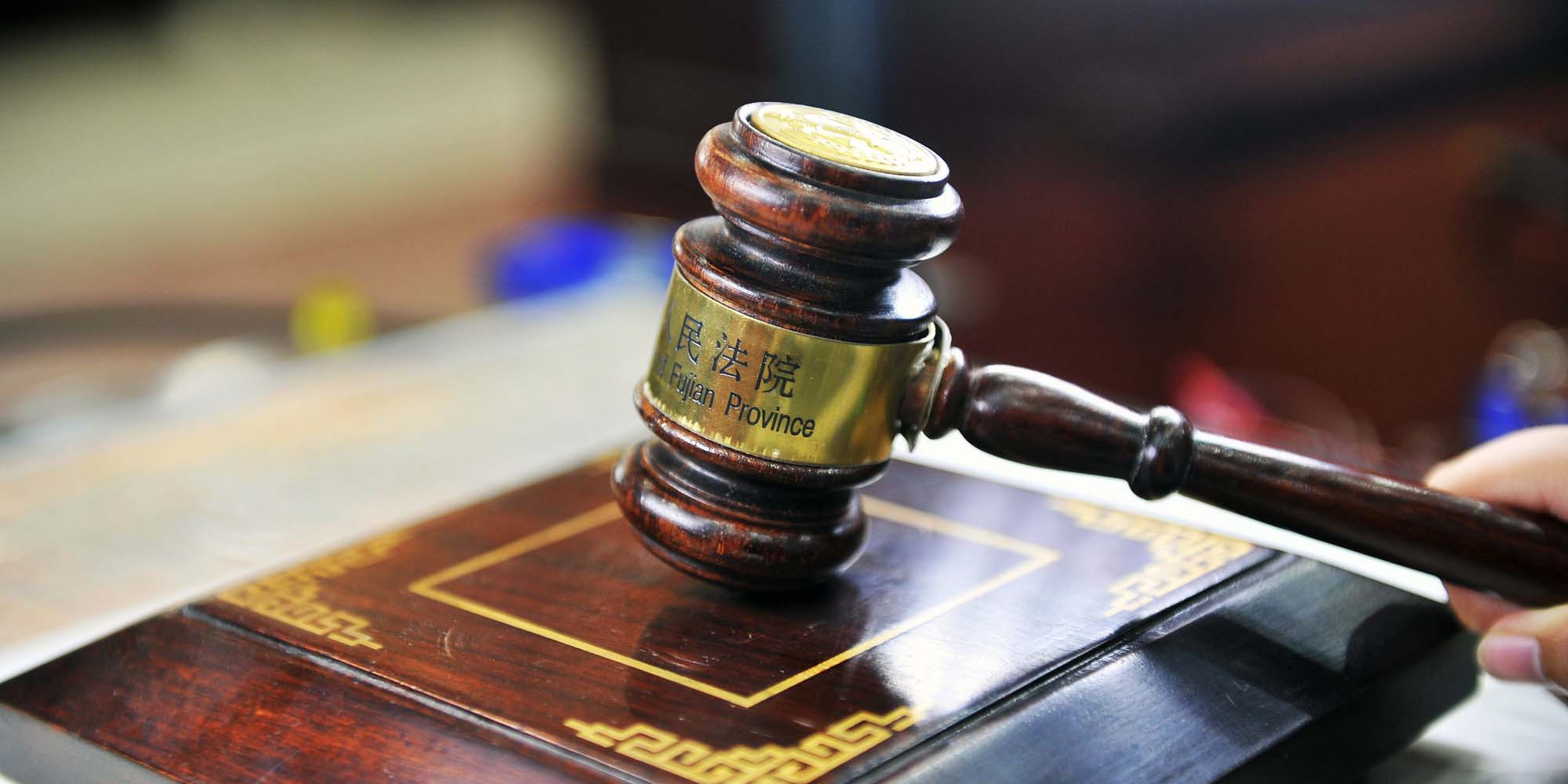 NEWS
Woman Who Says She Was Falsely Convicted of Murder Gets Retrial
Since being sentenced to death in 2013 for fatally poisoning her neighbor's family, Ren Yanhong has continued to plead her innocence, saying she confessed under torture.
A court in eastern China's Shandong province has ordered a second retrial in the case of a woman convicted of fatally poisoning her neighbor's family nearly six years ago, Beijing Youth Daily reported Wednesday.
According to a notice received on Jan. 2 by the lawyer of the defendant, Ren Yanhong, the Shandong High People's Court said that the previous trials had failed to scrutinize crucial but disputed pieces of evidence, thereby violating the legal process and affecting the fairness of the trial. The high court ordered the first retrial in 2016, citing lack of evidence, but upheld the original verdict.
Since the Linyi Intermediate People's Court first convicted Ren in 2013, she has repeatedly professed her innocence in the murder case that shook Dongling, a village administered by the city of Linyi. Ren was found guilty of killing her neighbor, Li Zhongshan, as well as his family — wife, son, and daughter — over the course of a year. In January 2011, Li's 7-year-old son was the first to die, while the others died around six months later. Medical reports pointed to rat poison as the cause of death.
Two weeks after the remaining members of Li's family died, local police identified Ren as a suspect, accusing her of poisoning them so Li would stop raping her. Ren was first prosecuted by Linyi's procuratorate in June 2012. According to her testimony, Li coerced her into having sex with him on several occasions and then threatened to expose her as an adulterer.
"I planned to poison Li Zhongshan to stop him from harassing me," Ren told police, according to her testimony.
But Ren renounced this position when the case went to trial. According to Beijing Youth Daily's report, she said she had confessed after being tortured. She also alleged physical abuse by police — being slapped, having her hair pulled, and having her fingers twisted — during the interrogation sessions. She also said she had been deprived of food and sleep, and added that officers had threatened to arrest her husband.
The Linyi Intermediate People's Court handed Ren a suspended death sentence in 2013. She appealed for a retrial the same year, though this was not granted until 2016. At the end of the retrial in 2017, the intermediate court ruled that it would uphold the original verdict.
Li Zhongwei, Ren's lawyer, told Beijing Youth Daily that during the previous trials, the prosecutor had relied heavily on the witness testimonies of local villagers. According to the newspaper, several villagers have come forward to say that the testimonies related in the courtroom did not align with what they told police.
The lawyer also said that police had not recorded the witness testimonies, and that there was no hard evidence — like DNA samples — linking Ren to the crime. Furthermore, the police investigation found no trace of rat poison in Ren's home.
"Too many details of this case are still unclear," said Li Zhongwei.
Many domestic media outlets have compared Ren's case to a high-profile, similar case from 2006. The suspect in that case — Nian Bin, a grocery shop owner from the eastern city of Fuzhou — was accused of murdering two people using rat poison. But after three appeals and four trials over the course of eight years, Nian was pronounced innocence in 2014 and finally set free.
Editor: Bibek Bhandari.
(Header image: IC)