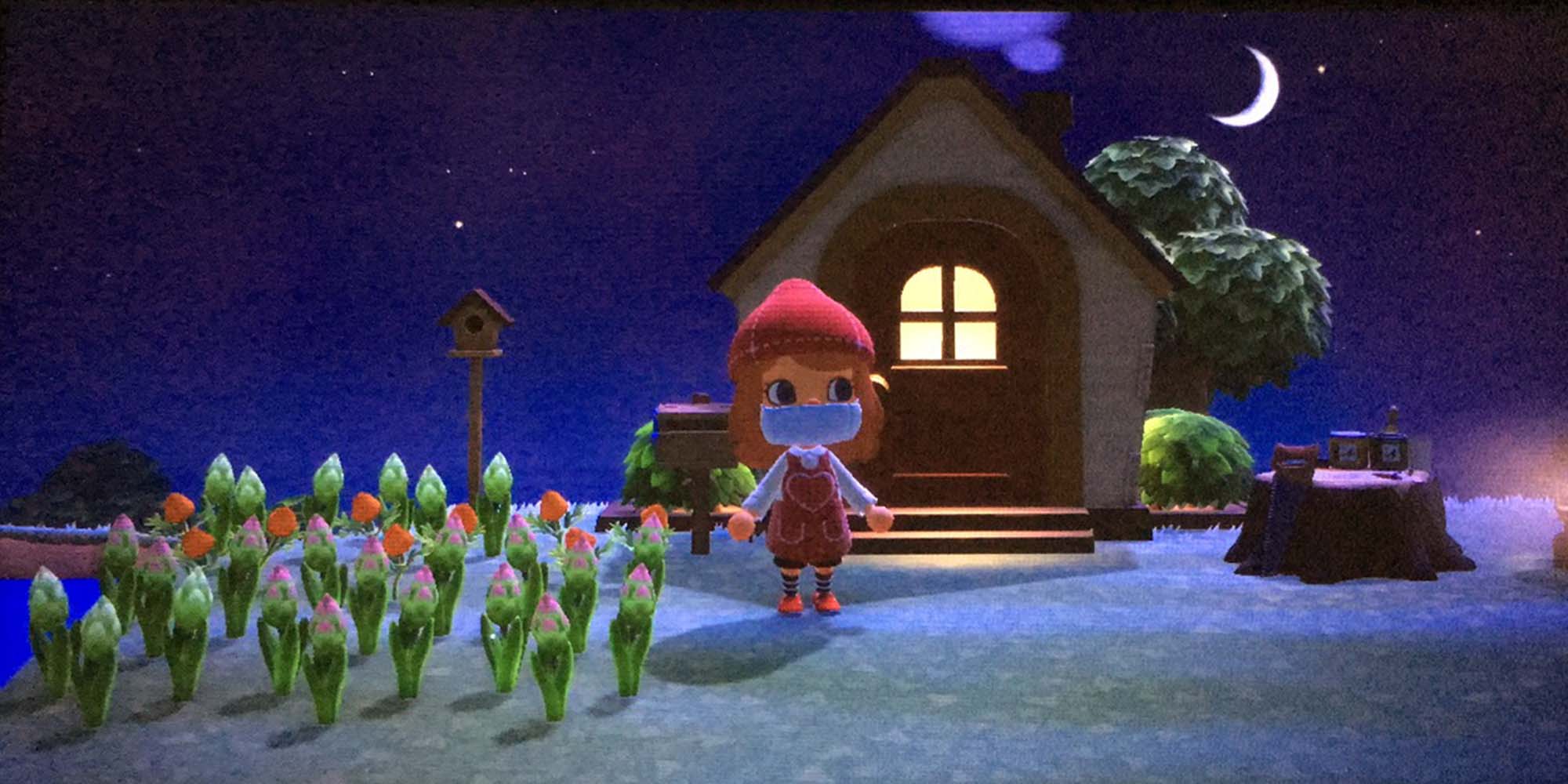 NEWS
From Isolated to Island-Hopping: China Embraces Animal Crossing
As a deadly pandemic ravages the globe, gamers are turning to a new virtual diversion as a welcome escape from reality.
As Yin Hao explored the expansive, newly completed wildlife museum on his private island, his eyes welled with tears. Harkening back to his childhood dream of becoming a naturalist, Yin was moved by the beauty of the animals and artifacts on display in his hermit kingdom.
The Shanghai-based management consultant isn't a Chinese Richard Branson, but one of many thousands of people in the country captivated by the recently released Nintendo Switch game Animal Crossing: New Horizons.
"When I first played this game, I discovered it was full of endless delights," Yin tells Sixth Tone. "So I introduced it to a lot of my friends and recommended that they try it, too."
The game — which features an online world populated by players fishing, foraging, building, farming, and interacting with friendly nonplayable characters on their own colorful islands — has been a global hit, breaking Switch sales records in Japan and the U.K. since its March 20 launch.
While sales figures for China aren't available, tens of thousands of Animal Crossing: New Horizons game cartridges have been sold on e-commerce platform Taobao, and many more have undoubtedly been purchased from the Nintendo Game Store and downloaded directly onto Switch consoles.
On Chinese microblogging platform Weibo, an Animal Crossing: New Horizons hashtag has been viewed over 820 million times, with many young people lamenting that they feel like the last ones on Earth who haven't bought the game.
"Everyone was playing it, so I wanted to see how good it is," says Li Yachao, a 34-year-old Beijing-based office clerk who purchased the game three days ago. Li tells Sixth Tone that many of her friends bought a Nintendo Switch just to play Animal Crossing.
A unique feature of the game is the ability to import user-generated digital graphics into one's personalized island. Within days, some gamers in China had painted their islands a figurative shade of red, adding portraits of communist icons like Karl Marx and Chairman Mao, as well as loud propaganda posters. Consistent with the current zeitgeist, some players have added disease control checkpoints and decontamination areas, or signs in Chinese instructing characters to "please wash your hands."
Players have outfitted their virtual residences with traditional Chinese decor and furniture, and dressed their in-game characters with hanfu and fancy outfits from China's most popular period dramas. Widely shared screenshots show one island with huge QR codes printed across them for sending the player money via Alipay or WeChat, while another island featured realistic-looking fruit business advertisements.
Even government offices are capitalizing on the game's popularity. On Friday, the official Weibo account of Shanghai's fire brigade used a video featuring Animal Crossing gameplay to admonish netizens not to use traffic lanes reserved for firetrucks.
According to Yin, a self-described "loyal Nintendo fan," the Animal Crossing franchise isn't well-known in China despite being nearly 20 years old. The New Horizons installment, however, managed to chuquan, or break out of its niche, because of the amount of discussion it has generated on social media and because a Chinese-language version was available at launch — ironic, considering almost everyone playing the game in China is doing so on imported consoles that, unlike the China market Switch, allow for multiplayer gameplay and regular updates.
The game also benefits from universal or near-universal appeal, with even male players who cut their teeth on shoot-'em-up titles like Call of Duty joining the friendlier, furrier fray. Yin says he's already recruited seven or eight friends to play the game with him, and they in turn have introduced it to their partners.
A curious phenomenon observed by Yin, and widely joked about online, is how a such a seemingly relaxed and passive game like Animal Crossing is being played so furiously by some that it's starting to resemble the rat race of real life, with players coming home from their jobs to "work overtime" on their idyllic islets until 2 or 3 in the morning. Some players even take out in-game mortgages to build their dream homes, then toil to repay them.
For the impatient player, Taobao shops sell Animal Crossing money and resources. According to one blogger, these businesses popped up just a few days after the game was launched, selling 99,000 coins for 10 yuan ($1.40). The author of the blog post described how one Taobao seller claimed to be working 18 hours a day moving resources from a hacked version of the game to a legitimate account, then flying from island to island filling orders.
For Han Xiaotong, however, such shortcuts spoil the fun. The Guangzhou-based employee at a state-owned energy company tells Sixth Tone that although she was never particularly interested in or good at video games, she feels that she can be her authentic self in Animal Crossing, and do reality-adjacent things that she doesn't have the time, money, or energy to do in real life — such as creating the ideal version of her home.
During this age of uncertainty and constant negative news stemming from the COVID-19 pandemic, Animal Crossing is a welcome escape from reality for Han. The game satisfies a visceral human urge to commune with nature, work the land, and see life bloom — things Han has never experienced growing up in an urban jungle.
"This world is a place you can go to escape from reality for a while," she says. "To me, that's very therapeutic."
Editor: David Paulk.
(Header image: A screenshot of Li Yachao's virtual home in Animal Crossing: New Horizons. Courtesy of Li)