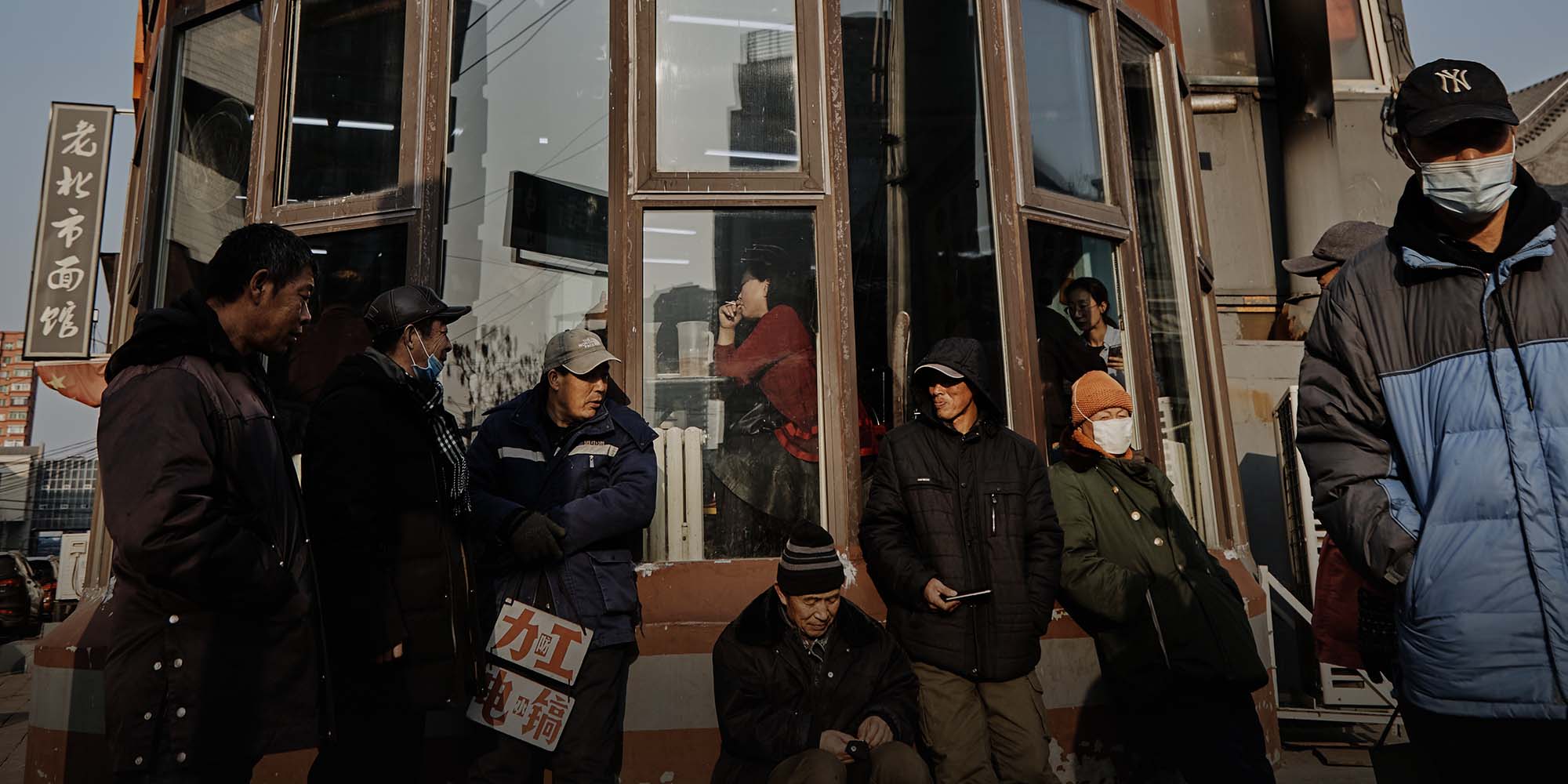 MULTIMEDIA
Down and Out in China's Rust Belt
"Paupers' Paradise" has become a haven for laid-off workers, grifters, and misfits in China's industrial northeast.
LIAONING, Northeast China — When people in the frigid, northern Chinese city of Shenyang have nowhere left to go, they head to "Paupers' Paradise."
The bar doesn't look like much from the outside: a grimy space on the first floor of a ramshackle building near the railway station. But locals come here because it offers two things they desperately need: $1 beers and a sympathetic ear.
For three decades, the business has been a haven for people struggling to cope with life in Shenyang — an industrial hub in China's northeastern Rust Belt.
The region was hit hard by China's economic reforms of the 1990s, when thousands of state-owned factories were shut down and millions of workers — who previously assumed they had jobs for life — were laid off. It was a trauma from which Northeast China has never truly recovered.
A subclass of laid-off workers formed in Shenyang from the early '90s, and they began flocking to a rundown part of town that soon became known locally as "Paupers' Paradise." At the time, the area was a maze of shantytowns filled with cheap dance halls, noodle joints, and bars.
One of those businesses was Wanshun Beerhouse — the bar now also nicknamed "Paupers' Paradise" due to its long history in the area. Its owner, Wang Fengying, had lost her job at a state-owned transportation firm, before using her savings to open the bar. 
The place hasn't changed much ever since. The huge jugs of beer are still just 6 yuan ($0.95), and small dishes around 10 yuan. Even today, Wang estimates that around 30% of her customers are laid-off workers. Many of them hang around the bar every day, where they also advertise their services as handymen.
But the area around Wanshun Beerhouse has transformed beyond recognition. The surrounding shantytowns have all been demolished and replaced by modern high-rises. Wang's bar is the only part of "Paupers' Paradise" that has survived.
As Shenyang presses ahead with further urban renewal programs, Wanshun Beerhouse is also facing the prospect of being shut down. But Wang hopes to hold on as long as she can. As she told a local writer recently: "If this place disappears, where will all these lonely souls go?"
These days, the bar has come to resemble a strange time capsule in the center of Shenyang: a slice of a China that has almost disappeared. Though many customers are regulars from the old days, others come simply to bask in the nostalgic atmosphere.
In late 2020, Sixth Tone traveled to Shenyang and spoke with Wang and her customers about the history of "Paupers' Paradise" and the role it still plays in the local community.
Editors: Dominic Morgan and Qi Ya.
(Header image: People who make a living performing odd jobs look for work outside Wanshun Beerhouse, in Shenyang, Liaoning province, Dec. 23, 2020. Wu Huiyuan/Sixth Tone)