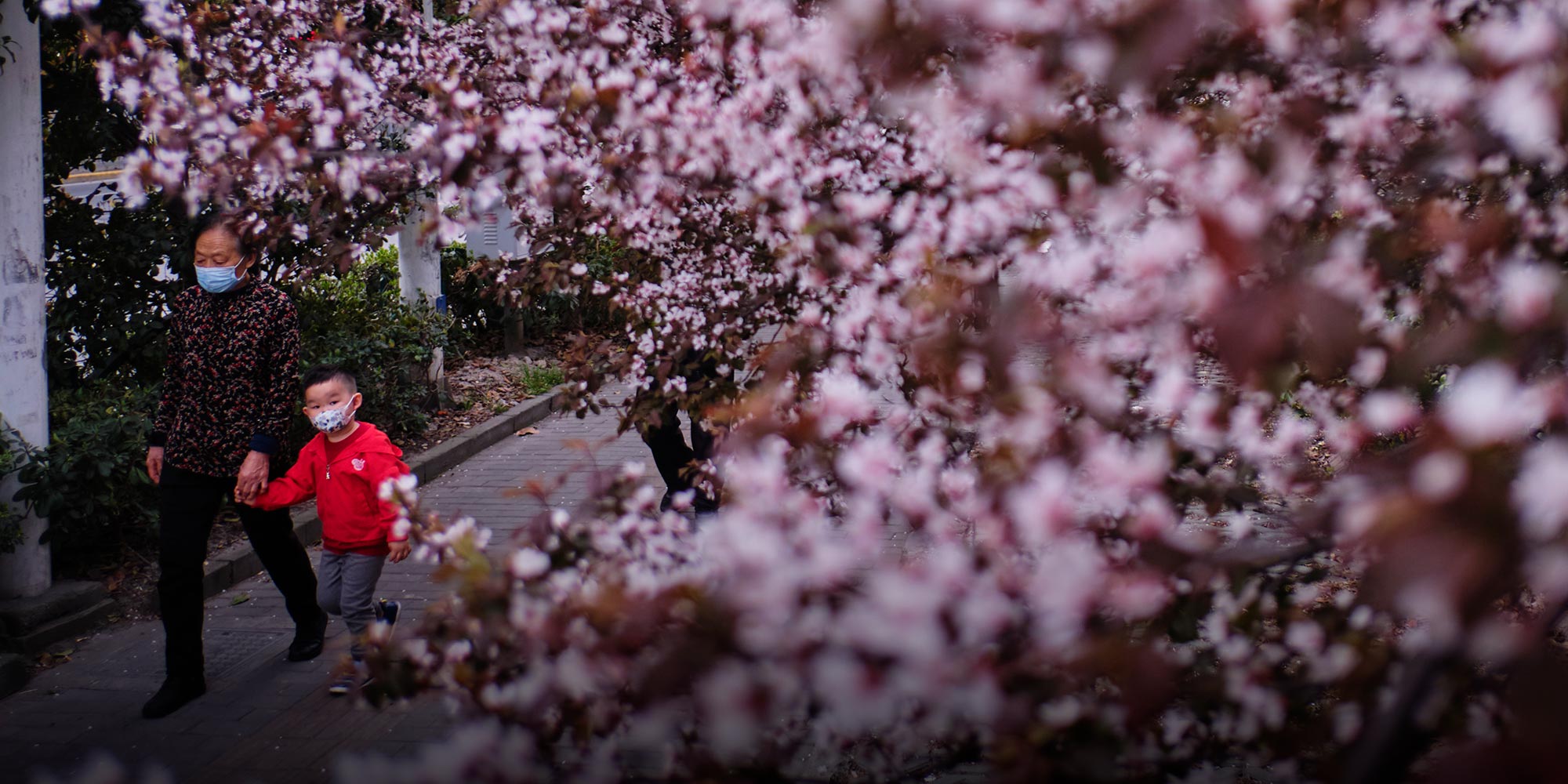 MULTIMEDIA
Photos: Shanghai During Spring in the Shadow of COVID-19
Sixth Tone photographers capture the city's mood amid its worst virus outbreak.
SHANGHAI — Shanghai's spring blossoms aren't receiving the usual attention this year.
Many of the city's parks and botanical gardens, where the city's vibrant peach, plum, and magnolia blooms can usually be seen, have been shut due to a rise in COVID-19 cases. Sports and entertainment venues have also been closed.
Hundreds of thousands of Shanghai residents — including over 100,000 university students — are temporarily locked down, too. Some of the city's vibrant streets are nearly deserted, with malls and metros noticing a sharp drop in shoppers and commuters, respectively. 
But a lone dancer in the park, a solo diner at a restaurant, and couples finding a quiet space in the otherwise crowded Bund waterfront still encapsulate the city's spirit, albeit in a different way.
Sixth Tone photographers wandered around the city of over 24 million people over the past few days to document springtime in the shadow of the COVID-19 surge.
Editors: Ding Yining, Bibek Bhandari, and Qi Ya.