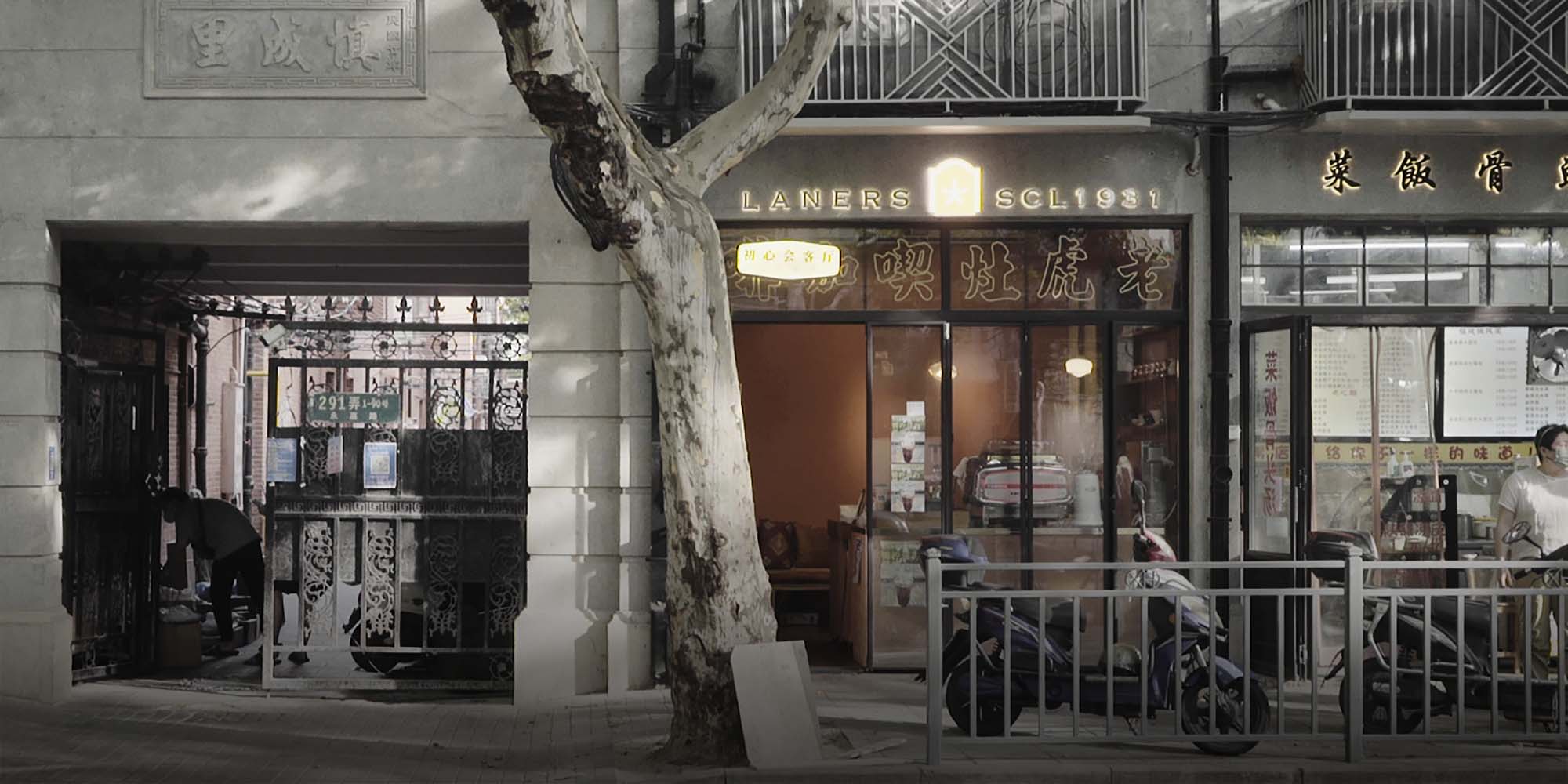 MULTIMEDIA
Shanghai's Newest Tool for Preserving Its History: Coffee Shops
In Shanghai, historic preservation has often focused on sprucing up well-known landmarks. But the city is now experimenting with a new, more holistic approach.
SHANGHAI — Few passersby give Laners Cafe a glance as they stroll along Yongjia Road in Shanghai's leafy former French Concession. In a city of a million coffee shops, the small hole in the wall often blends into the background.
But that, according to the cafe's owner, Wang Xi, is precisely the point. She wants the business to feel just like the rest of the local area: ordinary.
"It's nothing special," the 35-year-old says. "The neighborhood is characterized by an everyday kind of ordinariness. Although many celebrities and prominent figures live nearby, they usually pass by like regular people."
Wang, an urban designer with a PhD in cultural heritage preservation, opened the cafe last October. It's part of a new drive in Shanghai to protect the city's few remaining traditional neighborhoods.
Shanghai has bulldozed huge swaths of its old housing blocks over recent decades, as the city of 25 million has transformed into a global business hub. Efforts to preserve Old Shanghai have focused on protecting famous landmarks like the Wukang Building.
But local authorities have now launched a new project to preserve Shenchengli, a cluster of traditional shikumen lane houses near South Shaanxi Road. Unlike previous campaigns, Shenchengli isn't home to any well-known buildings; the aim is to protect the neighborhood — and the local street life — itself.
Laners Cafe is a small space adjoining the entrance to the old red-brick terrace. A sign hanging from the door, which bears the slogan "come to 'the tiger stove' for coffee," hints at its former use. When Shenchengli first opened in the 1930s, the building housed a "tiger stove" — a communal tap providing residents with boiling water.
In those days, Shenchengli was a hotbed of revolutionary activity. The rooms that now host the area's local cultural relic protection bureau once housed an underground Communist party cell during the Second World War. Many of the local stores were fronts for the operation, set up by the agents as cover while they worked to undermine the city's Japanese occupiers.
But Wang is more interested in preserving the more everyday aspects of the area's heritage. She wants to make sure that Shenchengli doesn't turn into a stale monument, but remains a vibrant, local neighborhood. That's where Laners Cafe comes in.
"If we simply protect a house and ignore the surrounding environment, I think that's putting the cart before the horse," she says. "It's like putting it on barren land."
Wang first heard about the efforts to preserve Shenchengli through a friend in 2020. After investigating the site, she was drawn to the old room housing the "tiger stove." When she submitted a plan for restoring the entrance to the lane, turning the space into a cafe was a key part of it.
Laners is designed to serve two purposes: on the one hand, to sell coffee and become a hub for the local community; on the other, to act as a base for organizing cultural activities. Wang's team has designed several walking tours around Shenchengli, which highlight the area's history.
This style of historical preservation is still new to China, Wang says, and her team is finding that locals aren't yet engaged with the project. But she says that Laners offers a great opportunity to "play" with the concept and find an approach that suits local conditions.
Turning a profit has also been a struggle. Business was starting to pick up in March, Wang says, but then Shanghai's lockdown shut everything down for two months. She insists, however, that the cafe will survive.
Wang says her confidence stems from the support she's received in Shanghai. Though much of the city's old neighborhoods were lost during the years of breakneck development, Wang says that Shanghai pays more attention to preserving its heritage than most Chinese cities. Several areas — such as the Hengfu Historic District around the Wukang Building, and the Suzhou Creek waterfront — have been transformed in recent years while protecting the local architecture.
Shanghai is also a place where diversity is valued, Wang says. Unlike in other parts of China, she feels most local people understand her desire to preserve Shenchengli.
"Many people ask me questions like, 'You've got a PhD, why do you do things that don't seem to make money?' But people rarely ask me that in Shanghai," says Wang. "They understand and respect your choice, and there's no need to say more."
Wang isn't sure how long she'll continue "playing" at Laners, but she hopes to carry on for as long as she can.
"This business doesn't just depend on me, but also on the support of many people, including officials, various scholars, and local people," she says. "But no matter how difficult it is, I believe in the human spirit of this city."
Contributions: Wang Yun; editor: Dominic Morgan.
(Header image: A view of Laners Cafe and the entrance to Shenchengli, on Yongjia Road, Shanghai, June 26, 2022. Wu Huiyuan/Sixth Tone)