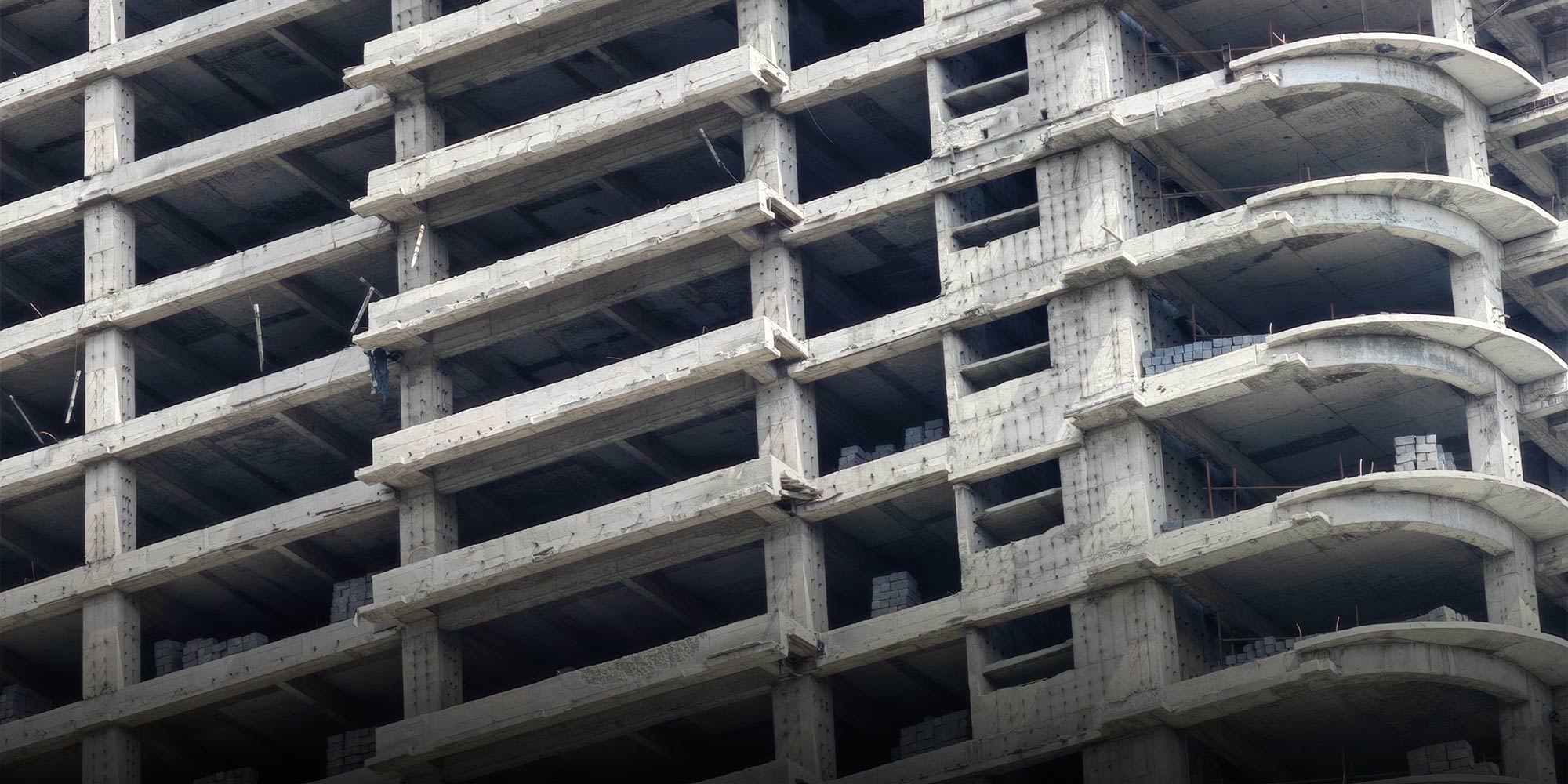 SIXTH TONE ×
Homebuyers in Multiple Cities Go on Mortgage Strike Over Delayed Projects
Snowballing protest movement goes viral online, adding another twist to China's real estate catastrophe and threatening as much as $83 billion of mortgages.
Buyers of housing units in dozens of unfinished projects across China are refusing to make mortgage payments to protest developers' failure to meet construction schedules. The widespread uprising adds another twist for the country's troubled real estate market.
Petitions from homebuyers to local authorities in several Chinese cities demanded that developers resume construction and deliver projects on time. The letters went viral online in recent days. Some buyers said they decided to stop making mortgage payments as developers drag out construction, putting their credit ratings at risk.
The purchasers are on the hook to pay for housing units that haven't been completed, and in some cases construction hasn't even started. After putting up cash deposits and down payments for units that are yet to be built, buyers obtain mortgages and start making payments even before taking delivery or moving into their new homes.
As more and more housing projects across China miss schedules, this leaves many homebuyers making mortgage payments on housing they can't occupy. The real estate market downturn and escalating capital woes have put developers in a bind, leading to construction delays and suspensions.
Research by Citigroup Inc. showed that buyers of housing in 35 projects across 22 cities decided to stop paying mortgages as of July 12 because of project delays and declining real estate values. Some purchasers accused developers of misusing the funds they paid, according to several petition letters seen by Caixin.
While refusing to make mortgage payments may affect homebuyers' personal credit scores, that may be one of the few options they have to control losses, said Guo Ren, a Shanghai-based property lawyer.
Mortgage pain
Potential defaults by homebuyers will also squeeze Chinese banks that are already grappling with challenges from liquidity stress among developers. Nonperforming loans triggered by the wave of mortgage payment snubs could reach as much as 561 billion yuan ($83 billion), about 1.4% of outstanding mortgage balances, according to Griffin Chan, an analyst at Citigroup.
While the overall impact on banks will be "manageable," state lenders including China Construction Bank Corp., Postal Savings Bank of China Co. and Industrial & Commercial Bank of China Ltd. may have more exposure to mortgages and could suffer setbacks amid dampened investor sentiment, Chan wrote.
A list circulated online showed that construction of nearly 100 behind-schedule residential projects triggered buyers' complaints as of July 13. More than 30 of the troubled projects are in the central province of Henan.
Under industry rules, developers must deposit presale payments and mortgage funds paid by buyers for unfinished projects into designated accounts managed by custodian banks. The funds can be withdrawn by developers in batches during construction to ensure that the money is used for building and to prevent misappropriation.
However, many homebuyers complained that their presale and mortgage payments were not properly deposited.
A home purchase contract presented by a buyer in Zhengzhou, the capital of Henan, showed that presale and mortgage payments for a project developed by Sunac China Holdings Ltd. should be made to a special account of Zhongyuan Bank. But according to a separate mortgage contract, the buyer's payments were sent to an account at Citic Bank.
Between July 7 and 11, nearly 60% of more than 300 buyers in the project reported a mismatch in their payment accounts. The project was scheduled to be delivered starting in July this year, but construction has been halted since November. Earlier this month, the developer said deliveries would be postponed to July 2023.
On July 12, many buyers of the Sunac project jointly signed a letter demanding that construction resume by Aug. 15. Otherwise, the buyers will stop making mortgage payments starting in October, the letter said.
Sunac, one of the largest developers in China, has been struggling with mounting debt woes. The company has 17 billion yuan ($2.53 billion) in onshore and offshore capital-market debt due in 2022, according to global ratings company Fitch. Some payments have already been missed or postponed.
Wang Yuchen, a lawyer at Beijing Jinsu Law Firm, said misappropriation of presale funds has become a main reason for construction delays. In practice, banks often send the funds to developers before required dates, or the funds are not put in designated accounts, Wang said. "It is not uncommon," he said.
Some buyers of another residential project in Zhengzhou, under development by Henan Shenghong Real Estate Co. Ltd., have stopped making mortgage payments, Caixin learned. The project missed its promised delivery for nearly three years.
Reporters: Niu Mujiangqu and Han Wei
This article was originally published by Caixin Global. It has been republished here with permission.
(Header image: An unfinished building in Harbin, Heilongjiang province, June 29, 2022. VCG)