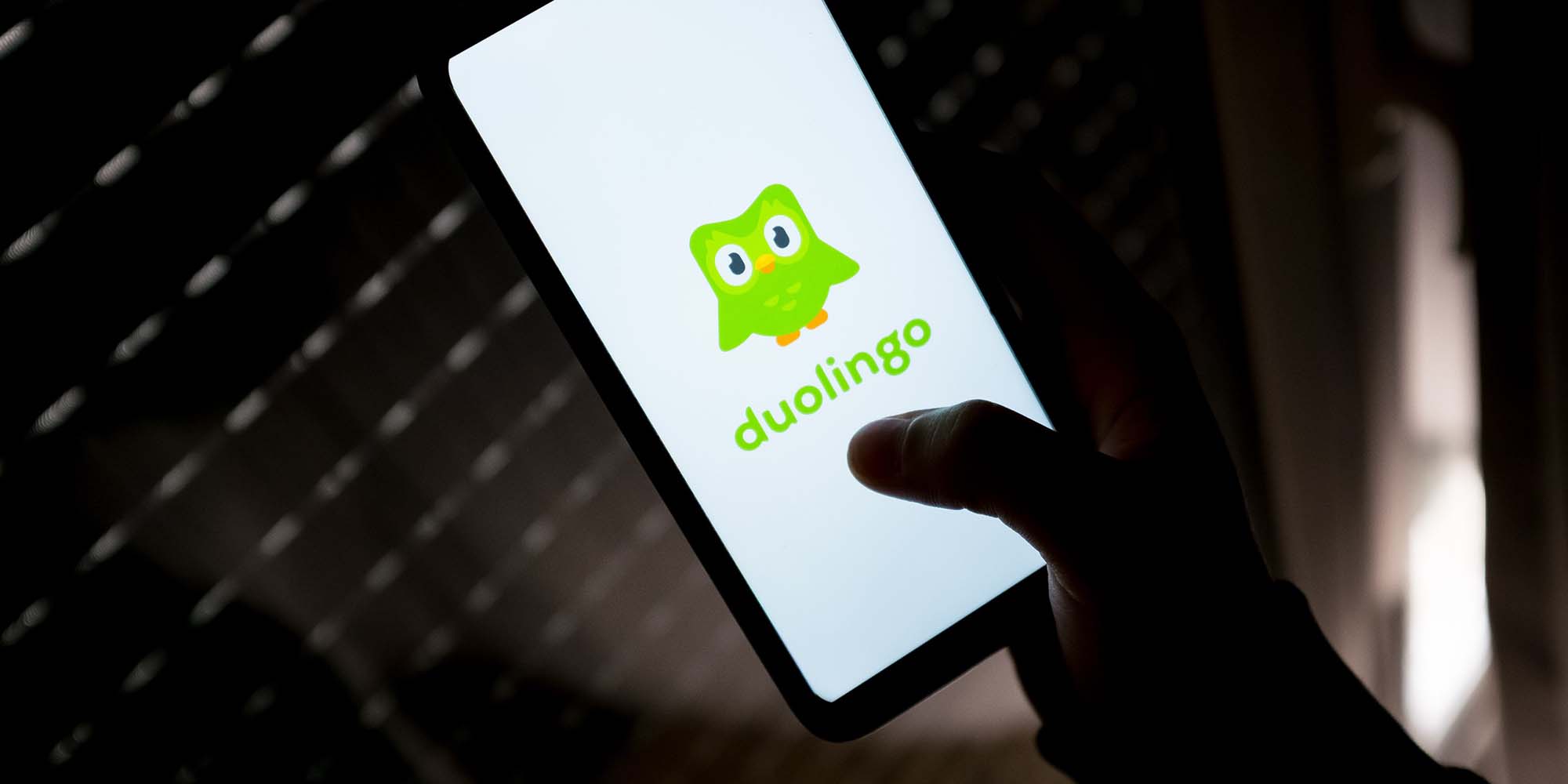 NEWS
Duolingo Makes a Comeback With Hit Cantonese Lessons
Cantonese learners in the Chinese mainland say there is a lack of authentic resources when it comes to learning the language.
Duolingo, the popular language learning app, is attracting those wanting to learn Cantonese by using interactive sessions that have gone viral on social media since the platform resurfaced in the Chinese mainland after a 10-month hiatus.
Thousands of social media users have recommended the app's Cantonese lessons due to its "down-to-earth" approach and fun content. The course incorporates words and phrases used in daily life, from ordering yum cha, a traditional brunch with tea and dim sum, to shopping at a wet market, in the form of games.
Videos of the language learners, with some using peculiar tones and speaking in trembling voices, have since gone viral on social media.
Hu Yonglang, a fan of Hong Kong popular culture who graduated from one of the city's universities in 2016, is among those who have spent hours on the app since the Cantonese course debuted on Aug. 8. She said her Cantonese skills had become rusty after moving to Shanghai for a job.
"In Shanghai, I don't have any opportunities to practice," she told Sixth Tone. "Now, learning on Duolingo each night, I feel that the part of me that was sleeping is gradually waking up. I really miss ordering shrimp dumplings and curry fish eggs in Cantonese."
Nearly 120 million people speak Cantonese worldwide, mostly in southern parts of the Chinese mainland, Macao, and Hong Kong. However, its use in the mainland has declined over the years due to the dominance of Mandarin amid a push for linguistic unity. In November 2020, when reporters from a local newspaper in Guangzhou asked children to pronounce a series of Cantonese words, only a few passed the test.
Cantonese language enthusiasts like Hu said that there was a lack of "satisfactory" online resources to pick up the language outside of areas where it's spoken. She added the ones available don't provide an "immersive Cantonese experience."
"The Cantonese apps I have used before usually start with the nine different tones, then counting and memorizing words. It is very boring," Hu said. "I like this course because it starts with how to speak a complete sentence. And the pronunciation is very human."
Yang Danchen, the head of education at Duolingo China, told Sixth Tone that the platform intends to preserve linguistic diversity. Though the platform is offering Cantonese for the first time since it launched in 2012, Yang said the language is already the third popular course for Chinese users after English and Japanese.
"We see very clear user needs," Yang said. "Many Chinese users express their desire to learn (Cantonese) on social media. Some of them are driven by the need to work in the Greater Bay Area or sing karaoke and watch dramas, while others are young people in the Cantonese-speaking area wanting to inherit the dialect."
Editor: Bibek Bhandari.
(Header image: VCG)