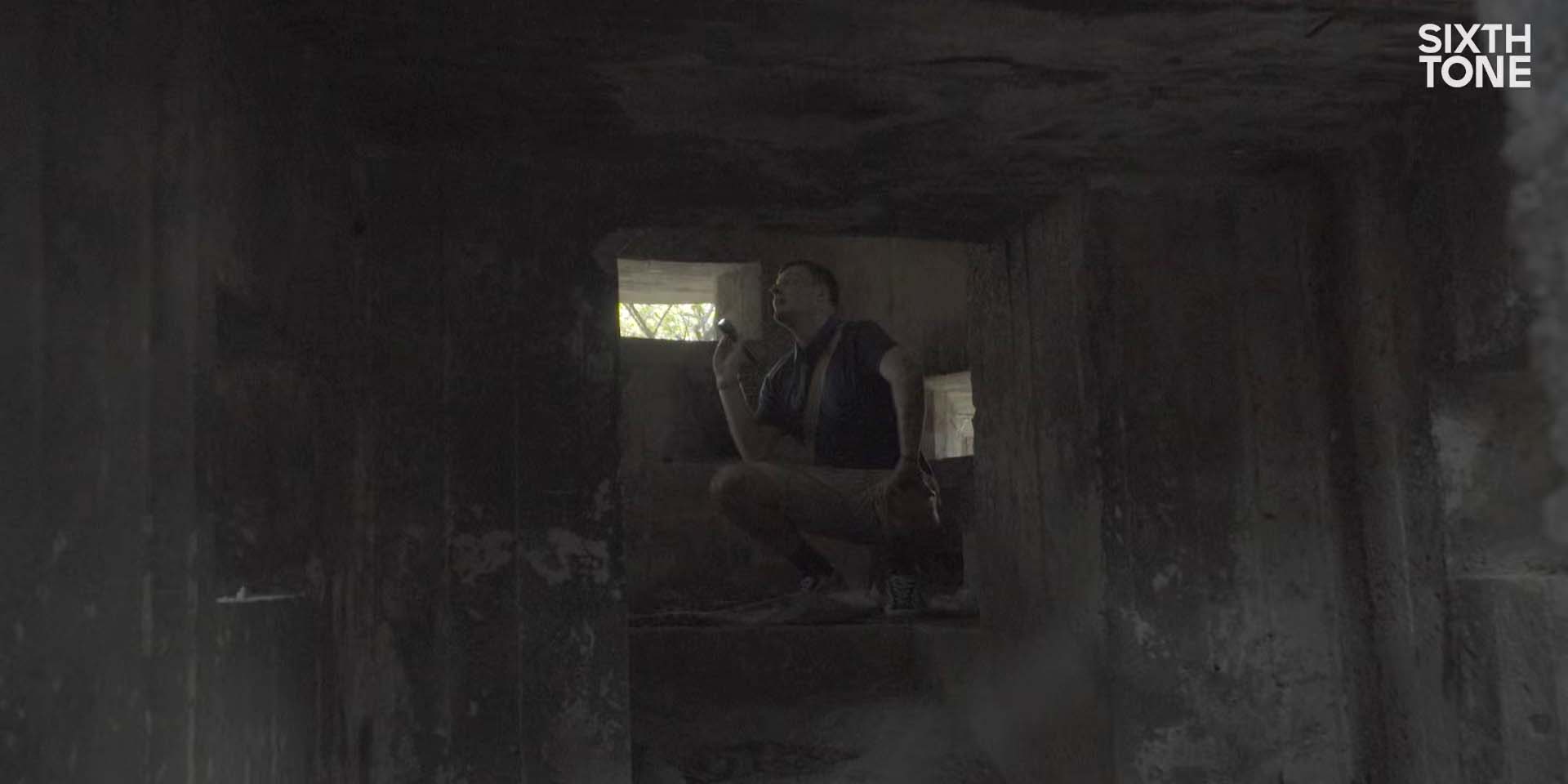 MULTIMEDIA
The Bunker Hunters Searching for Shanghai's Remaining Fortifications
It may seem surprising to many, but in modern-day Shanghai, relics of war can still be spotted in some central parts of the city's neighborhoods and street corners. Camouflaged into the daily background, these unimpressive concrete boxes are bunkers, or pillboxes, built by different armies from the early 1930s to late 1950s.
Similar to the ones built in many other parts of the world, these bunkers once served their part during some of last century's major war conflicts, and now have ceased to function. As sturdy as these bunkers are, it is estimated that hundreds of them remained till today.
Maxime Tondeur is a Belgian national who runs a travel company in Shanghai. After stumbling upon a Japanese bunker in early 2022 during one of his scouting trips to develop local tours of the city, he grew interested in Shanghai's bunkers and decided to find more of them.
With a list of locations for approximately 200 remaining bunkers compiled using information found online, Maxime formed a WeChat group and over 100 hobbyists have joined his bunker hunt. They have pinpointed and photographed half of the bunkers on the list, and plan to locate the remaining ones by winter 2022.
While a few bunkers have been selected by the local government to become part of a narrative praising the valiant history of the People's Liberation Army, many others are left unattended, usually overgrown by weeds and full of trash. Some remote bunkers are used as public toilets. Bunker hobbyists also noticed traces of attempts to try and remove or bury several of the bunkers. 
In an official list of the city's 3,435 immovable cultural relics released in June 2017, there are over 40 bunkers listed.
"I would love to see the government put more effort into preserving them because they are also part of Shanghai's history," Maxime told Sixth Tone. "I would find it a huge waste to see them just disappear entirely or be completely forgotten."
You can click here to find out more about Maxime's bunker group and their search for bunkers in Shanghai.