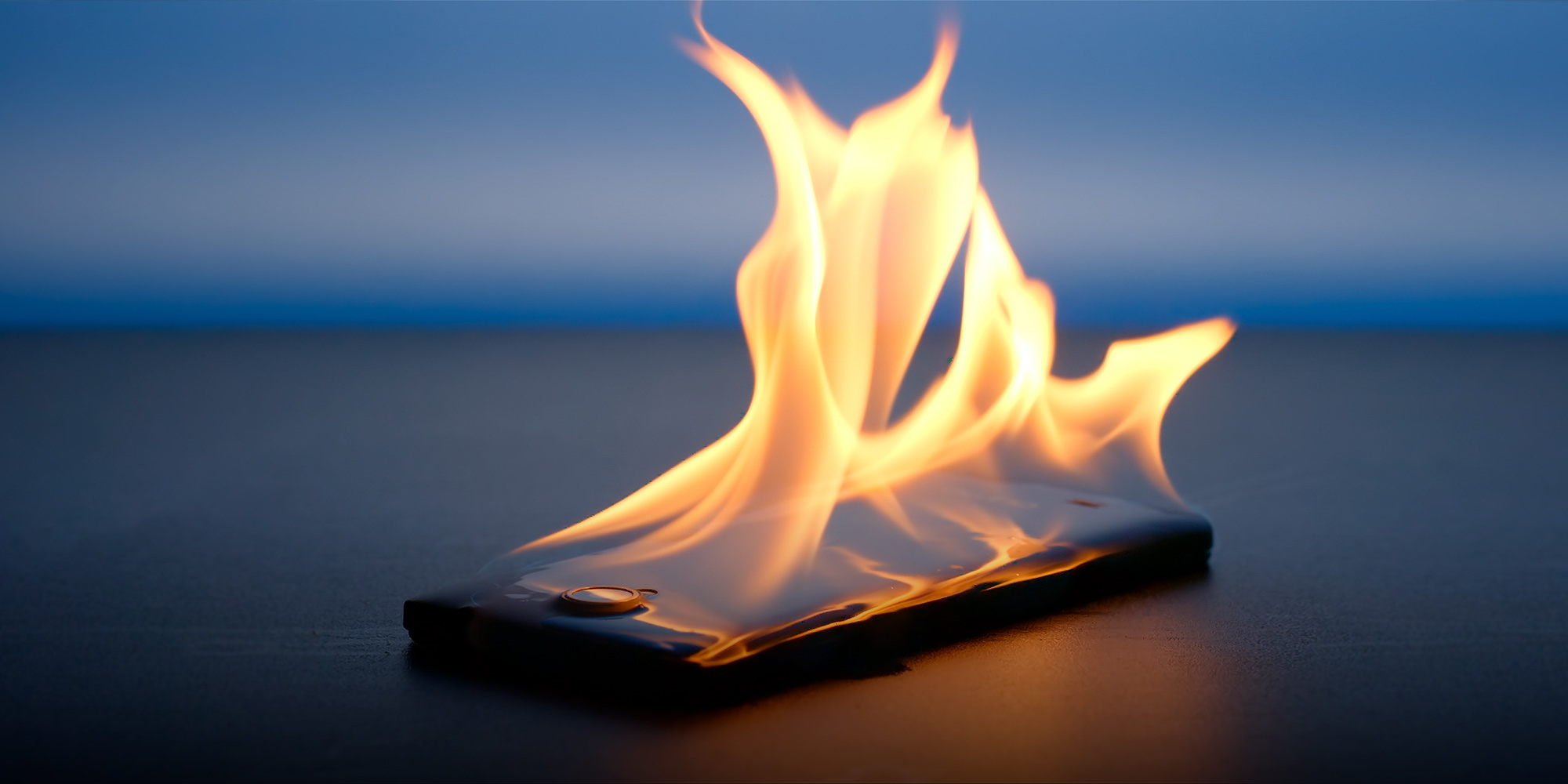 SIXTH TONE ×
China's War on Rampant Telecom Scams
A new law gives authorities powerful new weapons to help prevent millions of people from losing billions of dollars to cellphone and internet fraud.
Never before have so many entrusted so much to complete strangers, transferring life savings to people who turn out to be cellphone or computer scammers.
The numbers are astonishing. In just 15 months through July 2022, China solved 594,000 cases of telecom and internet fraud, according to the Ministry of Public Security. In 2021, authorities stopped 1.5 million people from transferring 329.1 billion yuan ($47.5 billion) to scammers, authorities said.
The scammers usually work in groups and follow carefully designed scripts to develop a rapport with targets through online chatting. Then they lure people into investing in seemingly legitimate products, often crypto currencies.
The crimes have caused hundreds of billions of dollars in losses and led to some suicides. They are also related to many other crimes in a massive fraud industry. The lack of adequate laws to prevent private information leaks and an earlier loophole that allowed telecom operators to sell subscriptions without checking any identification documents created a safe haven for scammers.
Earlier this month, Chinese lawmakers passed a new law to combat rampant telecom and online fraud in an urgent response to the problem. The new law taking effect Dec. 1 gives enforcement agencies the power to pursue suspects abroad and orders telecom companies and banks to help hunt down scammers.
Origins in Taiwan
Telecom scams originated in the 1990s in Taiwan with a popular scheme called scratch-card lottery. Scammers led lottery buyers to believe they had won a prize, then asked them to pay taxes on the prize before collecting. Since 2000 as local police tightened a crackdown, scammers turned to targeting Chinese mainland victims.
This type of fraud first drew the attention of top Chinese authorities after a 2004 case involving a well-known retired professor at a Beijing university. After the professor lost 147,000 yuan to the scammers, he sent a letter of complaint to top leaders in the central government, according to a state media report. Two months later, Fujian province took the lead in launching a special campaign to crack down on fraud via mobile text messages and the internet. The Ministry of Public Security expanded the campaign nationwide later that year.
Since then, telecom scams have evolved to use various methods under different names. Among cases solved by mainland police, many of the key perpetrators were Taiwanese. In 2009, the mainland and Taiwan signed the Cross-Strait Joint Crime Fighting and Mutual Legal Assistance Agreement, with telecom scams as a focus of the joint efforts.
Even with the tightened crackdown, the number of fraud cases continues to rise. In the decade through 2016, telecom scam cases have been growing at an annual rate of 20%–30%, according to the government's Xinhua News Agency. Statistics from the Ministry of Public Security show that overseas scams are mainly organized by Taiwanese, accounting for 20% of the cases and 50% of the losses. Almost all major cases involving more than 10 million yuan were organized by Taiwanese crime groups, the Ministry of Public Security said.
Xie Ling, a member of a research team on telecom fraud at Southwest University of Political Science and Law's Criminal Investigation School, attributed the rampant telecom scam partly to Taiwan's lenient punishments for scammers. In 2016, Taiwan police released 20 fraud suspects who were deported from Malaysia, citing a lack of evidence.
An evolving crime
Since 2020, due to the influence of Covid-19 and the economic downturn, telecom scams were on the rise. The pandemic also made fighting the crime more difficult at home and abroad, especially scammers based abroad targeting Chinese victims. China has gradually established a strategy of crackdown and prevention at the same time, with an emphasis on prevention.
In 2020, 927,000 telecom and internet scam cases were filed nationwide, resulting in losses of 35.37 billion yuan. Among them, about a third were solved, resulting in the arrest of 361,000 suspects, according to the Ministry of Public Security. As a result of prevention efforts in 2020, 8.7 million people were stopped from transferring 272 billion yuan to scammers.
The scams involve not only fooling gullible people into transferring money but also a whole grey industrial chain built around the scheme that includes the resale of personal information, human smuggling, forging of official documents and other criminal behaviors.
A thriving underground information market collects all sorts of personal data such as ID numbers and addresses from businesses and even government agencies and then sells the information to advertisers and even scammers. An information dealer Caixin contacted online said he could provide all kinds of information, including a list of contacts for university professors, and ID information and phone numbers of elderly citizens, who are the most vulnerable.
Scammers use equipment that can interrupt and tamper with telecom signals, enabling them to alter their caller IDs so that victims believe they are receiving calls from official numbers. They also use bulk messaging software to send text messages masked as notices from telecom operators, banks and other institutions to thousands of users. These technologies and equipment make it much harder to track scammers, said Fu Liang, an independent telecom industry analyst.
In recent years, scam groups also used custom-made fraudulent apps to make people believe they are logging on to legitimate investment platforms. This has spawned a huge grey technology-development industry chain involving professional app developers who create various fraud functions of apps according to scammers' needs, the Ministry of Public Security said.
Prevention first
The criminal chain means authorities need to follow all links to resolve a case. If one link in the chain has not been cleared in investigation, some suspects working upstream in the chain cannot be prosecuted as accomplices.
To address that problem, the Supreme Court and the Supreme People's Procuratorate in 2019 expanded the application of the crime of aiding cybercriminal activities via judicial interpretation. In 2020, Chinese authorities launched a nationwide "Card Breaking Campaign," an operation to crack down on illicit bank card transactions and bank card sales. The campaign aims to cut off links between mobile phone SIM and bank cards and users who are not the registered cardholders.
Since the beginning of 2021, local authorities in towns and cities across China have been urging citizens living in the border regions of Myanmar to return. Many of them often engage in scams such as telephone and online fraud. In exchange, the state is offering leniency as long as the migrants return by certain deadlines.
In recent years, Chinese criminal gangs moved to Southeast Asian countries including Myanmar, Laos and Thailand as China tightened its crackdown at home. Such gangs recruit Chinese nationals by means of fake high-paying jobs and human smuggling, then detain them overseas illegally and abuse them.
Authorities in Xiping township in Fujian's Anxi county launched a campaign in mid-April, warning that local villages and communities would be held accountable if they failed to take effective measures to persuade Chinese nationals in northern Myanmar to return home.
In Hunan, authorities published names, photos and addresses of overstaying Chinese nationals who refused to return from Myanmar and warned that their household registration status, bank accounts and SIM cards would be suspended unless they turned themselves in. As of October 2021, more than 19,000 people smuggled across China were intercepted, and more than 69,000 people at high risk of being involved in telecom scams overseas were persuaded to return to China, the Ministry of Public Security said.
Another prevention effort is working with banks and telecom and internet companies to obtain information on potential scams and take action based on different risk levels, Tao Jiangjiang, commander of the fraud combat team of the Nanchang Public Security Bureau, told Caixin. For example, when the police learn that potential fraud victims are going to transfer money to scammers or have already done so, they direct banks to refuse payment or freeze accounts, he said.
The newly passed law also puts a top priority on prevention. It requires that all levels of government have a duty to raise citizens' awareness of telecom and online fraud. Education and civil affairs departments among others are specifically directed to launch education campaigns targeting the elderly, teenagers and other vulnerable groups.
The law requires the police to work with financial, telecom and cyber regulators as well as service providers to establish "a system of early warning and dissuasion to identify potential victims and dissuade them from proceeding with the fraudulent transactions."
The law imposes a range of responsibilities on key businesses in the telecom, financial and internet sectors aimed at preventing risks of fraud. For example, banking institutions and nonbank payment services must establish mechanisms to monitor abnormal accounts and suspicious transactions and take appropriate preventive measures.
To contain overseas scam operations that prey on domestic residents, the law says immigration authorities may impose exit bans on those who travel to overseas hotspot regions and are strongly suspected of engaging in telecom and online fraud once abroad.
The introduction of the law provides legal support for the fight against telecom and internet fraud, but the activities will not die out immediately, anti-fraud experts said. As with any other crime, they will continue to evolve with the environment and technology, the experts said.
Reporters: Qin Jianhang and Denise Jia.
This article was originally published by Caixin Global. It has been republished here with permission.
(Header image: eugenekeebler/VCG)