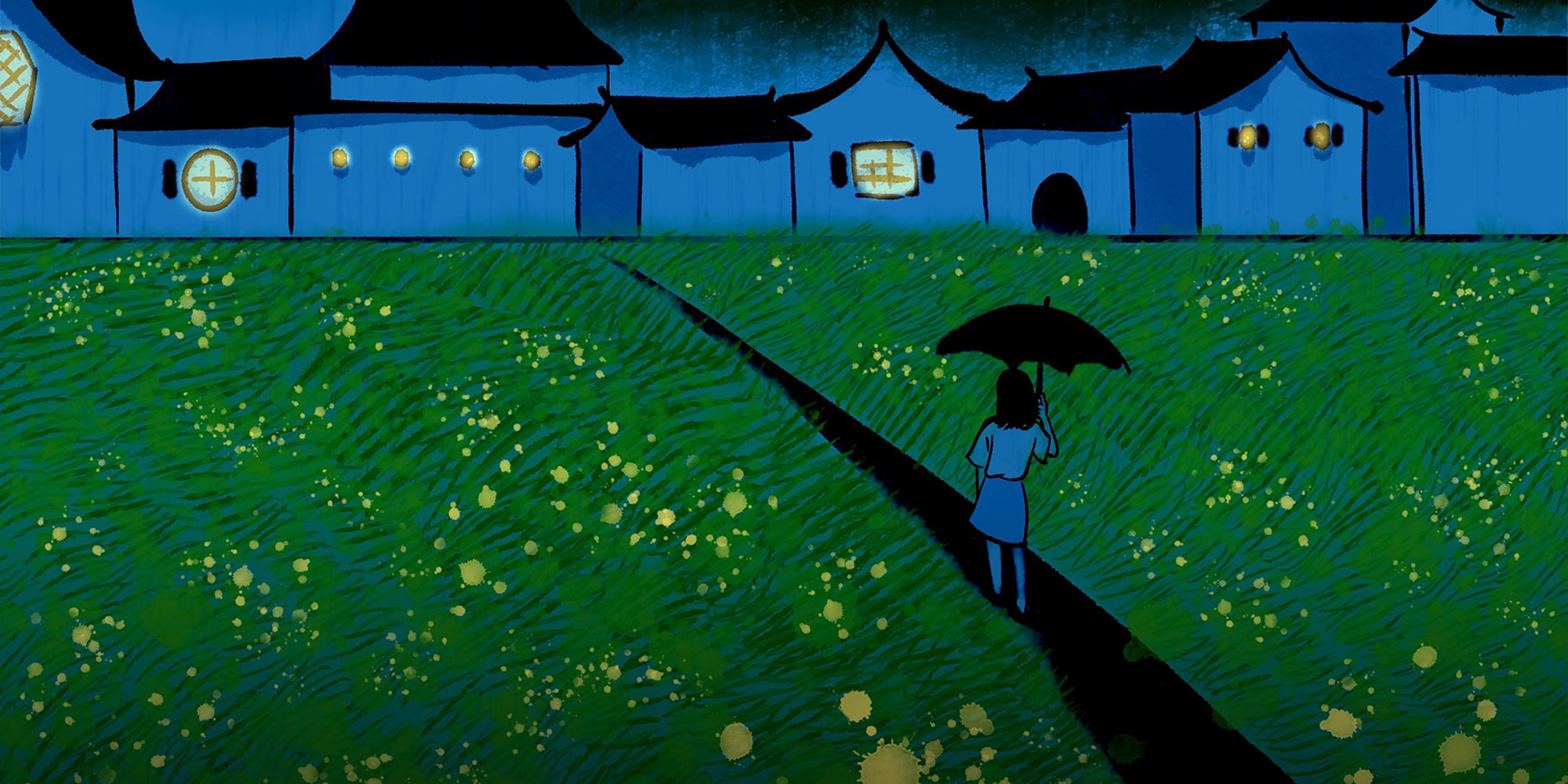 FEATURES
In China's Hinterlands, Young Women Can't Find a Man. Literally.
China often blames the country's plunging marriage rate on women choosing to stay single. But the word "choose" can be misleading in a country where the urban-rural divide is also turning into a male-female divide.
After college, Zhao Junru made the selfless decision to move back to her hometown in central China's Henan province. As an only daughter, she felt duty bound to live close to her aging parents, even though she longed for the freedom of big city life.
Yet two years later, Zhao's relationship with her parents has collapsed. Things have gotten so bad recently, she's no longer welcome in the family home. Her crime? Still being single at 27.
"There is no real intimacy between me and my parents," Zhao tells Sixth Tone. "They act like I've made a big mistake by not being married yet, and that stresses me out."
For Zhao's parents, their daughter is being stubborn and selfish by refusing to settle down. But Zhao insists that the problem isn't her attitude toward marriage; it's the men in her hometown.
She is a college-educated teacher who enjoys writing poetry and making jewelry in her spare time. She's looking for someone from a similar background, but those men are almost impossible to find in her remote corner of Henan: nearly every college-educated man goes to live in the city. Zhao has almost given up hope.
"There are no men of my age at work," she says. "And the men I've dated here have nothing good in them."
Millions of young Chinese women find themselves in a similar position. It's a major — though often overlooked — reason why China's marriage rate has plunged to historic lows over the past few years.
Many in China blame the declining number of marriages on a change in values. Millennials — and especially female millennials — are accused of being more self-centered than previous generations: choosing to spend their 20s focusing on their careers and personal fulfillment, rather than starting a family.
A growing number of Chinese women are indeed remaining single by choice, despite the social stigma associated with being a "leftover woman." But the word "choice" can be misleading; it hides the fact that many Chinese women — especially those living outside the major cities — have their options heavily constrained by the country's distorted human geography.
In vast swathes of China, there is an acute shortage of college-educated men. It's a gender imbalance born of many Chinese families' conservative social attitudes: When their children graduate from college, parents tend to encourage their sons to go and seek their fortunes in the big cities, whereas they often pressure their daughters to return home and secure a safe, public sector job.
Though data on this trend is scarce, several Chinese studies have reported similar migration patterns, with young women far more likely to return to their hometowns after college than young men. Ouyang Jing, a professor at the Jiangxi University of Finance and Economics, says her research has found stark gender imbalances in white-collar workplaces across rural China: county-level schools, for example, have almost no young male teachers, she says.
"I only have a girl, and I feel safe if she is near me," Ouyang recalls one interviewee, a director at a local government bureau, telling her. "If I had a boy, I wouldn't have any concerns about safety. Boys should go out and do something big."
The upshot of this is a wildly skewed dating scene. Female graduates who move back home, such as Zhao, often find that there are barely any single men in their area who are of a similar age and career background. Though many are open to getting married, they often end up staying single for years, as they're simply unable to find a compatible partner.
The issue received national attention recently, when a 25-year-old woman from Yushan, a county in east China's Jiangxi province, posted a video complaining about her frustrating dating life that went viral across Chinese social media. She had previously studied at a top Chinese university and in the U.K., before moving back to her hometown.
In the video, the woman says that she simply cannot find a man in Yushan who has a degree, a reasonably open outlook, and an acceptable appearance. There are only 20,000 men with a bachelor's degree in the entire county — which has a population of over 500,000 — and many of those men are already married, she says.
Sometimes, the woman says her lack of options becomes absurd. At a recent dating event, she was matched with two men: one was already in his 40s; the other was a teenager still in middle school. And she knew both of them.
Women in this situation often feel trapped between two worlds. Miao Guo, an associate researcher at the Jiangsu Academy of Social Sciences' Institute of Sociology, says unmarried women in Chinese counties tend to share the same attitudes toward love and marriage as those in megacities like Beijing and Shanghai. Yet the communities where they live are far more traditional, which can leave them feeling isolated.
"Big cities have more men who meet women's requirements and are more socially tolerant, while county women are more likely to be influenced by cultural traditions," says Miao.
Most women from smaller Chinese cities are only willing to go so far to respect local attitudes. Though many agree to move back home at their parents' urging, they draw the line at getting married at a young age — unless they find a partner they genuinely feel is a good match.
Zhao says she only returned to her hometown because she's an only child: There's no one else to take care of her parents. Several of her high school classmates also moved back home after working in the city for a few years, she says. But she wonders if they made the right choice.
"Looking at their lives now, I feel they could have had better ones in the city," she says.
Zhao's parents are desperate for her to settle down, and often used to try and set her up on blind dates. But Zhao says she's done with blind dates. She wants romance, and yearns to find a man that she has a "strong attraction" to. On blind dates in Henan, however, men only ever want to talk about their parents' jobs and their property portfolios.
"It's like talking with a client," Zhao says. "This doesn't help me get to know them, or feel their charm."
The problem is that Zhao and her dates are often looking for different things. She is looking for love; they are looking for a wife. Their conception of marriage is more about practicality than romance, Zhao suggests.
"They are sincere about getting married, but they are not necessarily sincere about their love for women," she says.
This is a common issue in Chinese counties. A 2021 survey by Chinese dating app Tantan found stark differences in how men and women in these areas perceive marriage: 65% of female respondents said they'd only walk down the aisle if they were in a "high-quality relationship," while 60% of men said they would "get realistic when reaching a certain age and settle for an OK match."
This mismatch causes serious headaches for Chinese matchmakers. Zhang, a matchmaker based in Shangcai County, Henan province, tells Sixth Tone that over 70% of her clients are female. They tend to work white-collar jobs at local schools and state-owned companies, and they want to find a partner who has a secure state sector job, a decent education, and a pleasant personality. Zhang considers those requirements unrealistic.
"It's just so difficult," the 56-year-old says. "The better the woman, the harder it is for them to find a suitable boyfriend."
The problem is that most "elite" local men have left the county for the city, Zhang explains. Her male clients are mostly from the countryside, and are unable to find a partner because they don't have a good job or are from a poor family.
Liu, another matchmaker from a county in east China's Jiangxi province, says that she also struggles to satisfy her female clients' demands. She says college-educated women in her county mainly want to find a man with a state sector job. Then, they consider his appearance, salary, family background, and whether he owns a home and a car, she says.
"These young women are setting their sights too high," Liu says. "They just get stuck with the job requirement."
Many Chinese parents agree. Hu, a 26-year-old who has been living in her home county in east China's Jiangsu province since finishing her bachelor's degree, says she faces relentless pressure from her parents to hurry up and get married.
Over the past two years, Hu's parents have set her up on a string of blind dates. But according to Hu, most of the men were "weird," and she turned them down, to her parents' consternation. She now often has to listen to lectures about how spoiled she is: "What can you offer? What qualifications do you have to pick men? You should feel lucky that someone likes you." She tries to stay out late, to avoid getting into arguments at home.
"I don't think I have to get married, but my parents can't accept it," says Hu, who gave only her surname for privacy reasons. "They feel like if they don't push me, I will never get married."
In August, Hu said she was finally set up with two "normal" men. Unsure which one to date, she posted descriptions of both men on social media. The first, a 24-year-old, had thinning hair, was a "pushover," and had nothing in common with her, Hu wrote. The other, a 27-year-old, had "no chemistry" with her, and was "probably attracted to my family's wealth."
The post received hundreds of comments within hours, with many users urging Hu to "choose neither." One of the most-liked comments read: "I can't even watch this. Can you just not get married?"
After that experience, Hu has decided not to settle for now. "I'll keep fighting, and see what happens," she tells Sixth Tone.
So will Zhao. "I long for someone to love … I think it should be a wonderful thing," she says. "No matter how much my parents pressure me, I will never marry someone I don't love."
Editor: Dominic Morgan.
(Header image: Shijue/VCG)