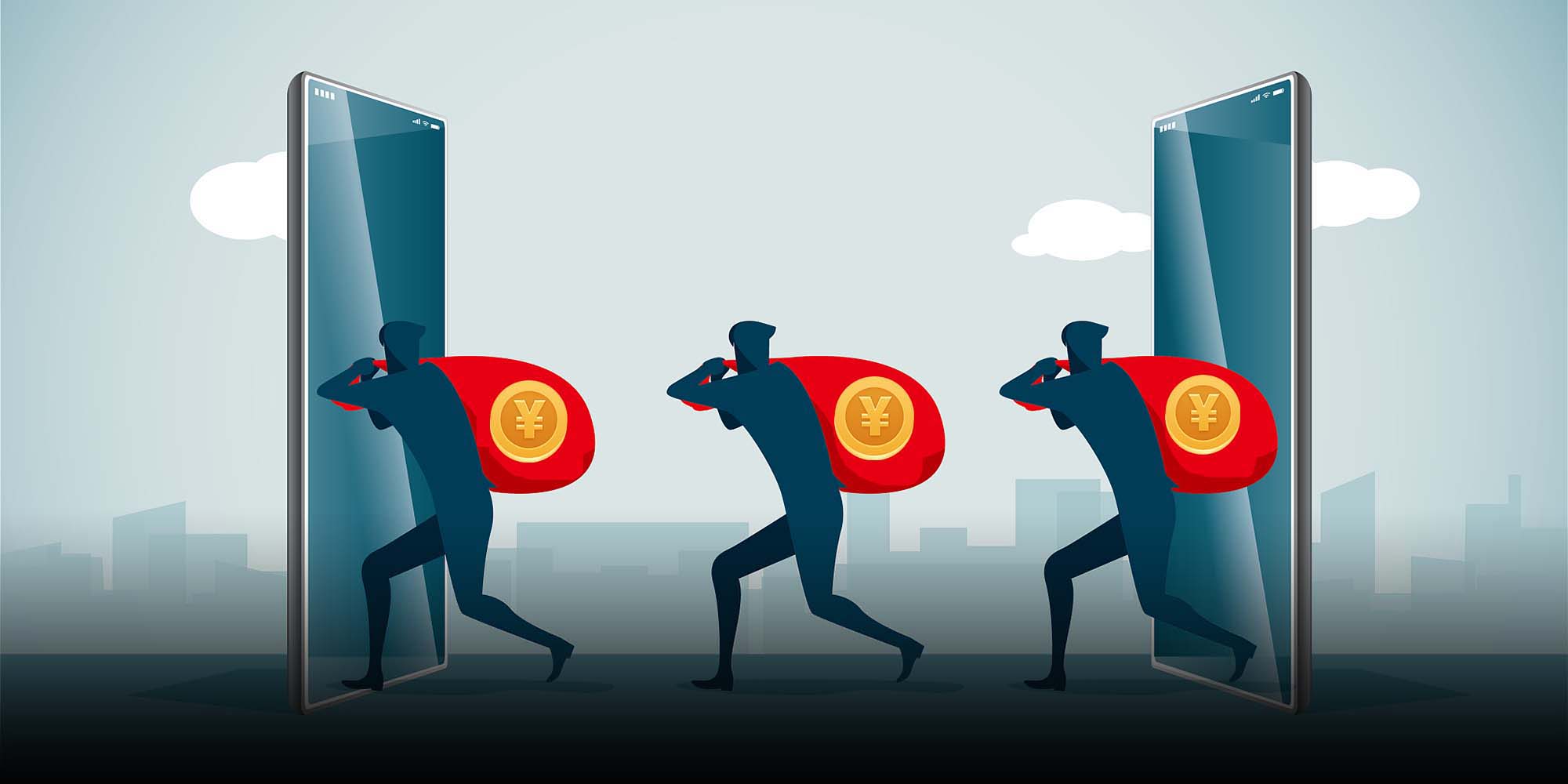 NEWS
China's Anti-Telecom and Online Fraud Law Comes Into Effect
About $1.7 billion of swindled money was returned to victims last year.
China's first telecom and online fraud law came into effect Thursday, aiming to combat scammers that have long swindled people and resulted in huge financial losses.
Adopted by the country's top legislative body in September, the Anti-Telecom and Online Fraud Law requires telecom operators, financial institutions, and internet service providers to set up internal systems for controlling fraud risks. While failing to properly carry out their duties could lead to penalties and even the suspension of related businesses, individuals involved in fraudulent activities would be subject to detention, fines, and criminal liabilities.
Telecom and online fraud has grown rampant in China over recent years. Last year, official data shows police resolved over 441,000 such cases and arrested more than 690,000 suspects, returning 12 billion yuan ($1.7 billion) to victims of scams nationwide.
Amid the intensifying crackdown at home, many fraudsters have moved their online scamming operations overseas to so-called hotspots such as Myanmar, Cambodia, and Laos.
The new law will be applicable to fraud targeting Chinese citizens at home and abroad, and plans to hold overseas organizations and individuals accountable, too. It also allows immigration authorities to impose travel bans on suspected scammers and prevent them from traveling to neighboring regions known for such crimes.
The law also guarantees to strengthen the protection of private data, as many online scams rely on leaked sensitive personal information to intimidate victims. The State Council, China's Cabinet, will set up a nationwide mechanism to coordinate anti-scam efforts, while the police will investigate any reports or clues regarding telecom and online fraud they receive.
Editor: Bibek Bhandari.
(Header image: Getty Creative/VCG)