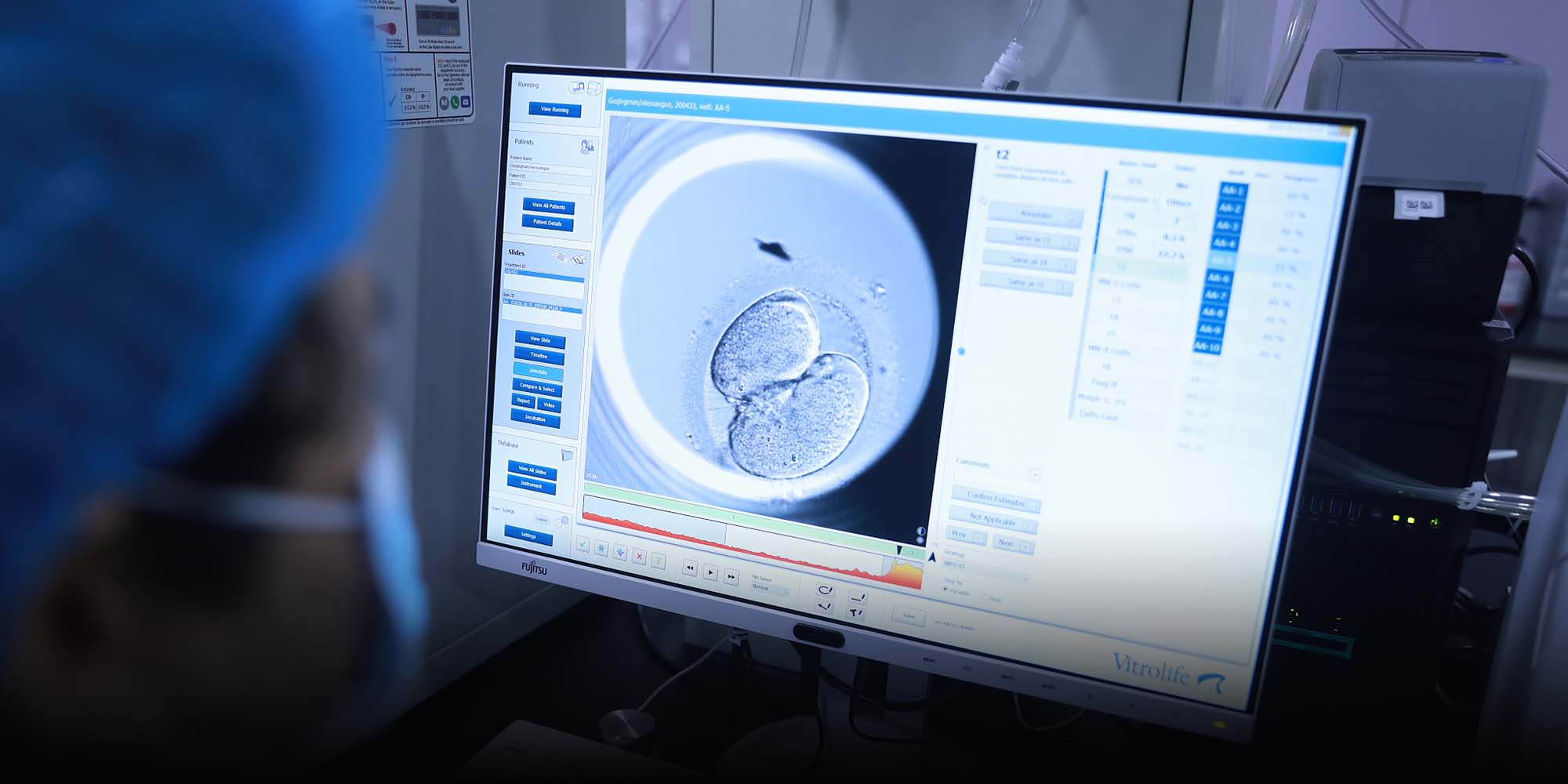 NEWS
In IVF Mix-Up, Anhui Couple was Given the Wrong Embryo
A court ordered the hospital in question to take full responsibility, pay family compensation.
A local hospital in the eastern Anhui province has found itself at the center of a social media storm after reports emerged that they impregnated the wrong embryos into a woman who underwent in-vitro fertilization (IVF) eight years ago. 
While an official investigation is currently underway, the incident came to light Monday after domestic media reported that the couple who underwent the fertility treatment found through genetic testing they had no biological connection to their child.  
A court ruling last November noted that the hospital failed to ensure and verify that it was the right fetus, and that it is "largely possible" that this led to the unexpected result. The hospital was ordered to undertake full responsibility and pay the family 640,000 yuan ($93,000) in compensation.
But the husband told domestic media that he'd been in agony since finding out the truth. "Compensation means nothing to me and I'm past the age of having another child," he said. "I want to know if I have a biological son and I want to find out my son's biological parents so that he can get medical assistance in case of an accident."
The husband alleged that the First Affiliated Hospital of Anhui Medical University, a leading institution known for its assisted reproductive technology, mixed up the embryos. When he demanded answers from the hospital, he claimed the hospital told him to be "open-minded" and let go of his obsession with biological ties.
The hospital's response triggered outrage on social media, where many expressed shock at the mix-up and accused the hospital of ignorance and indifference to a legitimate concern. "People sacrifice their health and spend hefty sums of money to have kids of their own and they would choose adoption if they didn't really care," a user wrote on Weibo, the microblogging platform. 
"Though it might be a good suggestion, it's inappropriate for the one who's made the mistake to make this statement," another wrote.
In 2012, the couple decided to have a second child through ART. Their first child, a daughter, local media reported, suffers from a severe illness.  
"The doctor told me during my pregnancy that I could end up becoming paralyzed but I decided to go through with it," domestic media quoted the wife as saying. She added that she was above the age of 40 at that time and had to go through three surgeries along with several "excruciating" medical procedures.
The couple grew suspicious about the fertility treatment after realizing that their son didn't look like either of them. In 2020, a DNA test confirmed the worst. After ruling out the possibility of a mix-up at maternal care agencies, the couple filed a lawsuit against the hospital. 
China is estimated to have 300,000 test tube babies every year, while top health authorities peg the country's infertility rate at between 7% and 10%. Based on 2019 guidelines, agencies offering assisted reproduction services are mandated to keep track of every gamete and fetus and store all medical records and legal documents forever.
Editor: Apurva 
(Header image: VCG)