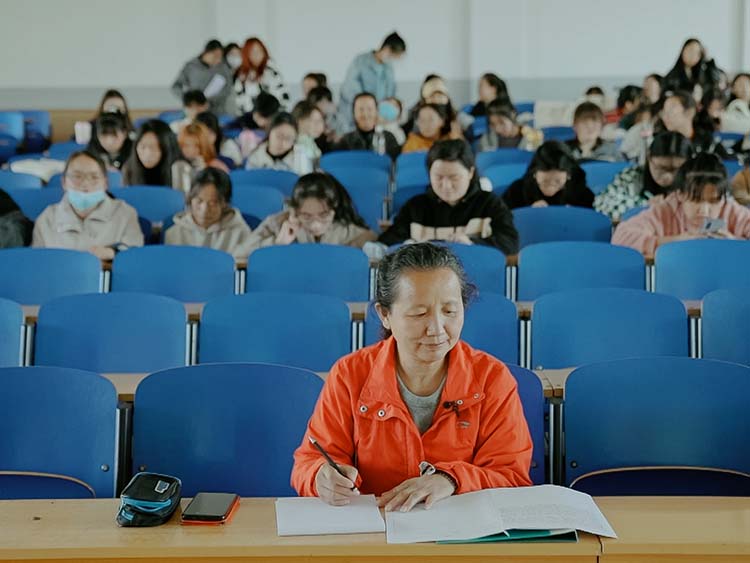 MULTIMEDIA
Auntie Zhang's College Life
At the age of 50, Zhang Jiling decided that she wanted to retake the gaokao, China's college entrance examination.
The idea came to her while she was spending time with her son in preparation for his college entrance exam. Zhang realized that she could cope with the pace of learning and she had sufficient knowledge to get onto a bachelor's degree at college. Before her son was born, Zhang had a degree in adult education that she was ashamed to talk about, even though it took her three attempts to get it.
However, her idea was unanimously opposed by people around her, including her husband Meng Jieyuan. Meng understood his wife's deep-seated wish to succeed at the gaokao, but he refused due to not being able to provide for her and their son if they were to take the exam in the same year. When her son was successfully admitted to college, Meng told his wife that it was now her time to do what she wanted.
After two attempts, Zhang was finally admitted to college in the northern Shanxi province. The news went viral and triggered widespread discussion. Some people supported her and said that they were proud of her persistence in pursuing her dream, while others ridiculed and belittled her, thinking that she took up an increasingly scarce college place at the expense of someone else.
In any case, Zhang, a rural woman who had been looked down on by others since she was a child, has already completed her first year at Shanxi Technology and Business College. In this short film, Zhang recalls the college admission process and explains why she was so persistent about going to college.
Editors: Wu Huiyuan and Matthew Hall.