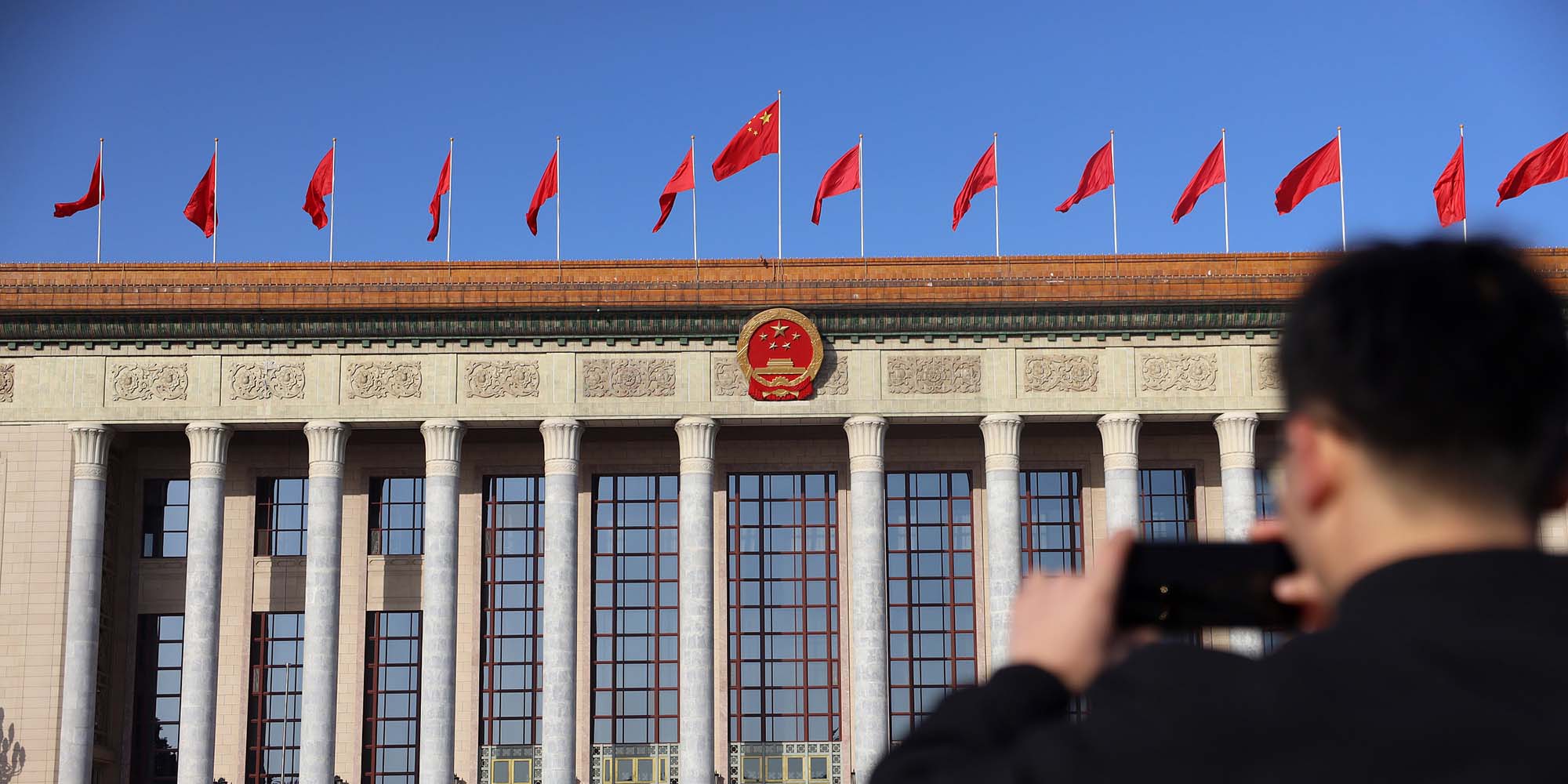 NEWS
On The Table at Two Sessions, Employment, Cross-Border Trade
China's top political meeting of the year, which will set the tone for the government's economic and political agenda, begins this weekend.
With China's most important political event of the year set to begin this weekend in Beijing, the economy, employment, and overseas trade are likely to dominate the agenda.   
On Saturday, delegates of the National People's Congress (NPC) and members of the Chinese People's Political Consultative Conference (CPPCC) will gather to attend the "Two Sessions," or lianghui. The annual meetings set the government's social, economic, and political agenda for the year ahead. 
And with the gathering being held just weeks after health authorities announced that the COVID-19 wave had ended, this year's Two Sessions are particularly significant as leaders set in motion new agendas for a country poised to recover.
Youth employment and overseas trade will be the highlights of the meeting, Zhang Xiaodi, an analyst at the Institute of Economics under the Shanghai Academy of Social Science, told Sixth Tone.
"Increasing youth employment is a critical link that can't be ignored to achieve the state's broader goal of safeguarding people's livelihood," said Zhang. 
China's employment has been fiercely competitive amid an increasing number of fresh graduates every year. The unemployment rate for urban youth hit a historical high of 19.9% in July in 2022 when more than 10 million undergraduate and postgraduate students graduated against the backdrop of a slowing economy.
"In the future, we need to do everything possible to increase employment among college graduates by providing full-chain support and boost entrepreneurship to drive employment," said Zhang, adding that efforts should also be made to improve the social status of those engaged in flexible employment and part-time jobs.
And with China's Belt and Road Initiative entering its 10th year, another highlight for the meeting is the country's plans to promote e-commerce as a new growth engine for cross-border trade, Zhang noted.
Over the past three years, COVID-19 helped fuel a shift to e-commerce in overseas countries. With upgraded digital infrastructure and changed shopping habits, Zhang expects cross-border e-commerce to be the "main battlefield" for international trade.
Boosting cross-border trade and cooperation has always been an important topic on China's development agenda. 
Editor: Apurva 
(Header image: VCG)