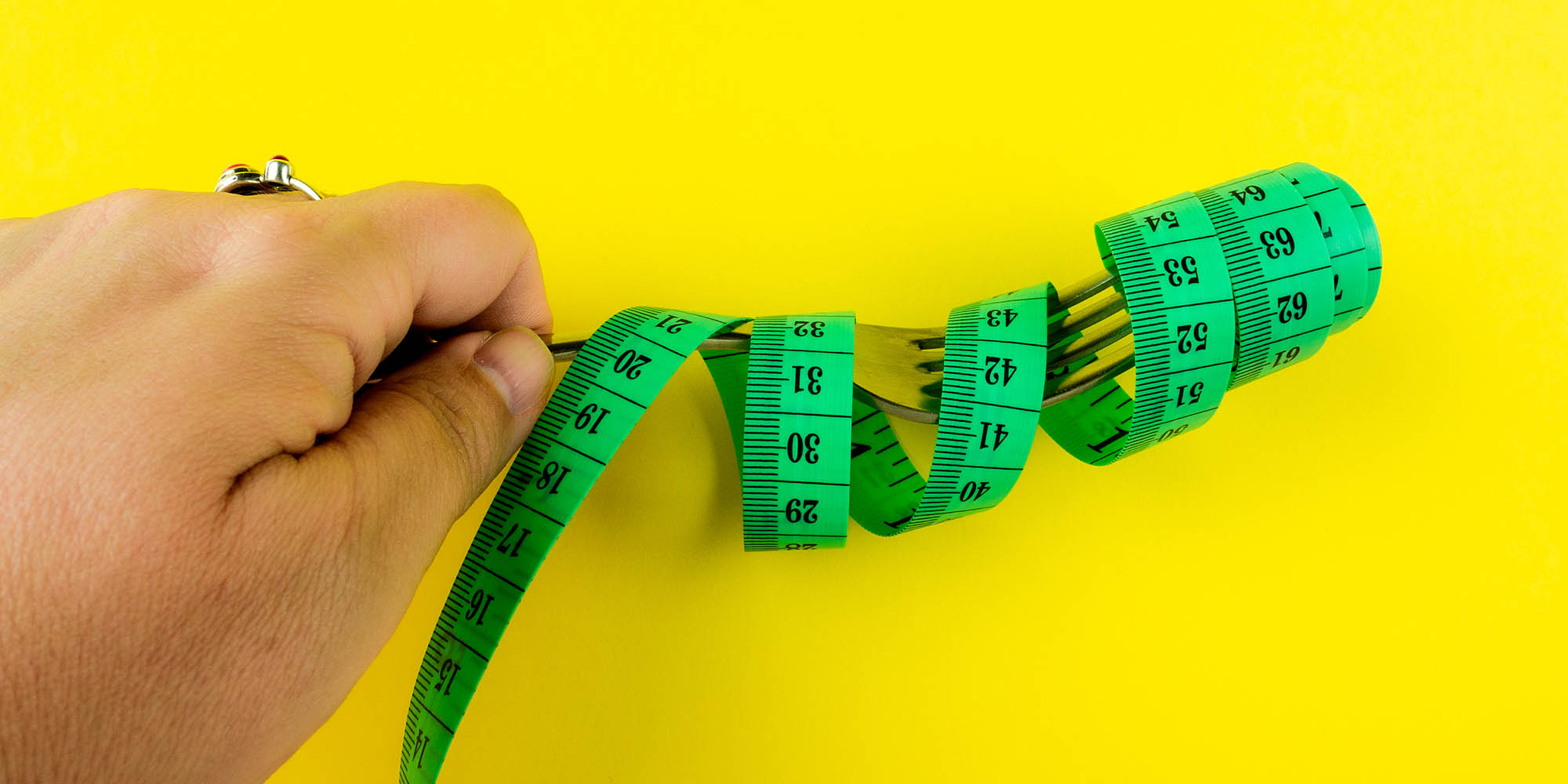 NEWS
Eating Disorder Awareness Campaign Gains Momentum in China
Many young Chinese have never heard of eating disorders, and this lack of awareness makes the conditions even more dangerous. But a grassroots campaign is starting to put the issue on the public agenda.
Inside a busy cafe in the eastern Chinese city of Hangzhou, a group of customers are gathered around a row of posters hanging on the wall. Each bears the story of an eating disorder survivor.
"I hated food and ate only the bare amount needed to sustain myself. My periods stopped, and even jogging was hard for me," reads one. "When I ate too much, I'd soothe my anxiety by saying, 'If I don't eat, people will feel strange.' At that time, I felt like a withered flower."
The event — a collaboration between a Chinese food brand and the advocacy group ED Healer — is the first exhibition of its kind to be held in Hangzhou, a sign of how the campaign to raise public awareness of eating disorders is slowly gaining momentum in China.
Eating disorders have become a serious problem in countries around the world, and China is no exception. The number of young Chinese being hospitalized due to anorexia nervosa, bulimia nervosa, and binge-eating disorder has risen dramatically in recent decades. Cases of girls developing eating disorders while still in their teens are becoming more common.
As elsewhere, the problem is being driven by society's growing obsession with the idea that "thin is beautiful," according to Chen Jue, director of the Eating Disorders Center at the Shanghai Mental Health Center. Chinese social media is awash with buzzwords that promote unhealthy body images — from "A4 waists" to "chopstick legs" — which often go viral and are accepted uncritically.
But in China, public awareness of eating disorders remains extremely low. Children with anorexia or bulimia often have no idea they have an eating disorder, while their parents may insist they are simply "abnormal" or "lacking self-discipline." 
This causes many people to delay seeking treatment, which can have serious consequences. Eating disorders can cause death due to multiple organ failure in severe cases. People with anorexia and bulimia are also far more likely to kill themselves than the general population.
Zhang Qinwen, the founder of ED Healer, has first-hand experience of how dangerous eating disorders can be. She began struggling with body dysmorphic disorder at university. In 2018, she was admitted to an intensive care unit, after her weight dropped to just 28 kilograms.
Since 2019, Zhang has been working to raise awareness of eating disorders and helping Chinese medical institutions reach people with the conditions. This campaign has already produced some notable successes.
In 2021, Zhang curated an art exhibition titled "Anti Body Shaming" in Shanghai. Hailed as China's first exhibition focusing on eating disorders, the project attracted massive attention on social media, with a related hashtag receiving nearly 100 million views on the microblogging platform Weibo.
Since then, Zhang and her team have translated Hilde Bruch's classic book on anorexia, "The Golden Cage," and the Chinese edition was published in February. Zhang feels that the campaign — and the "Anti Body Shaming" exhibition especially — has made a real impact. In 2017, she recalled only finding 100 posts about eating disorders on Xiaohongshu, a popular social app. By 2021, there were over 100,000, she said.
"We really felt that there was some awareness," the 26-year-old told Sixth Tone. "At least more people know that eating disorders are linked to anorexia, and that it is an illness."
The exhibition in Hangzhou represents a new departure for ED Healer. Held at 10 cafes in the city from March 15 to 21, it's the first time Zhang's team has organized an event outside China's first-tier cities of Beijing, Shanghai, Guangzhou, and Shenzhen.
The campaign, titled "Take EAT Easy," is also a first in that ED Healer has organized it in partnership with a commercial brand — the Chinese cereal company Wangbaobao. "Having some commercial support, along with some action from the brands, allows us to educate more people about the issue," Zhang said.
For the campaign, ED Healer collected personal testimony from more than 20 eating disorder survivors. They then selected six to turn into posters, which are now on display at the 10 cafes.
"We want to leave the story with a sweet ending, so we avoid the more extreme stories," Zhang said.
Finding 10 outlets to participate in the campaign was not easy. The organizers initially reached out to 60 potential partners in Hangzhou, but received a string of rejections, according to Tu Manqing, a branding manager at Wangbaobao.
"But, ultimately, the 10 stores we partnered with have been very cooperative, and they are able to spread the word in their communities," Tu said.
Though the campaign represents a step forward, it has also highlighted how much ignorance of eating disorders still exists in China. As of Sunday, only a few hundred people have viewed the online exhibition Wangbaobao created to accompany the poster campaign.
"When we decided to pursue it, we knew very well that not too many people were going to be sympathetic to eating disorders at first," said Tu. "It's going to be a very long-term process."
At Camark, one of the cafes hosting the exhibition, staff encourage customers to read the stories while they wait for their orders. People who write down their thoughts on the exhibition and send it to an official account on the social app WeChat can win a branded mug.
Wu Qiyang, the cafe's manager, said that many customers are confused about the concept of an eating disorder when they first arrive at the cafe. But the exhibition does appear to be educating people.
"They'll say, 'I don't have an eating disorder because I can eat as much as I want,'" said Wu. "Then, (once they've viewed the posters) they understand that eating disorders are not about not being able to eat, but rather they're about eating issues caused by psychological issues."
For Zhang, the hope is that "Take EAT Easy" can become a foundation on which to build future awareness campaigns. For years, Chinese eating disorder advocacy groups have struggled to raise funds, find partners, and make an impact online, she said.
Social media platforms heavily restrict discussions of medical issues in China, making it difficult to run campaigns related to eating disorders, Zhang said. Online misinformation and social prejudice are also severe issues, she added.
"These factors make it easy for organizations working to promote awareness of eating disorders to collapse," said Zhang. "But this time, a healthy partnership with a commercial brand has encouraged ED Healer to be bold and see new ways that all sides can participate."
Editor: Dominic Morgan.
(Header image: VCG)