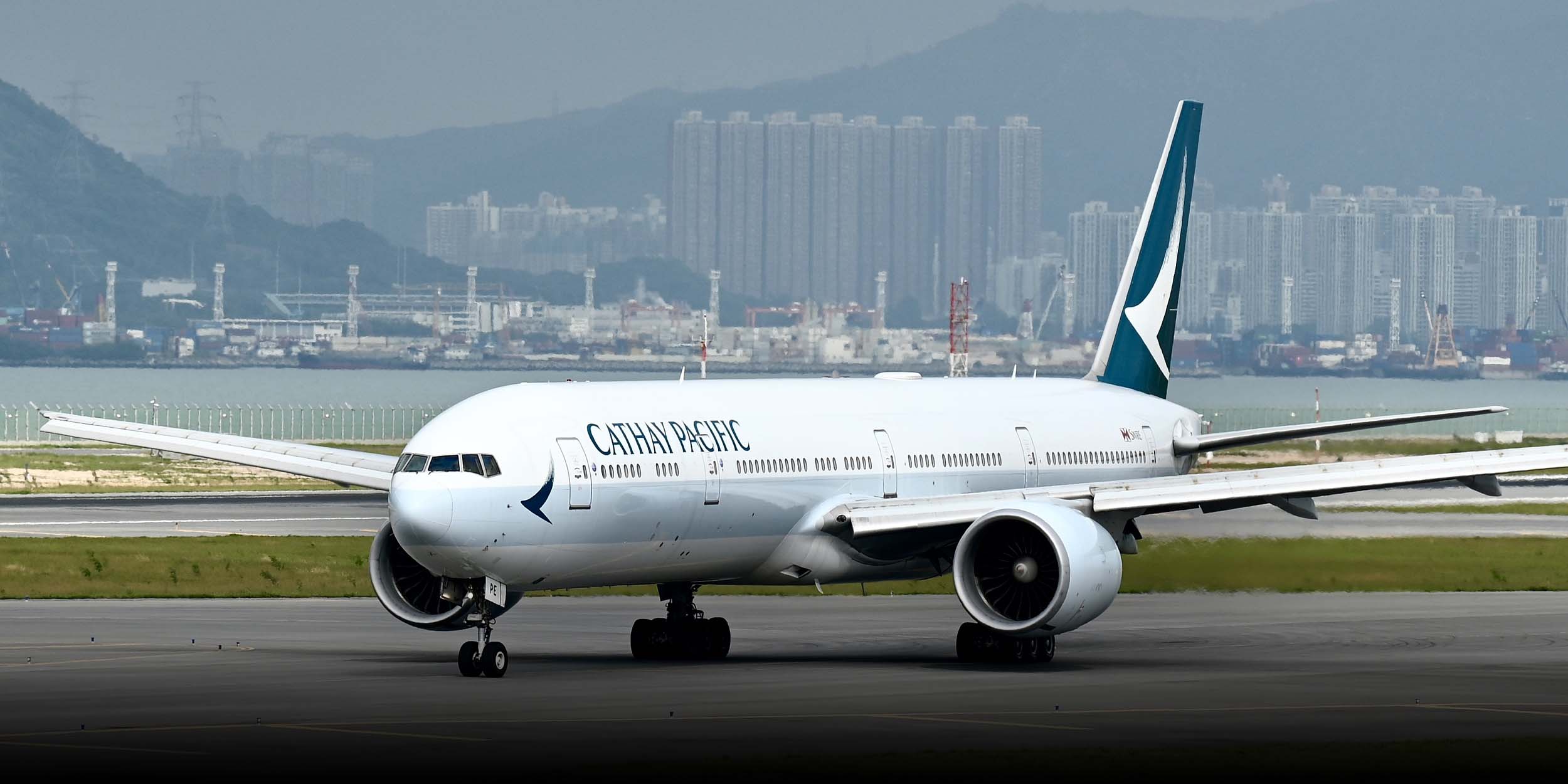 NEWS
Cathay Pacific Fires Cabin Crew for Mocking Non-English Speakers
A Chinese passenger posted an audio recording of the exchange on social media, prompting public outcry and official scrutiny.
Cathay Pacific, Hong Kong's biggest airline, has fired three cabin crew members after a passenger aboard a flight from Chengdu to Hong Kong complained of discrimination. 
In a viral post on the lifestyle app Xiaohongshu on Monday, the passenger said flight attendants had made fun of non-English-speaking passengers aboard the plane. The author of the post said she was aboard flight CX987 and overheard cabin crew chatting with each other in Cantonese and English.
"If you cannot say blanket, you cannot have it … the carpet is on the floor, feel free if you want to lie on it," people are heard saying in a recording. The author also alleged that a woman sitting next to her was also rudely dismissed when seeking help in English to fill out the customs declaration card.
"I can't understand why they have such great hostility toward passengers who don't speak English or Cantonese," the post said. "Why can't they give even basic respect to passengers?"  
Amid the social media storm that ensued, Cathay Pacific said in a statement on Weibo that the three flight attendants involved in the incident were fired after an investigation. The airline added that a cross-departmental working group led by its CEO Ronald Lam would undertake a comprehensive review of services, staff training, and other systems to prevent such incidents from occurring again.
"The most important thing is to make sure that all our employees must respect passengers from different cultural backgrounds and provide professional and consistent services in all serving areas," Cathay Pacific stated. 
On Wednesday, Lam apologized and reiterated the company's statement during an offline event in Guangzhou. 
But the spate of apologies and official statements, which even included one from Hong Kong's Chief Executive John Lee Ka-chiu, failed to quell public outrage. 
"For a company that seems unrepentant, is a mere apology sufficient?" asked China's state-run Xinhua News Agency, claiming that the anger on social media highlighted the company's "arrogance in its bones and contempt for its customers."
Lee said on Weibo Tuesday that he was "very infuriated and disappointed" by the incident. 
"These disrespectful words and deeds have hurt the feelings of compatriots in Hong Kong and the mainland, and also undermined the city's existing culture and values of respect, courtesy, and inclusiveness," he said. 
The controversy comes at a time when airlines are looking to recover from the impact of the COVID-19 pandemic. Cathay Pacific expects its operations to reach 70% of pre-pandemic levels by the end of this year, according to its financial reports. In 2022, revenues in Hong Kong, Taiwan, and the Chinese mainland accounted for nearly 70% of the airline's total revenues.
Editor: Apurva. 
(Header image: VCG)