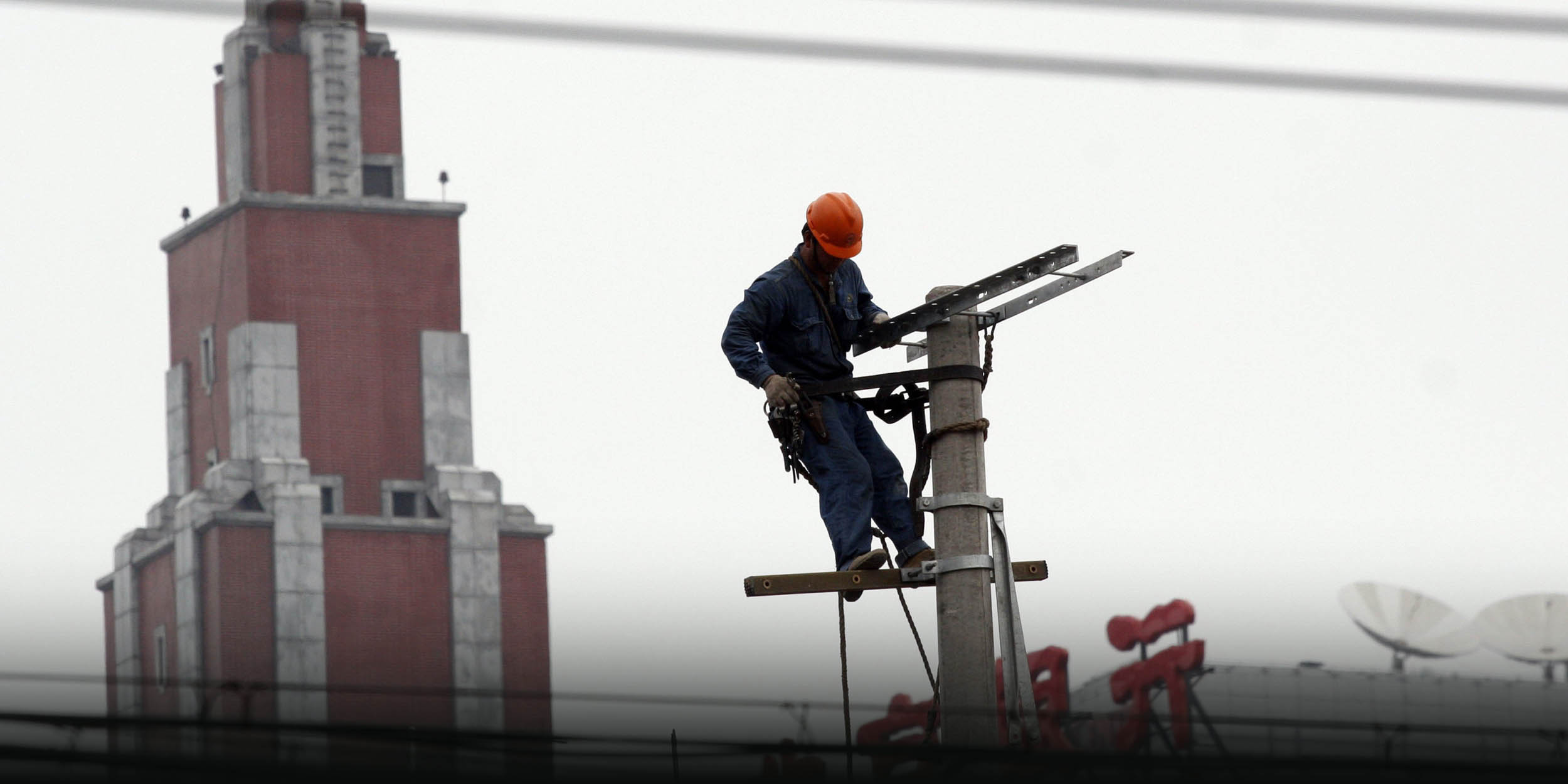 NEWS
This Summer, Shanghai to Pay Residents for Off-Peak Power Usage
The new scheme is aimed to achieve a maximum load reduction of 12,000 megawatts, involving more than 70,000 households.
With the power demand expected to increase this year amid predictions of another scorching summer in Shanghai, city authorities have rolled out a new scheme that will pay households using more energy at night. 
Zheng Qingrong, director of the demand-side management center at the State Grid Shanghai Marketing Service Center, told Sixth Tone Thursday that the city would pay residents who are willing to shift their power usage away from peak demand hours. 
"Using less electricity during peak demand periods and more during the night will ensure the security of Shanghai's power system," said Zheng. The plan aims to achieve a maximum load reduction of 12,000 megawatts, involving more than 70,000 households. 
According to the scheme, which is based on electricity consumption data from previous years, it is expected that households will be paid 3 yuan ($0.42) per kilowatt-hour (kWh) saved during peak demand and 1.2 yuan per kWh saved during low-usage hours. 
The new scheme builds on a similar proposal launched last year when Shanghai paid out over 62 million yuan in subsidies to households that used less power during peak hours in the form of an electricity bill credit. 
Since 2019, electricity consumption in Shanghai during peak and low periods has been regulated through a virtual power plant system that can access several indoor appliances. For example, the system can turn up the temperature of the air conditioning by two degrees Celsius during peak demand hours to bring down power demand in 30 minutes.
"This system is essential, as it can make adjustments quickly," said Zheng. "The longer the adjustment time, the more dangerous the power system becomes." 
A similar system has been adopted in multiple provinces across the country to meet increasing electricity and transmission demands. 
In Shanghai, however, the system hasn't expanded to the whole city. For now, it covers 19,604 households and regulates 10% of Shanghai's total electricity resources.
"The key is to ensure the safety of electricity in Shanghai," said Zheng, adding that Shanghai is also preparing more energy storage plants, which may still take time before they are operational owing to "construction difficulties."
Summer has always been challenging in Shanghai due to the surge in the city's energy consumption. Moreover, the difference in power demand between peak and low periods is huge, which sometimes requires power plants to shut down and re-activate over and over again.
To ease the pressure on its power grid, Shanghai, in 2005, raised the electricity tariff during peak hours, particularly between 12 p.m. and 2 p.m. in July and August, in an attempt to stagger power consumption. 
In the decades since, Shanghai has adjusted its summer electricity control measures to ensure the safety of the city's power supply without pulling the plug. 
China witnessed chaos last summer amid an unprecedented heat wave across the southwestern Sichuan province. It resulted in power outages in Chengdu, paralyzing the city known as China's "power bank." 
The Shenergy Group, which is responsible for one-third of the city's electricity supply and more than 95% of the natural gas, anticipates an extended duration of high temperatures in the city this summer. 
To prepare, the Shanghai Waigaoqiao Third Power Plant, controlled by Shenergy, has already stockpiled coal for half a month. "We will ensure that we don't disappoint citizens at critical times," said Chen Feng, chairman of the power plant.
Editor: Apurva. 
(Header image: IC)