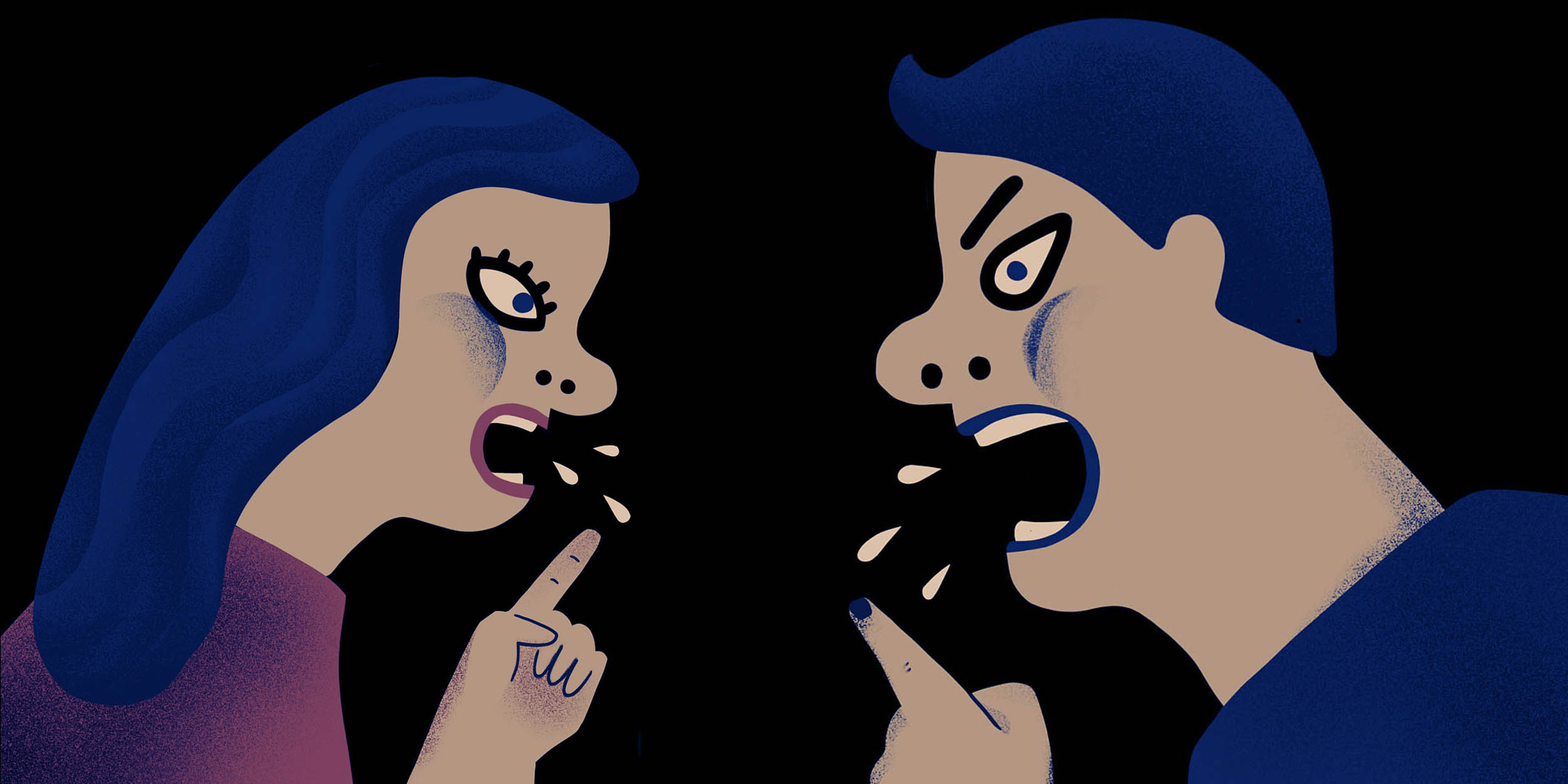 NEWS
Xi'an Husband and Wife Force Each Other Into Involuntary Psychiatric Treatment
Both parties admit that they arranged for the other person to undergo psychiatric treatment at local hospitals, but challenge their respective diagnoses.
A sensational case of a husband and wife forcibly committing each other to psychiatric hospitals in the northwestern city of Xi'an has shocked the public after it came to light on Tuesday.
The case, reported by local media outlet Huashang Daily, has trended on social media, with a related hashtag garnering more than 60 million views on microblogging platform Weibo. 
"It's the most terrifying horror movie of the year," one Weibo user wrote.
According to the report, the man claims to have been involuntarily committed to the Xi'an Mental Health Center for 80 days after being taken there by five men last October. He accuses his wife of orchestrating the intervention following years of disputes. 
Not only was the man not allowed to leave, he was also denied visits from his son and mother due to pandemic restrictions, he says. Living conditions inside the facility were bad, he adds. 
According to the report, official health records show that he was emotionally unstable and had been beating his wife due to suspicions of her infidelity since March 2021. Last September, he was diagnosed by another hospital with depression, bipolar disorder, and schizophrenia, but he refused to be hospitalized. The wife then arranged for his forced hospitalization.
Not long after his release, the wife was then involuntarily committed to the Xi'an Naokang Mental Rehabilitation Hospital on February 5 at the request of her husband. She claims medical staff beat her and forced her to undergo electroshock therapy.
After her sister helped secure her release two days later, the woman immediately filed a police report and accused the hospital of illegal detention. Police dismissed the report.
According to her official health records, she was diagnosed with schizophrenia upon entering the hospital, while discharge records show that she was marked as "not recovered" and her diagnosis had changed to schizophrenia with a question mark. 
The hospital's vice-president, surnamed Qi, told the wife that her hospitalization was in line with official guidelines and denied that staff had beaten her. 
Responding to media questions, local health officials said that investigations had found no issues with the hospitalizations of the husband and wife. In the wife's case, the local health commission suggested she file a complaint in court if she is unhappy with her schizophrenia diagnosis.
Fang Ligang, a lawyer at Beijing-based Shangquan Law Firm, told Huashang Daily that neither party has the right to forcibly commit their spouse to a psychiatric hospital without an official diagnosis and risk assessment.
According to China's mental health law, psychiatric treatment should be voluntary in the majority of circumstances. Studies show, however, that involuntary hospital admission in China has not declined in the past decade, standing at more than 70%. 
Editor: Vincent Chow. 
(Header image: VCG)