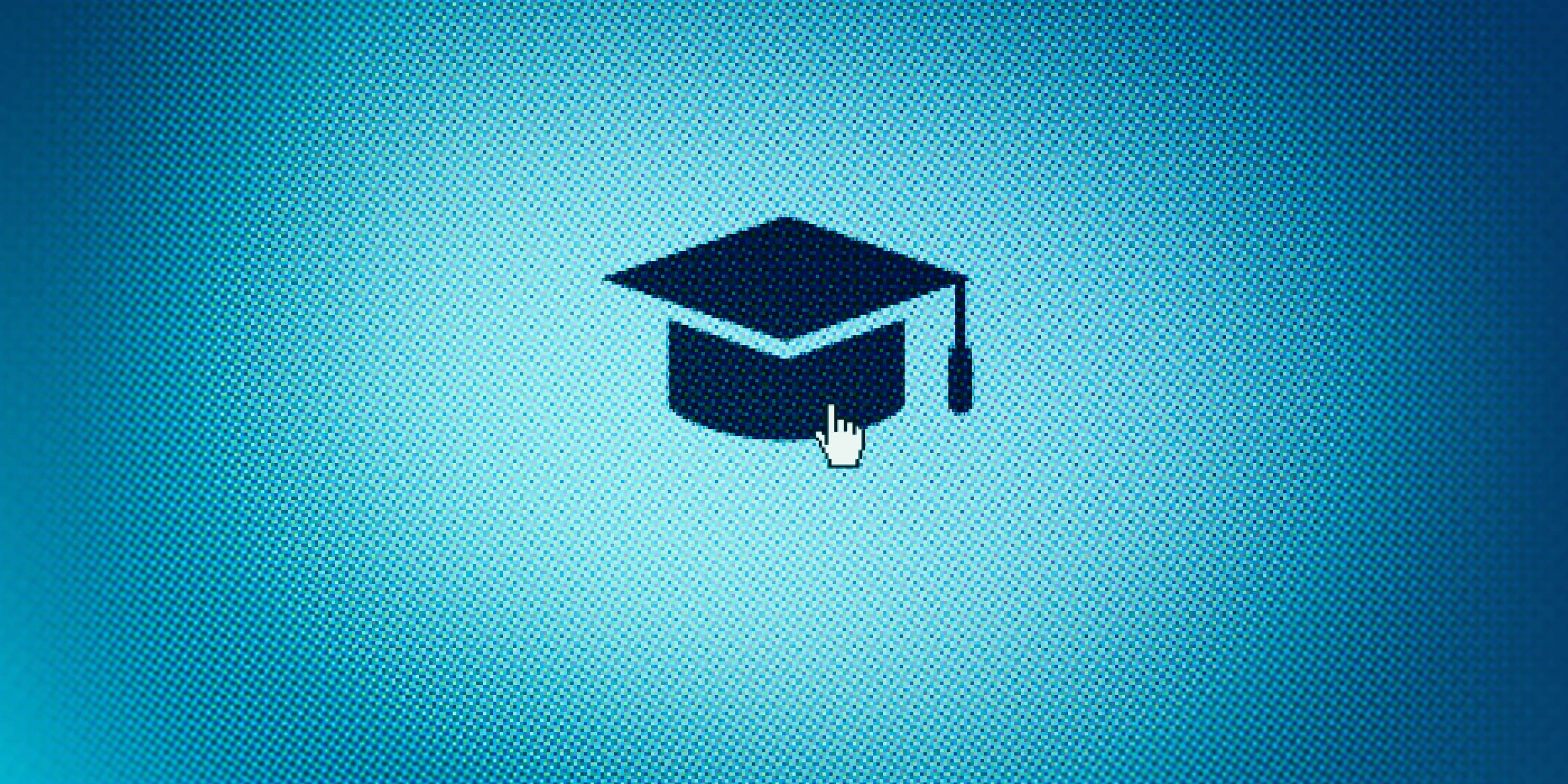 SIXTH TONE ×
Major Setbacks: Students Struggle with Scrapped Majors
Arriving on campus believing they were the next hotshots, students who see their majors being discontinued are instead feeling the chill for their job prospects.
In her final year of pursuing a bachelor's degree in public administration, Zheng Fei was just about to take an exam for a local government job, only to discover that her major would, at most, only qualify her for a career as a funeral cosmetologist.
Reflecting back on when she initially selected her major, Zheng recalled a teacher who had assured her and her classmates that a degree in public administration would pave the way for a successful civil service career. Encouraged by these promising prospects, she and her peers eagerly pursued the program. However, in her final year, the school decided to stop admitting new students into the major. The news further intensified Zheng's sense of abandonment.
Zheng's school is not the only one to ax a major. In April, the Ministry of Education revealed that a staggering 925 majors had been discontinued over the past year. Information management and information systems topped the list of last year's most frequently axed majors, as 27 universities decided to remove it from their offerings. Public administration closely followed suit, with 23 universities choosing to discontinue the program.
Xiong Bingqi, director of the 21st Century Education Research Institute, explained that many schools had blindly offered these majors when they were in demand, but they failed to consider their strength and resources, resulting in subpar versions of these majors that lacked distinguishing qualities.
For students enrolled in discontinued majors, they arrived on campus full of high expectations for their future. Sadly, as the enthusiasm for their chosen fields has waned, their studies and employment prospects have become increasingly uncertain.
An abrupt end
In 2019, Zhao Ting began her undergraduate studies in the Institute of Public Administration at a university in the southwestern Sichuan province. However, the following year, the school abruptly discontinued the major without any official notice, having only introduced it in 2017. It was not until Zhao and her classmates noticed the absence of new students in their program that they realized their major was now defunct.
Public administration encompasses courses from various disciplines, including sociology, political science, economics, law, management studies, and psychology. Zhao knows that the previous graduating classes faced challenges in securing employment. "Many of them are either still unemployed or working in unrelated fields," she said.
Last year, Zhao came across a news report discussing the elimination of majors, including her own. "Even my classmates who were preparing for the postgraduate admission exam in public administration felt betrayed and started questioning if they should pursue it at all," she said. She was also preparing for that exam, but ultimately chose to sit for another program's exam, only to later fail to gain admission.
Majors in information management and information systems have been eliminated on a larger scale compared to any other field.
In 1998, the Ministry of Education decided to merge five majors — economic information management, science and technology information, forestry information management, information studies, and information management and information systems — into one major called information management and information systems, which is currently offered by over 600 universities across China.
Due to its diverse origins, the focus of the major and the faculty associated with it vary greatly from one university to another. Some universities offer it within the school of mathematics, while others have it under the school of computing, information, or management. Different universities also confer different degrees, such as a Bachelor of Engineering or a Bachelor of Management.
Tan Xiao is in her third year of studying information management and information systems at a university in Hubei province. At her university, this major is taught within the school of economics and management.
During her second year, her school divided the major into several specialized programs, such as information resources management and big data, in order to meet the evolving demands of the job market. The original program was abolished, leaving Tan feeling as if the rug had been pulled from under her feet.
Losing favor
Public administration and information management and information systems were once considered "hot majors." For example, between 2000 and 2001, the number of schools offering public administration increased from 57 to 130, and by 2017 it had grown nearly tenfold since 2000.
Zhao is pursuing a major in urban management, which falls under the Institute of Public Administration. In senior high school, she had a strong interest in geography, but students applying for geography-related majors from a social science background must meet stringent prerequisites. Urban management was only her fifth choice of major at her third school of preference. "I wasn't counting on them accepting me," she said.
Several students who were admitted to the major never showed up, while others transferred to different majors within the first year. At the time, Zhao also contemplated transferring, but she decided to stay as she got on well with her classmates and did not anticipate any employment difficulties upon graduation.

Her sentiments toward her major have fluctuated over time, from initial passion to uncertainty and eventually indifference. Initially, she enjoyed her studies and felt that she was retaining what she learned in class. As years went by, however, she heard younger students in other faculties belittling her major as "useless" both in terms of skill acquisition and job prospects. She felt somewhat indignant but acknowledged that her major was not as popular as politics, law, or history.
Tan's feelings about her major also greatly wavered. After taking the college entrance exam in 2020, she was inspired by romanticized portrayals of hackers and cybersecurity officers on TV and prioritized computer science majors. But as her exam score was not high enough, she was ultimately admitted to the less competitive information management and information systems program at a university in Hubei province. At the time, she had a vague understanding of what the major entailed but assumed that with the growing importance of the internet, it would become a thriving field.
During her online research about the major, Tan discovered that the curriculum included courses both in programming and management. The fusion of humanities and science appealed to her, as she believed it would offer more diverse career opportunities. But after more than a year of study, she realized that she had little interest in programming and found the management courses more appealing. She particularly enjoyed a course called enterprise resource planning, in which students learned to apply both IT skills and management logic to build a digital platform that guided executives in making strategic decisions. She found the class straightforward, engaging, highly practical, and applicable to everyday life.
Lin Shiyuan, another student majoring in information management and information systems, is anxious about her major and her future job prospects. She is currently in her second year of undergraduate studies at a university in the eastern Zhejiang province.
She transferred to this major, taught at the school of technology and art, where there are only 20 students in her year group. During her first year, Lin heard her teacher mention that the program was a success, with several graduates finding immediate employment at leading internet companies. This motivated Lin to fully dedicate herself to her studies. However, in the second year, her courses have been mostly related to programming, a subject she finds tiresome and challenging to comprehend. Despite spending significant time in the study room revising her notes, she still struggled with her programming courses and ended up failing them.
While the major offered a range of courses each semester, Lin felt that they sacrificed depth in favor of variety. Learning that other schools had started phasing out the major made her anxious, as she realized it was also gradually losing its prominence at her own university. For instance, one of her lecturers had intended to set up a training exercise in offensive and defensive cybersecurity, but the university lacked the necessary equipment and dedicated learning spaces for such activities.
Tough life choices
For Lin, growing up in a small county in Guizhou province meant that getting accepted into a university in one of China's prosperous coastal cities was the chance of a lifetime. As the eldest daughter, she carried the weight of her family's expectations.
The final year of high school was filled with sleepless nights, and she felt overwhelmed by pressure and fatigue. Just barely meeting the cutoff point for her desired school, she initially felt she had disappointed herself and her family. But upon receiving the admission letter, a sense of relief washed over her.
During the early days of her studies, Lin experienced inner turmoil, but knowing that transferring to another major was not an option, she decided to persevere. Yet the reality she faced was even more challenging than her studies.

Meanwhile, Tan's head teacher delivered an end-of-term lecture about the future prospects of their major. He said that many related jobs had already been replaced but emphasized that the overall competitiveness of the major remained intact. He added that while other majors might offer better pay, those jobs would mainly be in remote places, whereas their major could provide opportunities for Tan and her classmates in cities.
Curious, Tan had a look on recruitment sites and found many jobs that were well-suited to her. Though these jobs may not pay all that well, she prioritized company culture and working conditions, considering how they would affect her ability to raise a family in the future.

According to a 2021 thesis on the demand for professionals in information management and information systems, researchers found that based on an analysis of data from recruitment websites, most positions related to this major were concentrated in China's first- and second-tier cities, while students in third- and fourth-tier cities had trouble finding employment upon graduation.

"Will I be able to find a job in my field? What kind of job will it be? And will I be competent enough?" These are the doubts plaguing both Lin and Tan.

As for Zhao, who graduated this year, finding work has become an urgent matter.

She feels that the knowledge she has acquired during her four years of study is somewhat obsolete and too general. While a degree in public administration is well suited to aspiring civil servants, Zhao has realized it is not the career path she desires. Unfortunately, jobs for people with her degree are scarce, and if her job search proves fruitless, she may have to settle for whatever she can find.
In May, Zhao and her classmates attended a graduation dinner, during which a teacher who had been involved in the major's initial development expressed regret. The class of 2017, the first group to complete the major, had faced no difficulties in finding employment. However, the most recent graduates encountered significant challenges. Over drinks, the teacher grew flushed and tearful. With the end of COVID-19 lockdowns, "everyone who lost their job and hasn't yet found a new one has all started looking at the same time. There is not enough demand and too much supply," Zhao said.
Bearing the brunt
Lin said that only top-performing graduates from her second-tier university can secure internships at major internet companies. She has handed out dozens of résumés, but has received no response. In the end, she resorted to part-time work at a milk tea store near her campus.
She often thinks that, if she could go back in time, she would perhaps have chosen a different major. But then she reminds herself that those majors may have their own unique challenges. Perhaps it is not solely about the choice of major, but rather how one confronts and overcomes those challenges.
Meanwhile, Tan plans to take the postgraduate admission exam in the same field. She feels that internet-related knowledge is a hot topic in the era of 5G, making her major increasingly relevant in the job market.
Over the past month, Zhao has applied to over a dozen management positions at various companies. However, most of these roles require candidates to have at least a master's degree, putting her at a disadvantage.
Among her peers in public administration, a student in a higher year group successfully joined the civil service, while another pursued a teaching career. Some entered corresponding postgraduate programs, while others enrolled in programs in political science. In her own year group, a few students were accepted into graduate studies, two became civil servants, and a few others are preparing for either the civil service exam or their second attempt at the postgraduate admission exam. The rest, like Zhao, are seeking employment in administrative positions.
The job interviews Zhao has attended recently have been completely irrelevant to her major. Through her job search, she has come to understand the importance of having a specialized skill. But she also feels that her difficulties in finding a job cannot be solely attributed to her choice of major.
On June 7, Zhao traveled to Chengdu by high-speed train for an interview as a consultant for an online course platform. Though she was worried she hadn't done well, she still got the job. Only after the company gave her a full rundown did she truly understand the role's nature — it was primarily a sales position requiring her to work with her phone for at least two hours a day during her shift that ran from 1 p.m. to 10 p.m. After HR told her she would often be required to stay until midnight, Zhao turned down the offer.
In recent weeks, she has been browsing recruitment apps, torn between doing clerical or HR work related to her field, or taking on the challenge of a more technically demanding job. The former would be easier to adjust to but comes with a higher risk of layoffs, while the latter offers greater growth potential and makes her less replaceable, but she lacks technical skills, which may require her to enroll in a training program or seek jobs that provide training.
The evening she turned down the consultant job, she came across a position as a dorm manager and felt a sudden desire to give it a try. "It offered a decent salary and plenty of downtime, allowing me to take classes on the side," she thought.
On June 12, she attended another interview — this time for a customer service role at a bank — and made it through to the second round. If all goes well, this would be her first job after graduation.
As she left the interview, the city lights illuminated the evening sky. Neon signs flickered to life, and fluorescent lights formed patterns along the sides of office buildings. Most people were finishing their workday. On the bus back to campus, Zhao thought to herself that perhaps as a working woman, she might be able to lead the life she desires.
Reported by Yuan Lu and Yu Ruoxin.
(Zhao Ting, Zheng Fei, Tan Xiao and Lin Shiyuan are pseudonyms.)
A version of this article originally appeared in The Paper. It has been translated and edited for brevity and clarity, and is published here with permission.
Translator: Lewis Wright; editors: Xue Ni and Elise Mak.
(Header image: Sean Gladwell/VCG)