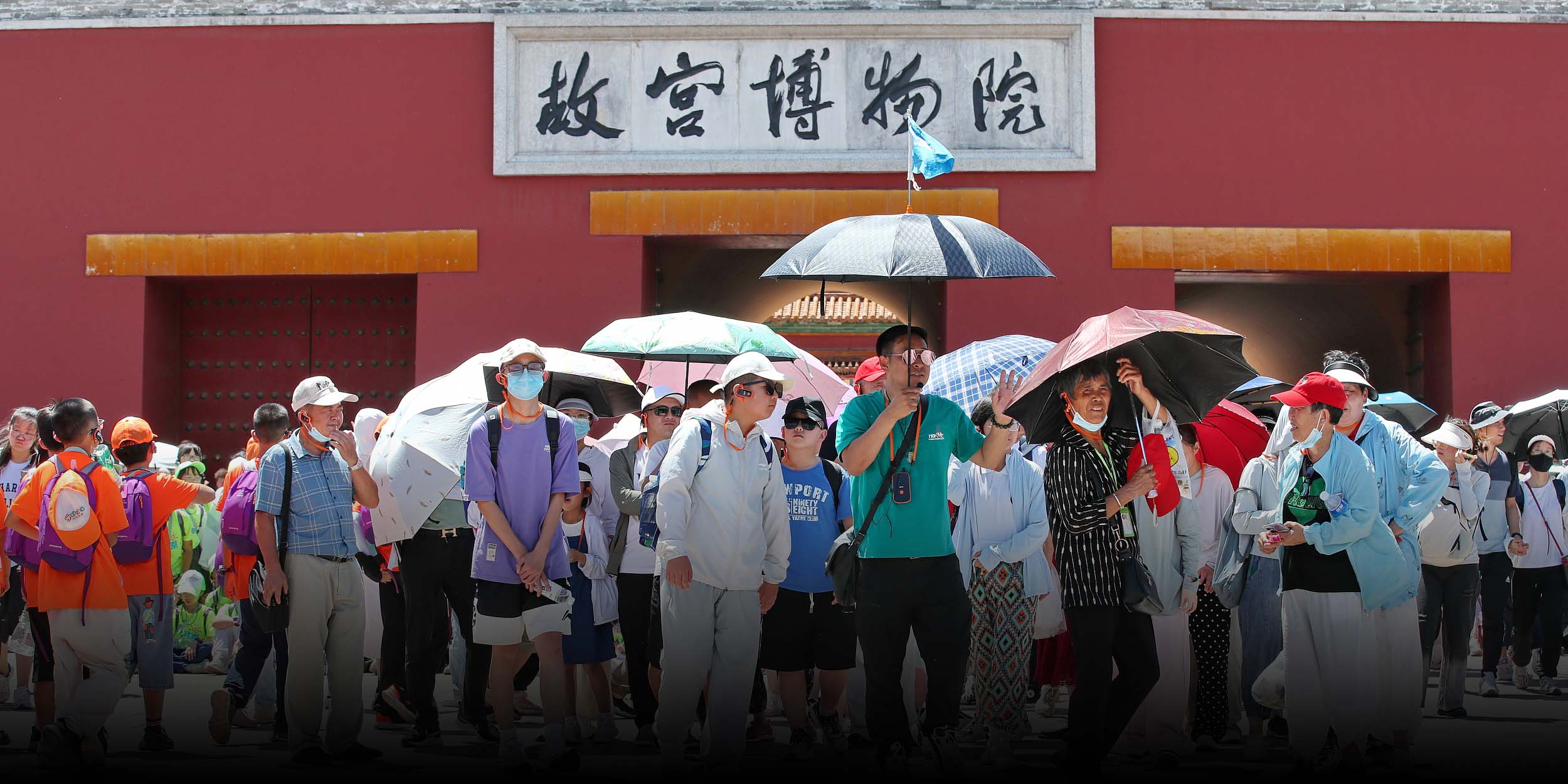 NEWS
Beijing Cracks Down on Forbidden City Scalpers, 6 Agencies Suspended
At the country's most popular tourist destinations, scalpers have been taking advantage of high summer demand to make a quick buck.
Six travel agencies in Beijing were suspended for scalping tickets to the Forbidden City on Wednesday. This marks the first major enforcement action after the country's Ministry of Culture and Tourism issued new guidelines cracking down on tourist site scalpers in late July.
Tourism ticket scalping has been a long-standing problem in China, especially during the summer when demand for tickets to major tourist attractions is highest. 
According to preliminary research by the Ministry of Culture and Tourism's data center, this year's summer tourism may achieve a market share of 27-30% for the year.
Increased demand has attracted scalpers, and not just for traditional tourist destinations. Scalpers are also targeting the entrances of China's leading universities as well as music concerts.
Popular attractions in Beijing, such as the Forbidden City and the National Museum of China, require advance reservations for tickets. Before the COVID-19 pandemic, tourists could also buy tickets on-site, but this service has yet to be restored. 
Tickets for the Forbidden City can be booked up to a week in advance and are released every day at 8 p.m. on an official WeChat account. As of Friday afternoon, Sixth Tone found tickets for the next seven days already sold out.  
On ecommerce platform Taobao, tickets for the Forbidden City, which normally cost 60 yuan ($8.36), are being sold for triple the price, while tickets for the National Museum of China, normally free, are being sold for 120 yuan.
In July, the police detained nine scalpers selling tickets for the National Museum, revealing that travel agency employees and private tour guides use their own mobile phone numbers to reserve tickets then charge tourists a service fee of 10-30 yuan per ticket. Each registered number can book up to five tickets at the same time. 
A staff member at a Beijing travel agency told Sixth Tone that a five-day package tour of Beijing including admission to the Forbidden City costs 1,780 yuan. She said the agency has their own "system" for getting access to the Forbidden City, and that the normal ticket fee of 60 yuan will be refunded if a ticket cannot be secured.
In July, the National Cultural Heritage Administration, responsible for managing the country's museums, pledged to work with Beijing police to crack down on scalpers. 
According to domestic reports, tourist guides in Beijing with tickets to major tourist destinations are earning as much as 1,000 yuan per day.
Editor: Vincent Chow. 
(Header image: VCG)