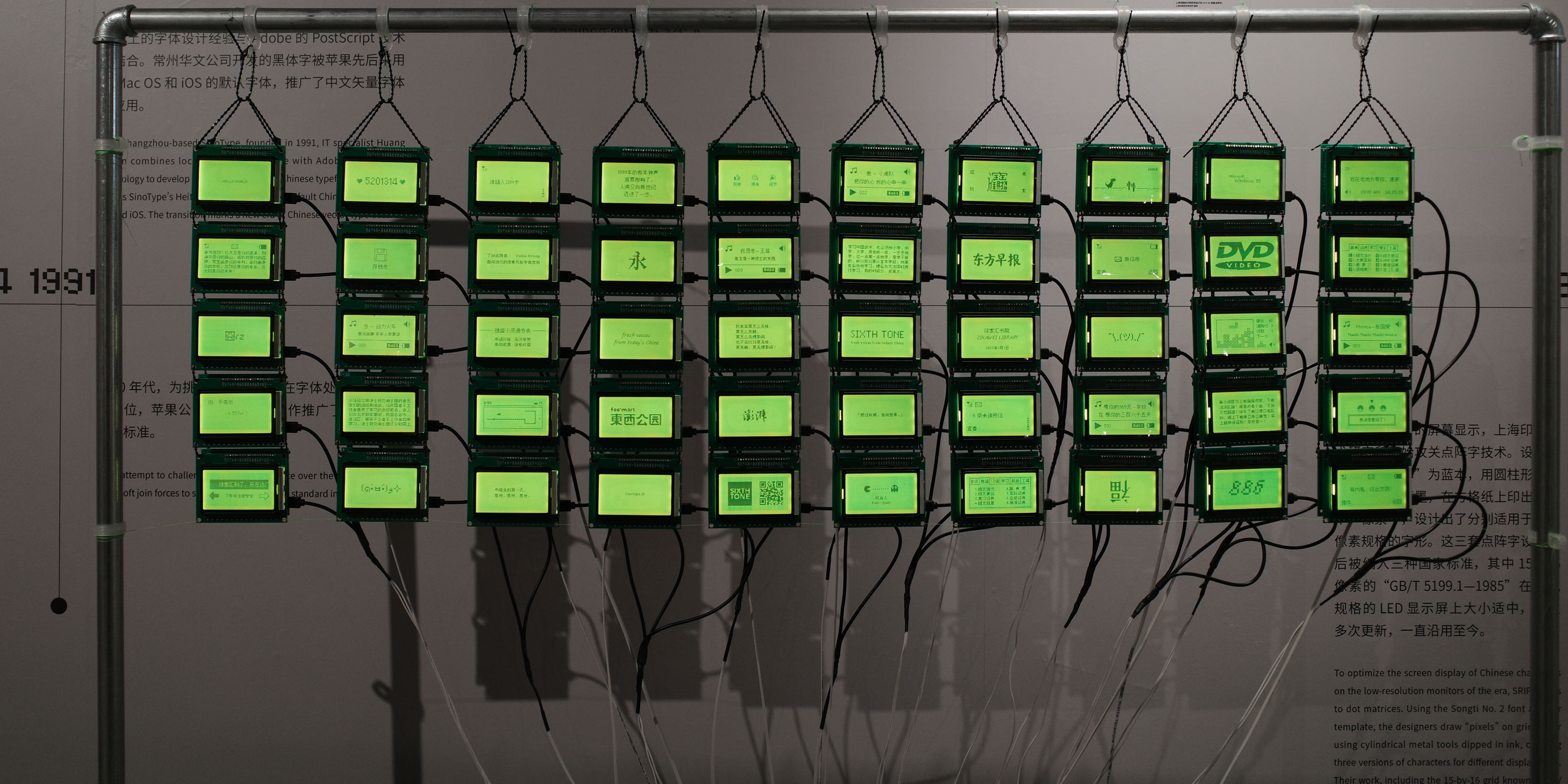 ANNOUNCEMENTS
Event: The Past, Present, and Future of Chinese Fonts
Sixth Tone holds an exhibition on the modernization of Chinese font design.
Learning Chinese is difficult. We understand. There are thousands of commonly used Chinese characters, and most of them are structurally complex. Now imagine being tasked with making those characters show up on an early computer screen — a low-powered device invented by and for users of the Latin alphabet. Where would you even begin?
The answer, somewhat counterintuitively, lies in the 19th century — the start of a nearly 150-year process of cross-cultural scientific and artistic innovation that helped bring an ancient language into the digital era.
From Aug. 16 to Sept. 28, Sixth Tone will present Hanzi Modern: The Past, Present, and Future of Chinese Fonts, an exhibition dedicated to this history at the Zikawei Library in Shanghai. The exhibition begins with the emergence of new and updated Chinese typefaces in the late Qing dynasty and traces their development over the next century, from the modernization movement of the early 20th century and the simplification of Chinese characters in the 1950s to the rise of new, digital design firms in the 1990s and beyond.
Much of that development took place in Shanghai and the surrounding cities. The exhibition brings together materials from the Shanghai Research Institute of Printing Technology and the Shanghai Font Model Factory, two pioneers of Chinese font design and printing responsible for some of the most influential Chinese typefaces.
Hanzi Modern: The Past, Present, and Future of Chinese Fonts will be held from Aug. 16 to Sept. 28 on the B1 level of Zikawei Library, 158 Caoxi North Rd., Shanghai. The exhibition is free to members of the public and open from 9 a.m. to 5 p.m. Sunday through Thursday and 9 a.m. to 8 p.m. Fridays and Saturdays.