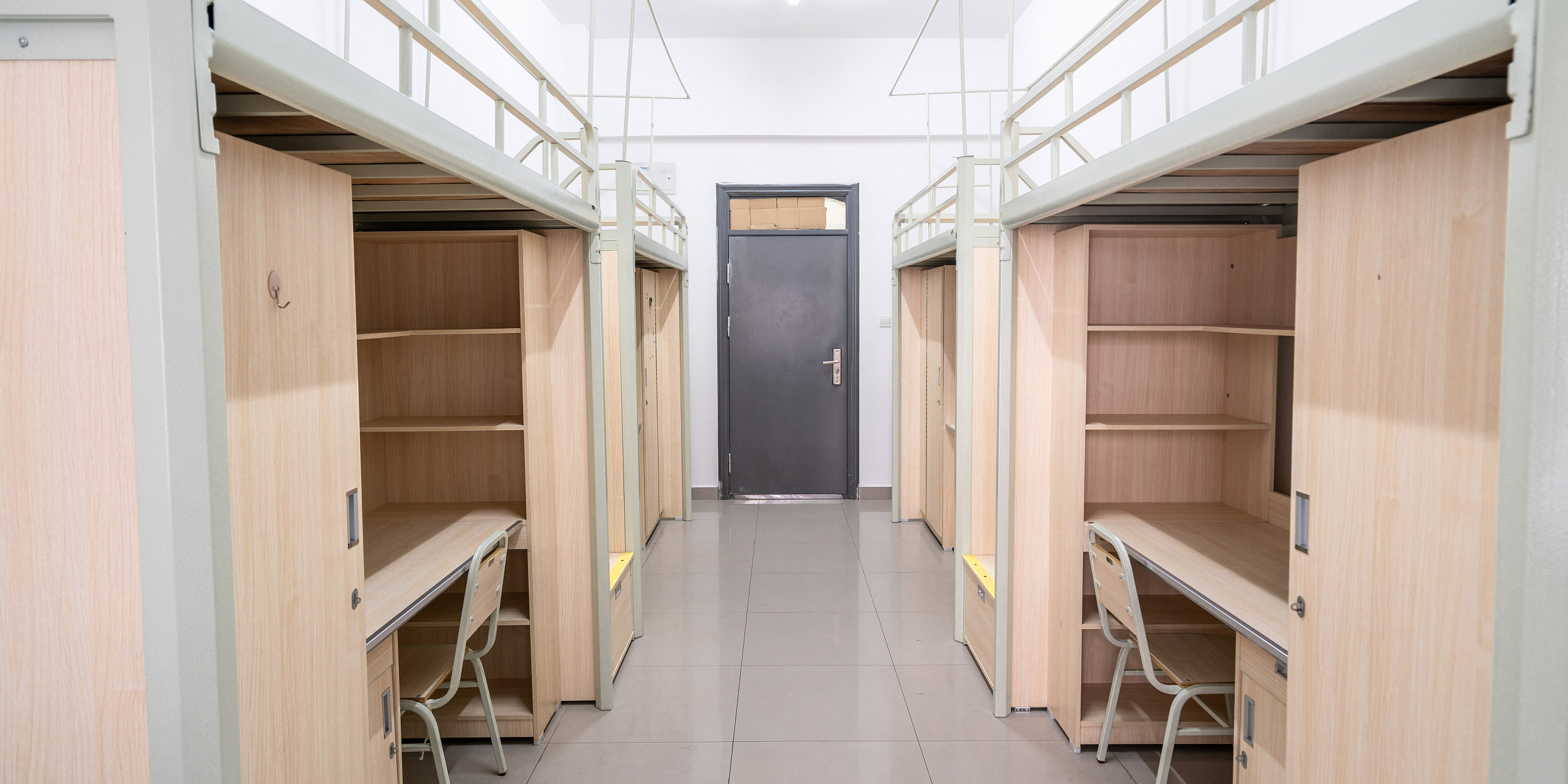 NEWS
Out of the Blind Box: Chinese Students Can Now Choose Own Roommates
Some universities have introduced surveys to assess student preferences and needs, allowing potential roommates to review each other's details, such as their sleep patterns and habits.
In a bid to create more compatible living conditions and enhance students' college experiences, Chinese universities are changing how roommates and dorms are assigned. 
Instead of randomly pairing roommates, which students refer to as "opening a blind box," many universities have announced this year that first-year students will be allowed to choose their roommates and dormitories.
Since 2001, China has established a dormitory standard: rooms for undergraduates, postgraduates, and doctoral students accommodate four people, two people, and one person, respectively. Initially, universities assign rooms, and students can only change if they give valid reasons that are approved by school officials.
But now, some universities have even rolled out surveys to gauge students' demands and preferences.
At the University of Electronic Science and Technology of China in the southwestern Sichuan province, students now have the option of selecting their own bed in a dorm online. They can also view details about potential roommates, including their sleep schedule and habits, as part of the selection process.
"We've found that our own arrangements are increasingly incapable of meeting the demands for independence from the post-'90s and post-'00s students," Song Jun, director of the logistics department at the Nanjing University of Aeronautics and Astronautics, told local media. 
This year, Song's university gave new postgraduate and doctoral students the freedom to choose their own accommodation. If the initial arrangement doesn't suit them, they even have the option of changing again twice.
At the Beijing Institute of Technology and the Southwest University of Political Science and Law, multiple colleges have conducted surveys among students to aid in their housing arrangements. 
An incoming student at BIT surnamed Guo told Sixth Tone that the questionnaire, besides asking about daily routines and sleep habits, also included sections about pop culture preferences and Myers-Briggs Type Indicator personality types, a test popular among the young generation.
Shang Baoyi, a fresh postgraduate at Tianjin University, stated that this year the university began letting students select their own roommates. Though there's a limit of four people per group, Shang explained that she and her peers made "résumés" and chatted with each other to find the ideal roommate combination.
"The increased flexibility improves our chances of finding suitable roommates and starting college life on a happy note," said Shang. She added that this policy encourages students to voice their preferences and expectations, a lesson she learned from her classmates during the mutual selection process.
The policy shift has rapidly garnered online attention, with a hashtag amassing over 15 million views on the microblogging platform Weibo by Friday. Some users, like Shang, praised it as a sensible step that could prevent conflicts, while others questioned its importance, noting that students might still lack a deep understanding of each other when making decisions.
The challenge of getting along with roommates in school has long been discussed on Chinese social media. On the lifestyle platform Xiaohongshu, the hashtag "dorm relationship" has 530 million views. It comprises posts about conflicts, both minor and major, due to differences in daily habits, as well as instances of feeling isolated from other roommates in daily activities.
Xiong Bingqi, deputy director of the 21st Century Education Research Institute, told China Newsweek that allowing students to choose their dormitories aligns with the trend of improving logistics services through a socialization strategy. While recognizing its value, however, Xiong noted that this change may not completely solve the issue of problematic roommate relationships.
Additional reporting: Jiang Zuer; editor: Apurva. 
(Header image: A university dormitory in Meizhou, Sichuan province, 2022. VCG)