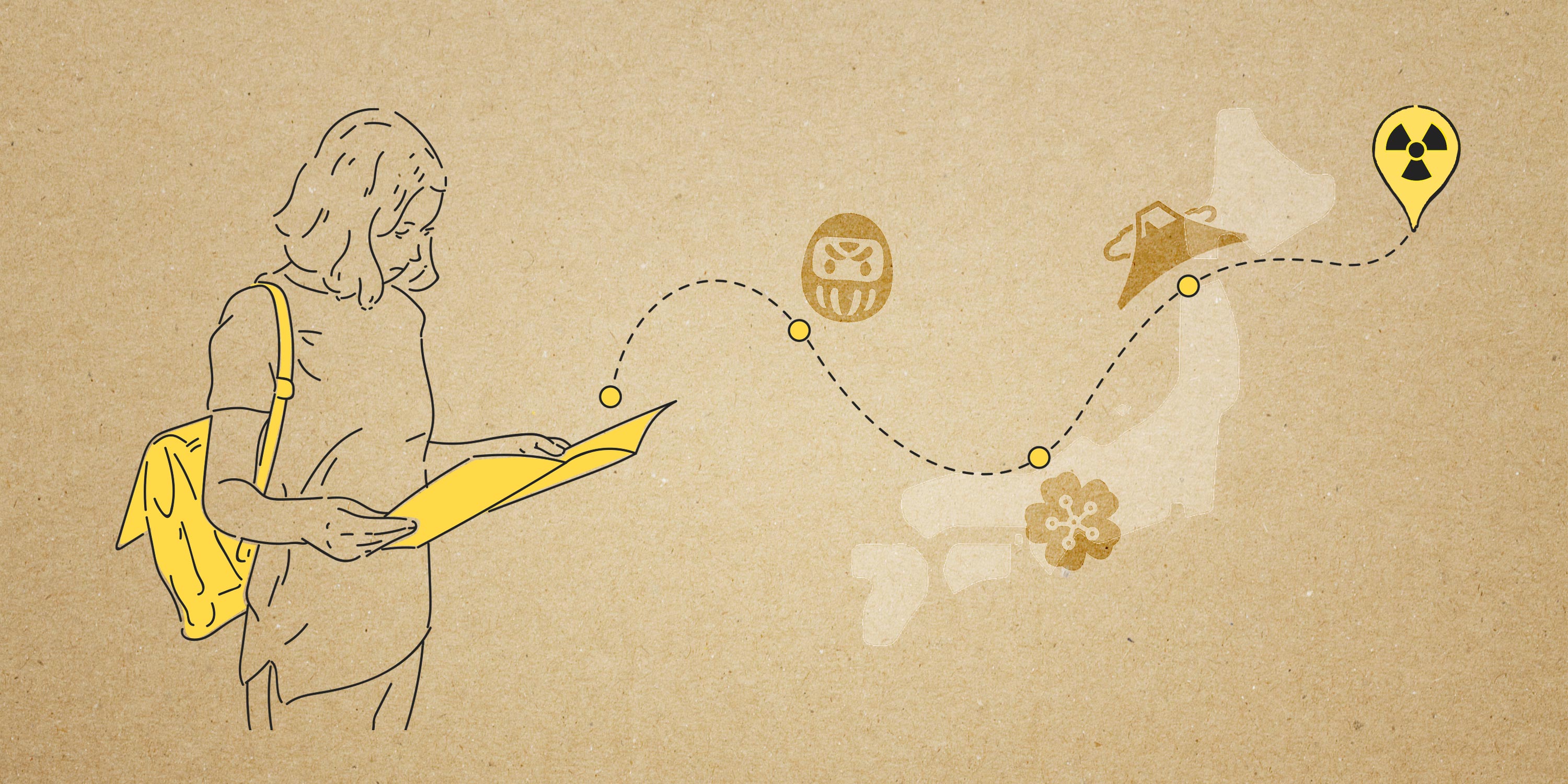 NEWS
Chinese Backlash Over Nuclear Wastewater Continues With Travel to Japan
Japan was set to benefit from the return of Chinese tour groups to the country after years of pandemic restrictions. Now, holidaymakers are choosing other destinations instead, according to several travel agencies.
Chinese travelers are reportedly choosing other holiday destinations over Japan as the backlash continues over the country's discharge of treated radioactive wastewater. Japan was expected to surpass Southeast Asia to become the top international destination for Chinese travelers during the upcoming Golden Week holiday in October, but public outrage over the wastewater discharge now threatens to damage the country's attractiveness.  
Japan has long been one of the most popular travel destinations among Chinese people. In 2019, 8.58 million Chinese tourists visited the country, which was still the second most popular destination for Chinese tourists in the first half of this year despite a Chinese government ban on group travel there, according to China Tourism Academy.
Travel to Japan was expected to jump significantly following the government's lifting of the ban earlier this month. However, the fallout over the nuclear wastewater has led to holidaymakers choosing other destinations for travel, several travel agencies told Sixth Tone. 
"Instead of expressing a strong desire for going on a trip to Japan, now people are saying they want to consider it more carefully," said a manager of a China International Travel Service branch in Shanghai surnamed Wu. 
A search of Google Flights on Monday showed the majority of flights from Beijing, Shanghai, and Guangzhou to Tokyo during the Golden Week in October, usually some of the most expensive flights of the year, had slightly lower prices than before last Thursday, when the wastewater discharge started.
Public outrage towards Japan has continued to rise in the past few days. In an advisory released on Friday, the Japanese Embassy warned its citizens in China to refrain from "unnecessarily speaking Japanese loudly" and staying cautious of their surroundings when visiting the embassy. 
Japanese restaurants in China are also bracing for a consumer backlash, with many chains announcing that none of their ingredients are imported from Japan. A Japanese restaurant in Shanghai introduced an "anti-radiation" set meal with a tomato salad that can "reduce the damage to skin from radiation" and steak tartare that can "promote cell growth." 
On Taobao, China's largest e-commerce platform, searches for radiation detectors have soared 232% in the past week, prompting state media to discourage people from buying such devices. The government has also called for calm after some Chinese began hoarding sea salt in response to the wastewater discharge, citing China's abundance of salt reserves. 
Local officials around China are also tightening checks of food imports from Japan following Thursday's ban on all aquatic imports from the country. On Sunday, the market regulator in the southern city of Sanya carried out inspections to see whether any imports included any banned ingredients, while health authorities in the southern city of Guangzhou urged residents not to bring back seafood products as souvenirs when visiting Japan. 
Editor: Vincent Chow. 
(Header image: Visuals from Aleksei Derin, Luerat Satichob, and Jake Olimb/VCG, reedited by Sixth Tone)