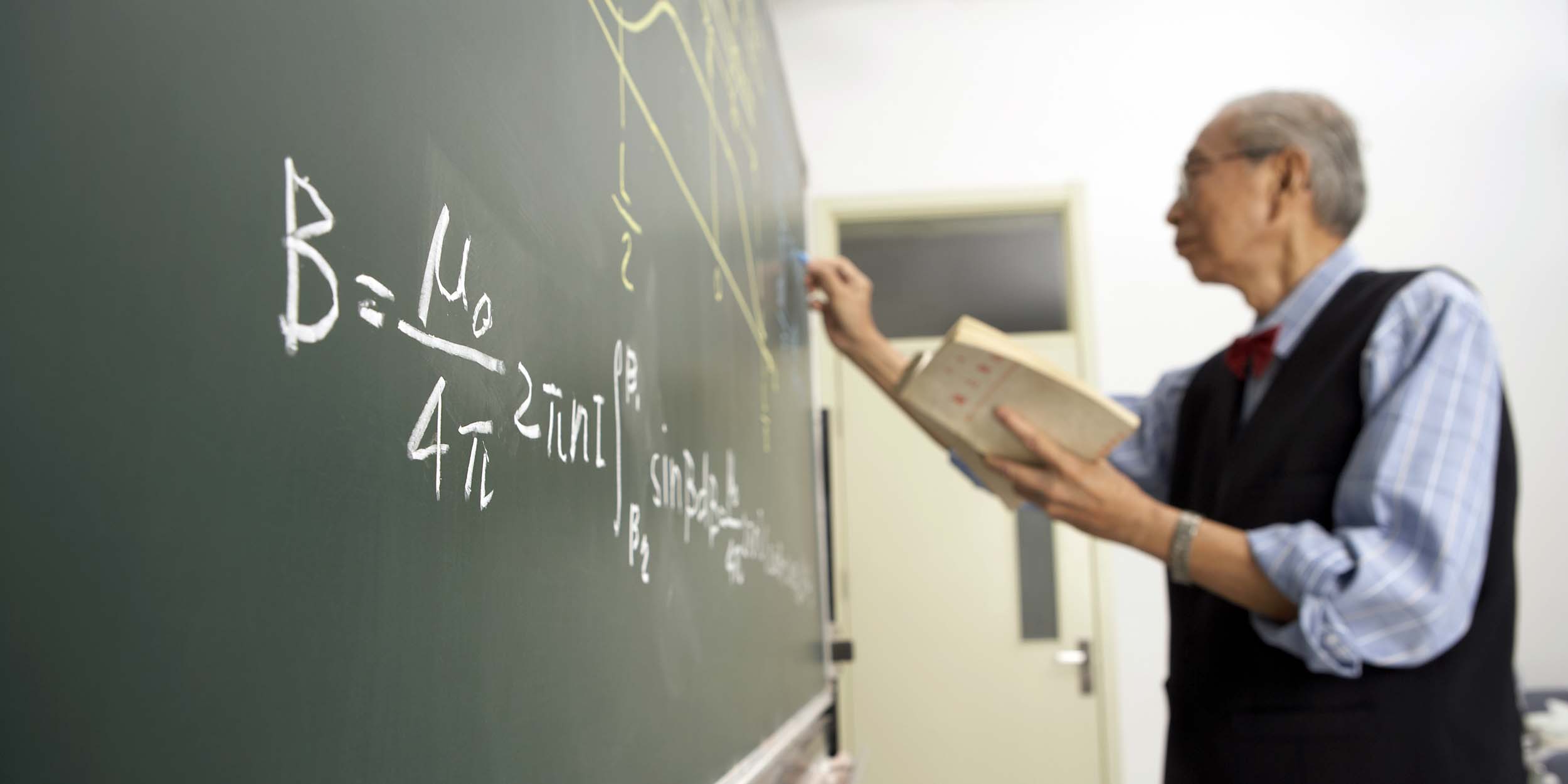 NEWS
China Wants Its 'Silver' Haired Teachers to Get Back to Teaching
With some of the lowest retirement ages in the world, China is launching its biggest recruitment drive yet for retired teachers to return to the classroom.
China's government released plans Wednesday to encourage retired teachers to return to work as the country faces a rapidly aging population.
The National 'Silver Age' Teacher Action Plan, launched by the Ministry of Education and nine other departments, aims to recruit around 120,000 retired teachers in the next three years. 
The plan emphasized the coordination of different government departments to motivate qualified retired teachers to return to the classroom, without specifying concrete measures for how to do so. 
The plan comes as China's population is aging rapidly. In a news briefing, a MOE spokesperson said that China's population of people above 60 will exceed 300 million by 2025, with teacher retirements also peaking by then. 
China has one of the world's lowest retirement ages among major economies: 60 for men, 55 for female office workers, and 50 for female blue-collar workers. A 2022 report conducted by recruitment website 51Job found that around 68% of retired workers had a strong desire to continue working. 
However, elderly Chinese often face challenges in the job market, including employer discrimination and a shortage of skills. 
Recruitment drives for retired teachers are not new in China. Since 2018, the Ministry of Education has recruited 20,000 retired teachers to support the provision of education in China's rural hinterlands, the MOE spokesperson said. 
Under the latest plan, teachers at and above the retirement age will be encouraged to return to work across all levels of education, including vocational and private education. 
Retired teachers teaching offline in primary schools must be under 65, while teachers teaching at other levels can be under 70. There is no specified age limit for teachers working online. 
"Elderly teachers of music, PE, arts, and calligraphy would be in high demand," Zhou Jingyi, a principal of a primary school in the eastern Jiangxi province, told state broadcaster CCTV on Wednesday. The school has recruited five such elderly teachers since 2016.
Li Jiacheng, the vice executive dean of East China Normal University's Shanghai Institute of Lifelong Education, told CCTV that the latest recruitment drive is nationwide and bigger in scope than previous drives.
"We need to mobilize a wider range of forces to speed up the construction of an educational powerhouse … there are many advantages to be gained from the vast number of retired teachers," said Li. 
Editor: Vincent Chow. 
(Header image: VCG)