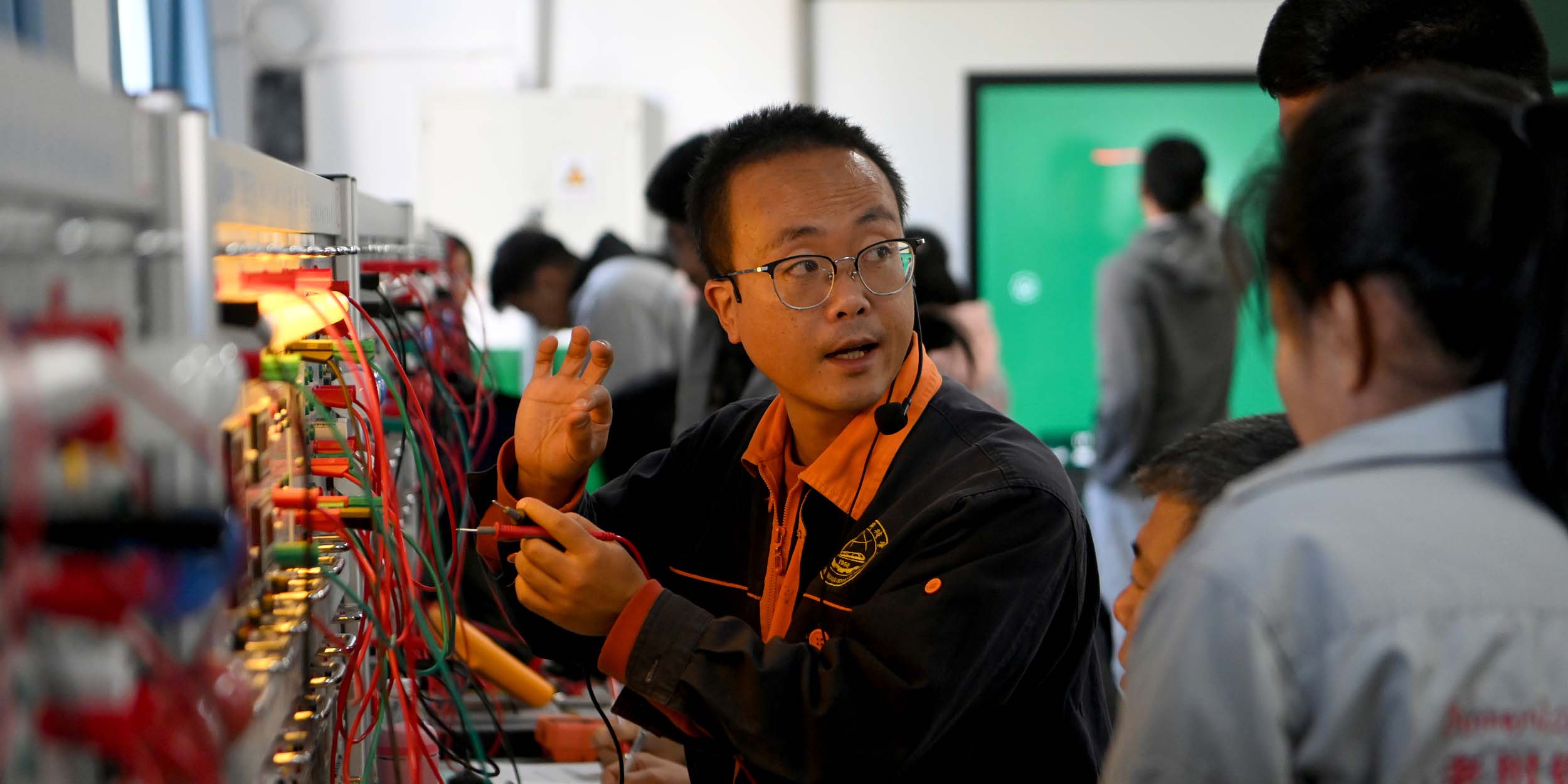 NEWS
China's Vocational Teachers Need Career Development Opportunities: Report
An official survey of vocational teachers in China has found that many face challenges in career and academic development, which may affect the stability of the vocational teaching workforce.
Education experts in China are calling for better career development for vocational teachers after a new survey found that many teachers still suffer from a lack of career development opportunities despite a strong desire for growth. 
The survey, conducted by the state-run Educator magazine and various Chinese education research institutes, has found that "insufficient attention is being paid to the improvement of teachers' academic qualifications and professional development," especially for younger teachers.  
The survey of vocational teachers nationwide, including those working in universities, junior colleges, and secondary schools, was conducted online from April to July, with 15,724 respondents. There are over 1.36 million vocational teachers in China.  
According to the survey's report, 75.8% of respondents have not led or participated in educational reform projects at the city level or higher, while 43.6% have not published any papers.
Meanwhile, 88% have never acquired a national patent. In China, securing such patents is helpful for getting promoted. 
"There is still significant room for improvement in the research and teaching capabilities of vocational school teachers," the researchers wrote in their analysis. 
The findings stand in contrast to the high levels of motivation for career development and academic improvement, especially among teachers below the age of 40. Only 21% of respondents had a degree above the undergraduate level. 
The survey finds that younger teachers have a relatively weaker sense of purpose in their jobs, as well as a weaker commitment to their schools. As a result, the researchers suggest expanding the opportunities for vocational teachers to conduct pedagogical research and publish their work as the lack of career development opportunities may "affect the stability of the vocational teacher workforce." 
Vocational education in China starts after middle school. Longstanding negative perceptions about the quality of vocational education have increased competition for regular high school places and made the high school entrance exam a make-or-break one in many Chinese parents' eyes. 
Policymakers have tried to improve the reputation of the country's vocational education in recent years. Last year, the country specified for the first time in law that vocational education is of equal importance to general education. 
In April, China allocated 4.02 billion yuan ($551 billion) to improve the quality of faculty and infrastructure in the country's vocational education system. According to official figures, state investment in vocational education reached 1.8 trillion yuan from 2018 to 2022, with an average annual growth rate of 6.2%.
There are signs, however, that education authorities are shifting away from their recent focus on vocational education. In late August, the Ministry of Education announced that it would increase investment in building more regular high schools and developing schools that combine vocational education with regular high school study to better satisfy "people's desire for a good education." 
Editor: Vincent Chow. 
(Header image: A teacher at Kunming Railway Vocational Technical College in Kunming, Yunnan province, Oct. 20, 2022. VCG)