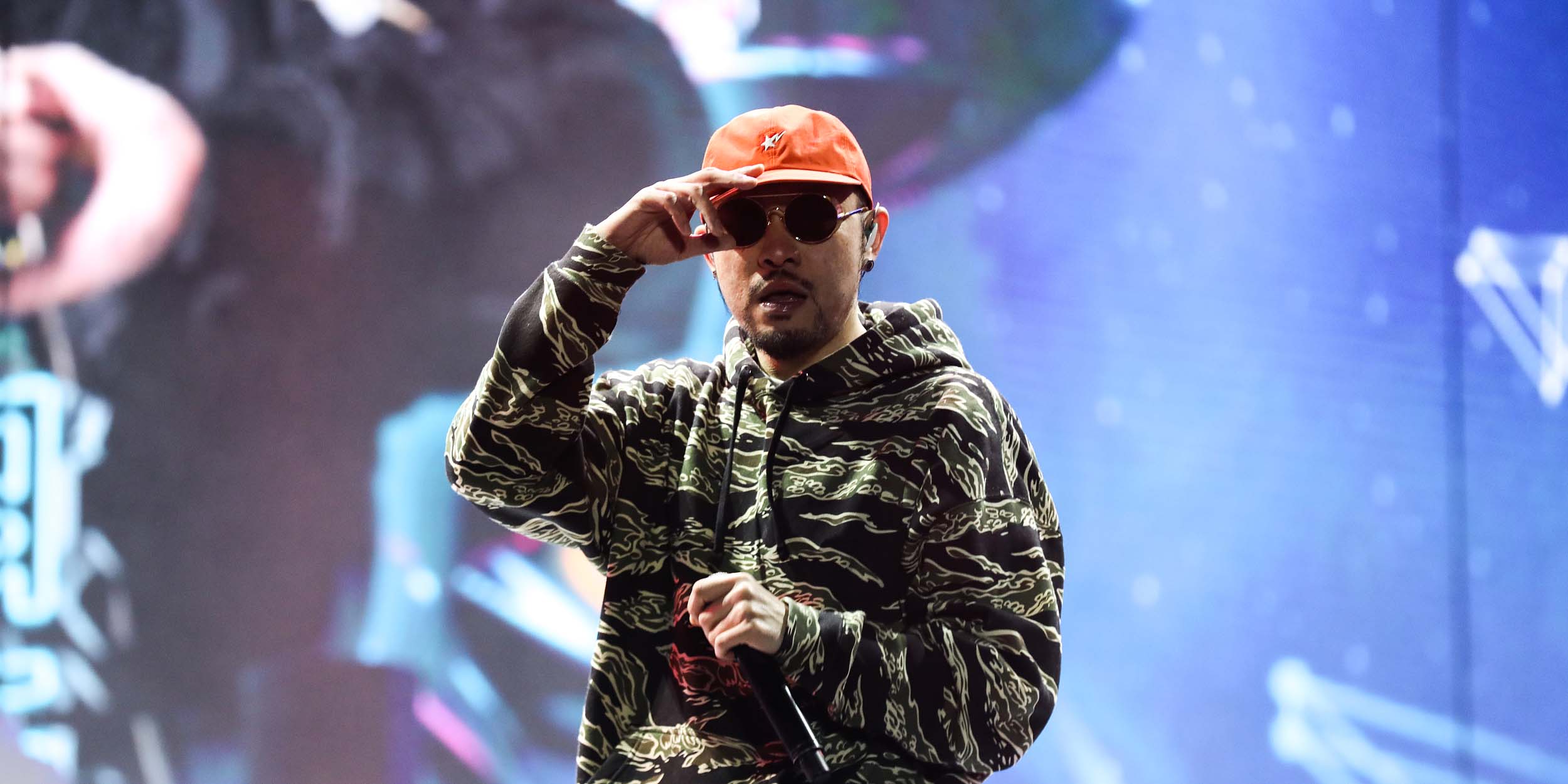 NEWS
Famous Taiwan Rapper Admits Plagiarizing Comic About Depression
The 2004 comic "Jumping Off a Building" depicts a suicidal woman witnessing the sad lives of her neighbors as she falls to her death. MC HotDog, a famous Taiwanese rapper, has just admitted using the storyline in his new song without authorization.
MC HotDog, a famous rapper in China, has admitted plagiarizing a popular graphic novelist's work about depression in his new song, "The Tenants Downstairs."  
The Taiwanese rapper, 45, apologized on microblogging platform Weibo on Tuesday for using the storyline of "Jumping Off a Building," a comic created by Taiwanese cartoonist Zhu Deyong.  
The comic, which depicts a woman witnessing her neighbors' everyday struggles after she leaps off her building, was a hit when it was published in 2004 and even made into an animation. 
The rapper said in his apology post that he was unaware of the story's origin when he penned his song and is now "actively negotiating" with Zhu to authorize the use of his story. The cartoonist has said he has no desire to do so, however. The song, released in late August, has since been taken down. 
Both the song and the comic feature characters jumping off a building and observing the struggles of their neighbors. The song has several lines resembling those in the comic, including a near identical line of "Those being observed by me are now observing me … and they now realize they are actually living decent lives" — the protagonists' final reflections on their ordeal.
MC Hotdog, real name Yao Zhongren, has gained fame in the Chinese mainland after participating in popular hip-hop television shows such as "The Rap of China." 
Zhu, meanwhile, is a hugely respected graphic novelist in the region, popular among comic fans growing up in the 1990s and 2000s. In an interview with domestic outlet Red Star News, Zhu said he felt disrespected after seeing the song released without his knowledge and felt "utterly humiliated" by the rapper's offer to share copyright for the song. 
"Many people have talked to me because they wanted to commercialize ('Jumping Off a Building'), but I'm not willing to do so," said Zhu. In a 2021 interview, he said that the comic was written when the suicide rate in Taiwan was high and was a comfort to many people.
Other Chinese musicians have been accused of plagiarizing literary works before. In July, well-known Chinese singer Dao Lang was accused of plagiarizing from the classic Chinese short story collection "Strange Tales from a Chinese Studio" in his hit song "The Rakshasa Kingdom." 
Editor: Vincent Chow. 
(Header image: MC HotDog during a performance in Zhengzhou, Henan province, Dec. 8, 2019. VCG)