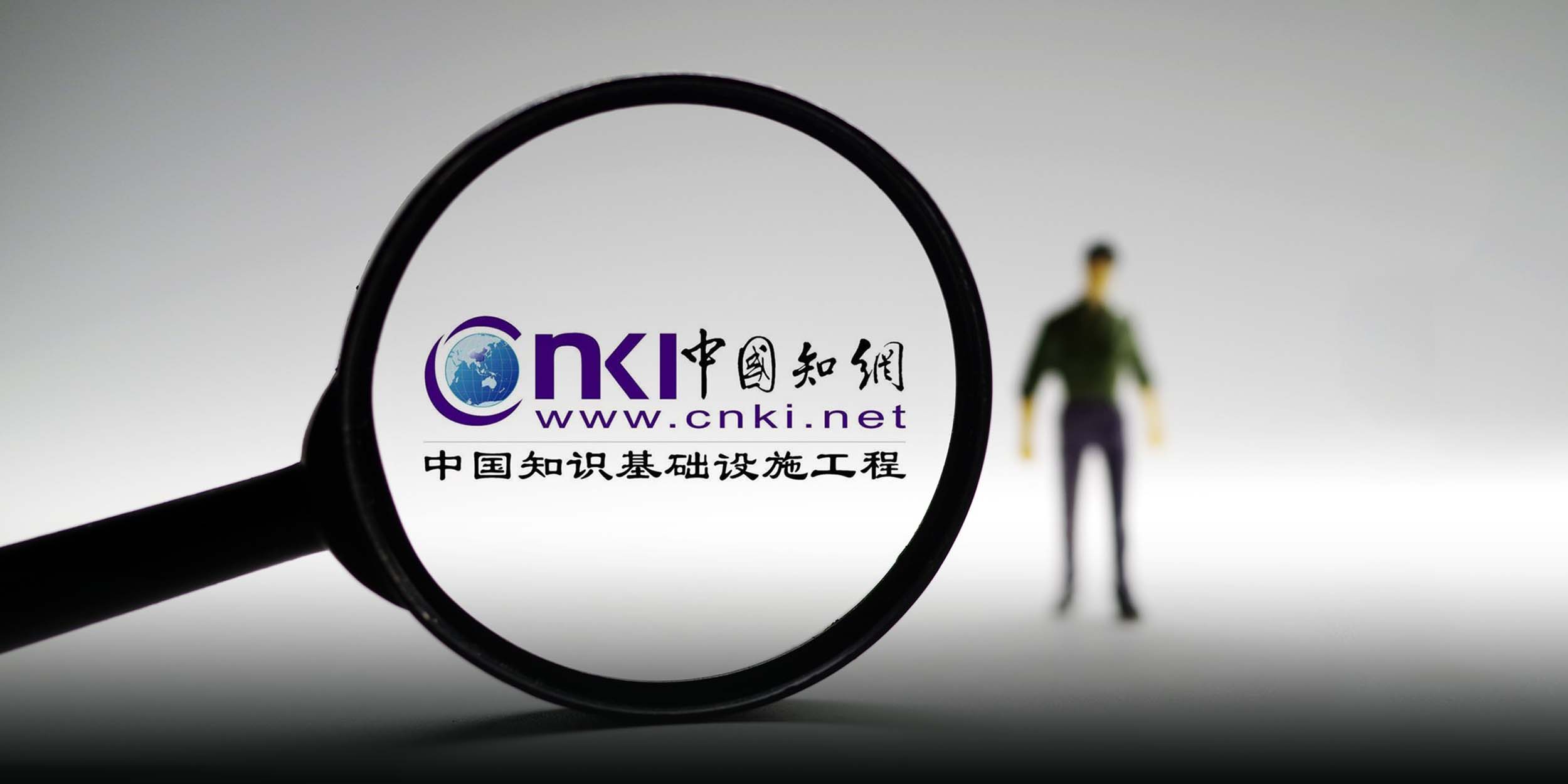 NEWS
China's Controversial Academic Database Fined $6.8 Million for Illegal Data Collection
A yearlong investigation by China's internet watchdog has concluded that CNKI illegally collected users' personal information.
China's largest academic research database, China National Knowledge Infrastructure, or CNKI, has been handed another huge fine by regulators — this time for mishandling personal information. 
On Wednesday, China's internet watchdog, the Cyberspace Administration of China, announced a fine of 50 million yuan ($6.8 million) following a yearlong investigation that found CNKI had illegally collected users' personal information through 14 mobile applications. 
The apps, including CNKI and CNKI Reading, failed to disclose how they would collect and use the personal information. They also did not promptly delete users' accounts when asked to do so. 
In a statement released 12 minutes after the fine was announced, CNKI said it will "sincerely accept and resolutely obey" the punishment.
Widely known as Zhiwang in China, CNKI was established in 1999 as a government-supported project affiliated with Tsinghua University. The database has courted controversy in recent years over its monopolistic practices, including a high-profile run-in with a retired academic over the rights to his work. 
In December last year, the country's market regulator handed down a 1.75 billion yuan fine on the academic database for "abusing its market dominance."  
Chen Jihong, a partner of Zhong Lun Law Firm specializing in cybersecurity and data protection, told Sixth Tone that the fine is the maximum allowed under China's Personal Information Protection Law.  
CNKI holds "a substantial amount of personal information and sensitive data" pertaining to key sectors such as national defense, telecommunications, and transportation, the CAC said when they initiated a cybersecurity review into CNKI in June 2022.   
Authorities introduced the cybersecurity review system in 2020 to "safeguard national security" and have since launched reviews into several major companies, including ride-hailing giant Didi and U.S. chip firm Micron. 
Chen noted that the cybersecurity review and Wednesday's fine on CNKI under the Personal Information Protection Law are actually two different legal procedures, handled by two different offices. 
It is unclear what the findings of the cybersecurity review into CNKI are, Chen said. "The results of the cybersecurity review can remain undisclosed due to national security concerns," said Chen.   
Editor: Vincent Chow. 
(Header image: VCG)