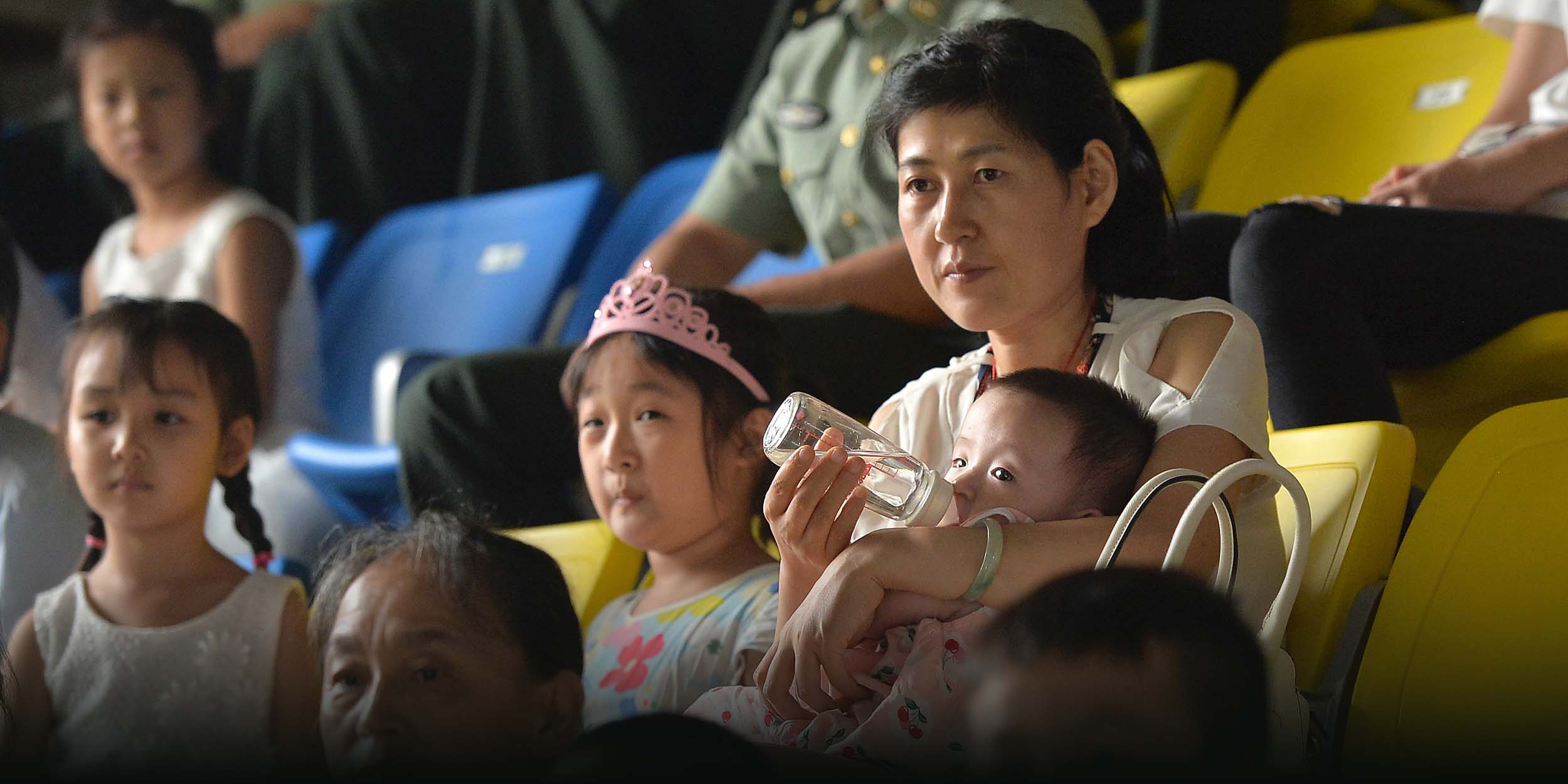 NEWS
China Updates Rules, Military Personnel Can Now Have Three Kids
The new regulations encourage military personnel to marry and raise children at "suitable ages" and introduce holidays dedicated to child care. They also offer benefits related to marriage and child-rearing.
As part of its continuing efforts to address demographic challenges, China has updated its family planning guidelines, which will now permit military personnel to have up to three children, the state-run Xinhua News Agency reported Thursday. 
This revised guideline aligns with the national Population and Family Planning Law's 2021 amendment, which ushered in the three-child policy. And until now, only service personnel meeting certain requirements could have a second child.
The new regulations promote marriage and child-rearing "at an appropriate age" for military personnel, and introduce additional holidays dedicated to child care. While the full text is still pending release, these rules, effective from Sep. 10, comprise 33 provisions detailing the rights and benefits for military members regarding marriage, childbirth, and caring for newborns.
China's military has 2 million active personnel. Previously, service members faced certain restrictions around marriage and starting families, but in 2021, authorities revised the minimum marriage age to 22 for men and 20 for women, aligning it with the rest of the population.
An online community for military wives surveyed over 4,000 military spouses in 2018, finding that 57% have just one child, while over 60% were hesitant or uninterested in having a second child. 
In recent months, central and local governments have increased efforts to boost the birthrate, introducing a range of measures from enhanced parental leave to housing incentives. Cities including Zhengzhou, Shenzhen, and Hangzhou have also implemented subsidies of between 15,000 and 20,000 yuan ($2,000-$2,700) specifically for families with three children.
Editor: Apurva. 
(Header image: Families of soldiers watch a show in Chengdu, Sichuan province, July 31, 2018. Wang Qin/Chengdu Business Daily/VCG)