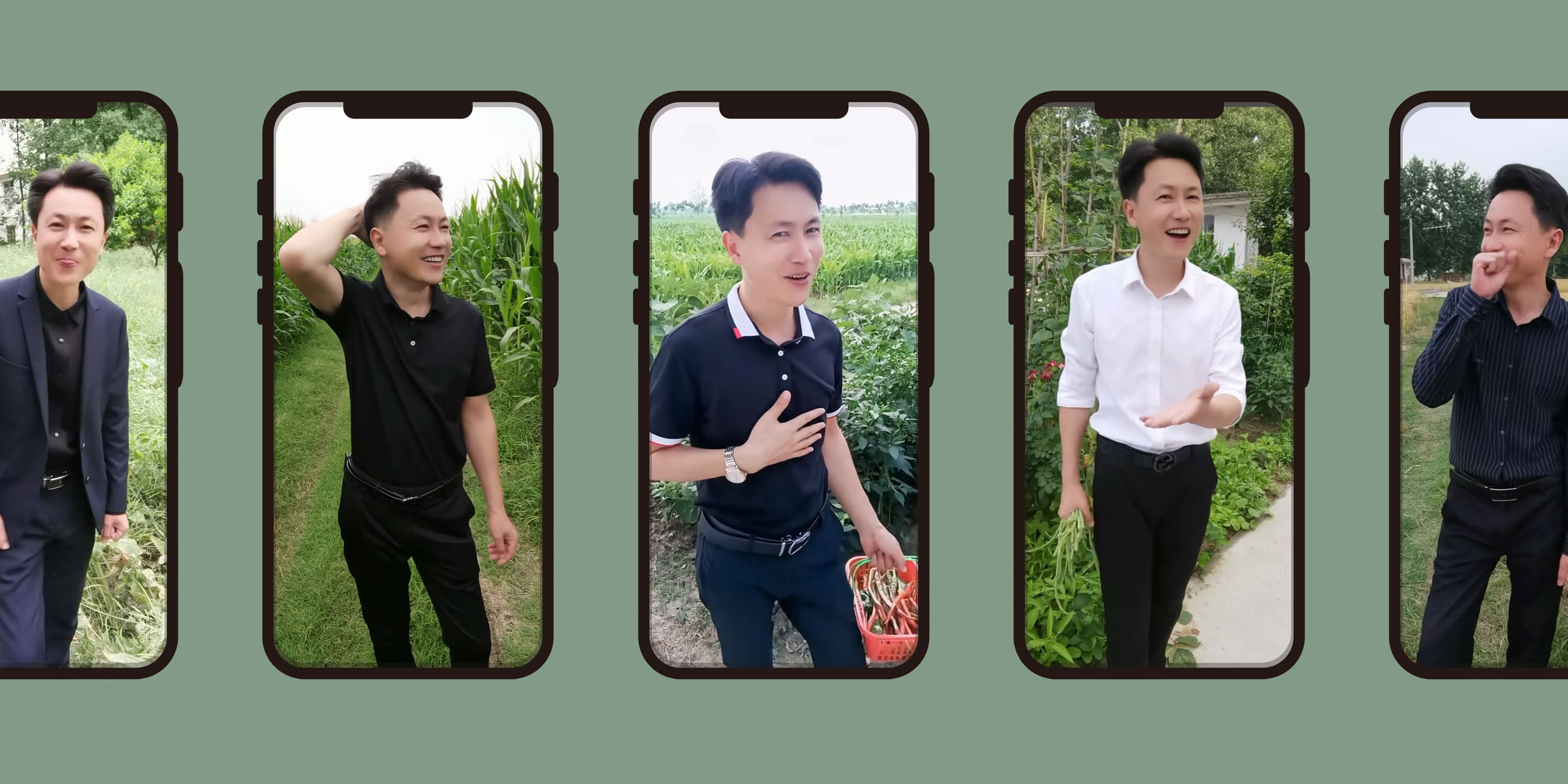 NEWS
Popular Influencer's Disappearance Sheds Light on Elderly Fans
Xiucai had millions of adoring fans watching his Douyin videos, many of whom were middle-aged and elderly. Then, he disappeared.
The shutting down of an influencer popular among the elderly has sparked calls from a leading scholar for society to pay more attention to the emotional needs of the aged.
Xiucai, which means scholar in Chinese, had accumulated over 12 million fans and over 200 million likes on Douyin before his account was inexplicably closed down on Sept. 2. 
The influencer typically posted videos of himself going about his daily life and lip-syncing to old love songs. 
According to local media reports, over 70% of his followers were women, and over 72% were aged above 40. 
Xiucai's profile page now states that the account "has been blocked for having violated related regulations." Domestic media has reported that tax authorities in Xiucai's home city of Bozhou in the eastern Anhui province are investigating the influencer's tax affairs. 
The influencer had been a viral sensation all summer, with the devotion of his fans often grabbing headlines. In May, a 72-year-old female fan reportedly took a train from the northeastern Jilin province to Bozhou, traveling 1,700 kilometers to meet Xiucai in person without informing her family. 
Another fanatical fan, aged 60, claimed to have gifted the influencer her entire pension of up to 520,000 yuan ($71,266), leading to her divorce.
In a "livestream battle" on Aug. 16 between Xiucai and another popular elderly influencer Yixiaoqingcheng, where they competed for tips, over 20 million viewers joined the three-hour livestream. 
Although it has not been revealed how much each influencer made in their livestream, Sixth Tone saw several viewers giving tips of more than 2,000 yuan during the livestream.
Nicknamed "the queen of the elderly," Yixiaoqingcheng's Douyin account has not been updated since Aug. 21, although it has not been deleted. According to reports, 80% of her fans are male and 42.13% of them are aged above 50.
Zhou Runan, an associate professor at Sun Yat-sen University, told domestic media that the two influencers meet the idea of an "ideal partner" among their elderly fans. 
In screenshots of Xiucai's now unavailable videos, many fans had left comments recording their daily lives and messages of affection for the influencer. 
"Good night, brother Xiucai. Today's so hot. I watched your livestream at home. I brought my granddaughters who are on their summer vacation to my daughter's home via high-speed railway. I like to watch your livestreaming now and then. When will you livestream again? Take me home, brother," read one comment.
Zhou has called for young people to pay more attention to the emotional needs of their parents, and to help them become more media literate. Online, the reaction to Xiucai's fanbase has often been negative, with some criticizing their parents for grieving the removal of his account.
This is not the first time online influencers targeting the elderly have been subject to scrutiny. In 2020, several accounts impersonating famous actor Jin Dong were clamped down on after successfully tricking fans into believing they were interacting with the actor himself. 
Douyin is the most popular social media platform among the elderly in China, according to two separate reports by business intelligence firm QuestMobile published in 2021: senior users aged above 41 account for over 36.3% of users.
Editor: Vincent Chow.
(Header image: Screenshots of Xiucai's videos. From Bilibili)