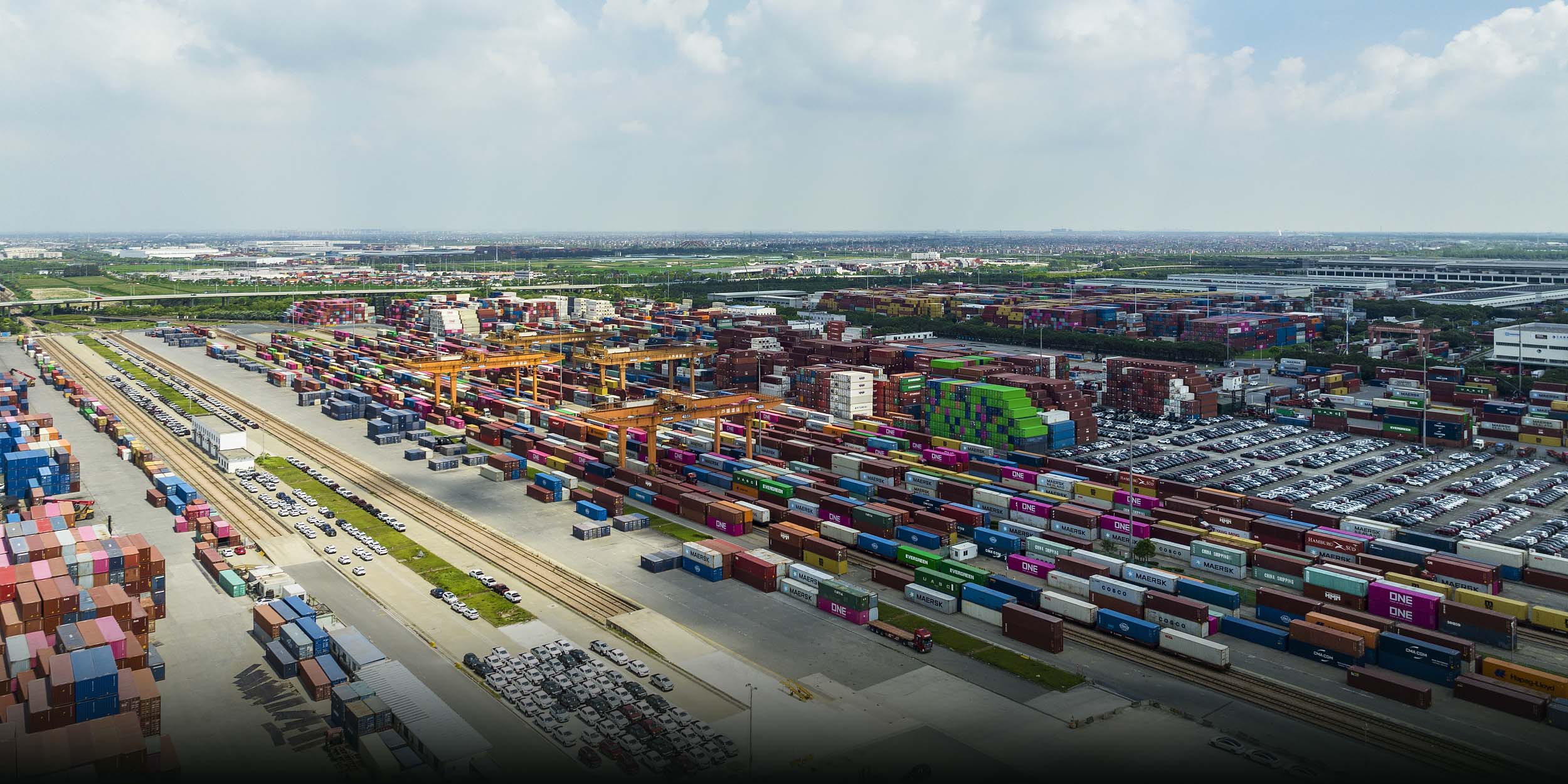 NEWS
Shanghai FTZ at 10: Businesses Eye Enhanced Policies for Growth
Having benefited from modern facilities and innovation, enterprises believe more support would help elevate the FTZ's stature and solidify its role as a business epicenter.
SHANGHAI — As the Shanghai Pilot Free Trade Zone turns 10 this month, industry leaders operating within the area are actively seeking enhanced policy support to amplify their growth trajectories. 
While many enterprises say they've already benefited from the state-of-the-art facilities and innovative operations, they assert that such support would not only sustain the momentum garnered over the decade but also position the zone to seize greater opportunities in global trade and industry, reinforcing its reputation as an epicenter of business excellence.
Inaugurated in 2013, the FTZ spans seven distinct regions within Shanghai and holds the distinction of being the first of its kind in China. Over the years, it has gained renown for pioneering the "negative list" system, which provides foreign investors with heightened flexibility, streamlining their ventures in the region. 
China has subsequently developed 21 additional FTZs and introduced the Hainan Free Trade Port, all of which serve as testing grounds for the country's economic reform programs that include increased foreign investments. By providing financial incentives and simplifying administrative processes, they aim to stimulate trade and foster a business-friendly environment.
Over the last decade, China's FTZs have implemented 278 institutional policy innovations in investment, trade, finance, and supervision, among other aspects. While these zones occupy less than 0.4% of the country's area, they've handled over a sixth of both imports and exports and a significant portion of total foreign investments. 
In June, China's State Council directed some leading FTZs, including Shanghai, to test new economic and trade guidelines aimed at matching international standards and open trading practices. 
Jin Jian, the general manager of a subsidiary within the Shanghai International Port Group, said, "Our significant achievements stem directly from the innovative and favorable policies established in the zone." 
This subsidiary manages the fourth-phase project of Yangshan Port located in Lingang, which is within the FTZ. Jin added that the port's capacity will surpass 6.6 million twenty-foot equivalent units. This makes it the world's largest and most automated port, requiring only a third of the workforce a conventional port would need.
Keen to benefit from the favorable trade policies in the FTZ, OBiO, a top gene and cell therapy firm from Shanghai, inaugurated a manufacturing facility in Lingang this April. Representing an investment of 1.5 billion yuan ($200 million) and spanning 830,000 square feet, this facility stands as the world's second-largest gene therapy factory.
The company called for more robust support, especially in reducing the review time for pharmaceutical product imports and exports. Jia Guodong, the company's CEO, said, "While we appreciate the policies in the zone, there's room for more." He underscored the importance of these policies in maintaining a competitive advantage and more effectively meeting customer needs.
Aplos, a machinery manufacturer specializing in direct-drive technology, anticipates a threefold increase in sales, from 30 million yuan in 2022 to a projected 100 million yuan in 2024, driven by innovations in its cutting machines. 
Luo Chao, the company's general manager, credits the FTZ's robust industrial ecosystem, comprehensive services, and the support in funding and talent they've received since moving to Lingang in 2021. 
Editor: Apurva. 
(Header image: Containers at the Luchao Port, Lingang New City, Shanghai, July 21, 2022. VCG)