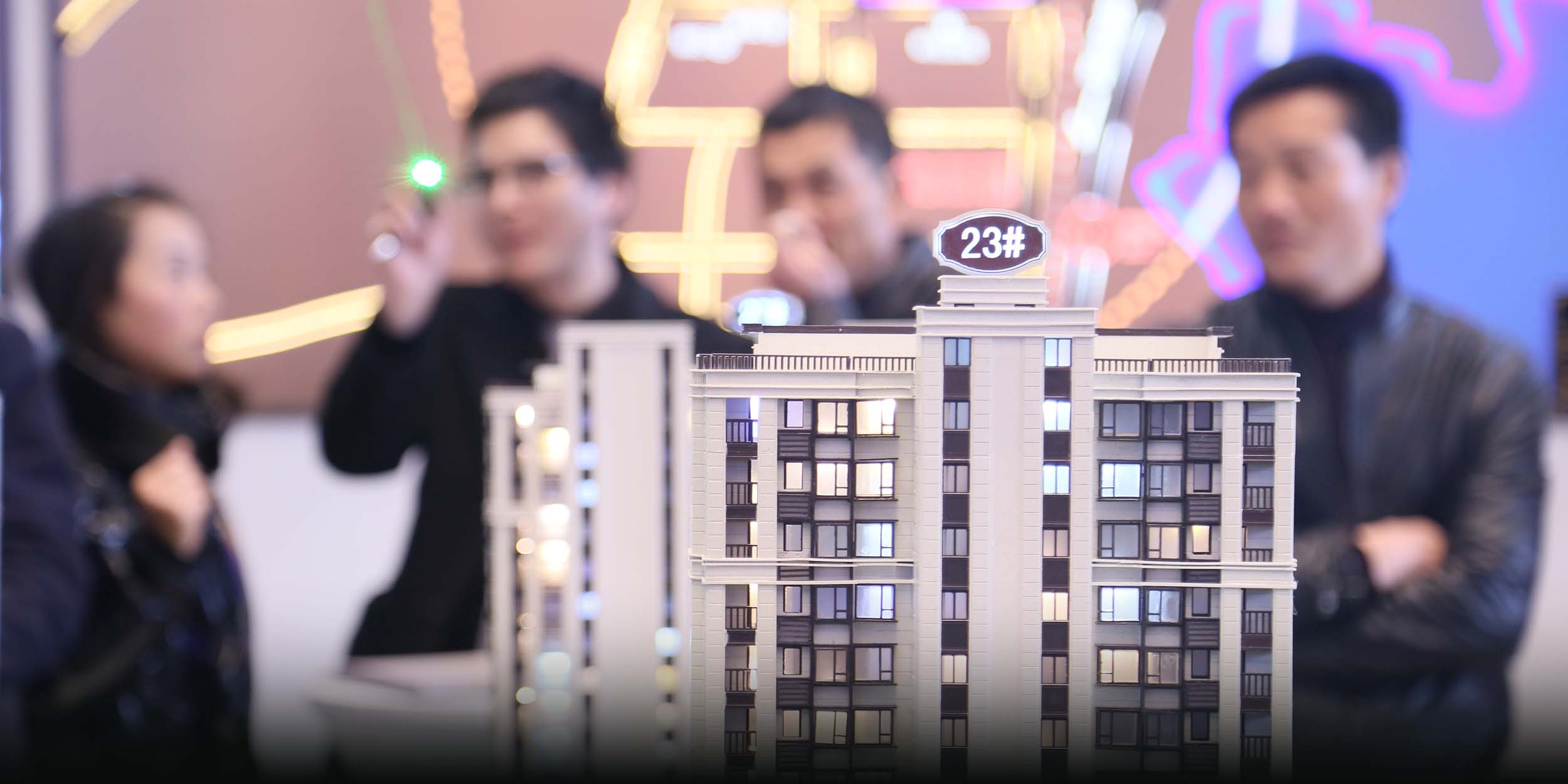 NEWS
The Creative Ways China's Homes Are Being Sold
With China looking to kickstart its real estate industry once again, here are some of the creative ways that properties are being sold across the country.
From solid gold to actual jobs, housing developers in China have been adopting creative marketing strategies in recent years as the real estate market has struggled.
This year, as the authorities have rolled out the biggest stimulus for the housing market in years across the country, such practices are once again emerging as "golden September and silver October" is underway, the traditional peak season for property sales. 
Here are some of the latest creative measures and marketing gimmicks that have captured public attention in the past month.
Wives on the house?
A Tianjin-based subsidiary of major Chinese property developer Wanda Group was fined 30,000 yuan ($4,117) on Sept. 4 for advertising that clients may "receive a free wife" when they buy a property. 
According to China's corporate credit database, the company first posted a video with the illegal advertising on Douyin, the Chinese version of TikTok, in October last year, apparently claiming that consumers could get a wife as a bonus with home purchases. 
The domestic outlet China Women's News called the behavior "objectification of women," describing the video as "both immoral and illegal."
In another case last year, a local developer in the southern Guangxi Zhuang Autonomous Region came under fire for a similar advertising slogan. They claimed the meaning of the slogan was "buy a house to give to your wife," not "buy a house and get a wife." 
Flights and cleaning
Harbin, capital of the northeastern Heilongjiang province, has introduced several promotional measures targeting prospective buyers from the major city of Nanjing in the eastern Jiangsu province. These include free home furnishing and cleaning services, a two-year property fee exemption, and even free round-trip flight tickets.
The local housing authority said it would build a promotional platform targeting homebuyers from outside the province in the next three years, domestic media outlet Yicai reported.
Free flight tickets with home purchases are not new. In 2014, a developer in the central Hubei province also provided free flights to locals who had jobs outside the province.
Farmers welcome
On Sept. 8, the provincial government in the northeastern agricultural hub of Jilin province announced a 100 million yuan fund to help farmers buy properties in urban areas. The move coincided with a slew of other measures aiming to stimulate property sales in the region, such as the lowering of down payment amounts. 
It is not the first time farmers have been targeted by officials. Yicai reported that more than 20 cities and counties across the country rolled out similar incentives for farmers last year, while a developer in the central Henan province, known as the "granary of China," permitted buyers to use wheat as a down payment for houses.  
Buy one, get one free
On Sept. 9, domestic media reported that a housing complex in Shenzhen's Longhua District was offering prospective buyers a free smaller property in the city's less-developed Dapeng New District as a gift.
Buyers were also reportedly offered a second property in the nearby city of Dongguan with down payments of up to 20% exempted. The developer has denied that these were official promotions, however, citing misunderstandings by certain agents and clients.
The housing complex in question has a total of 251 residential units priced between 7 and 10 million yuan. Only 30 units have been sold since they were put on sale last December, according to domestic media reports.
Editor: Vincent Chow. 
(Header image: VCG)