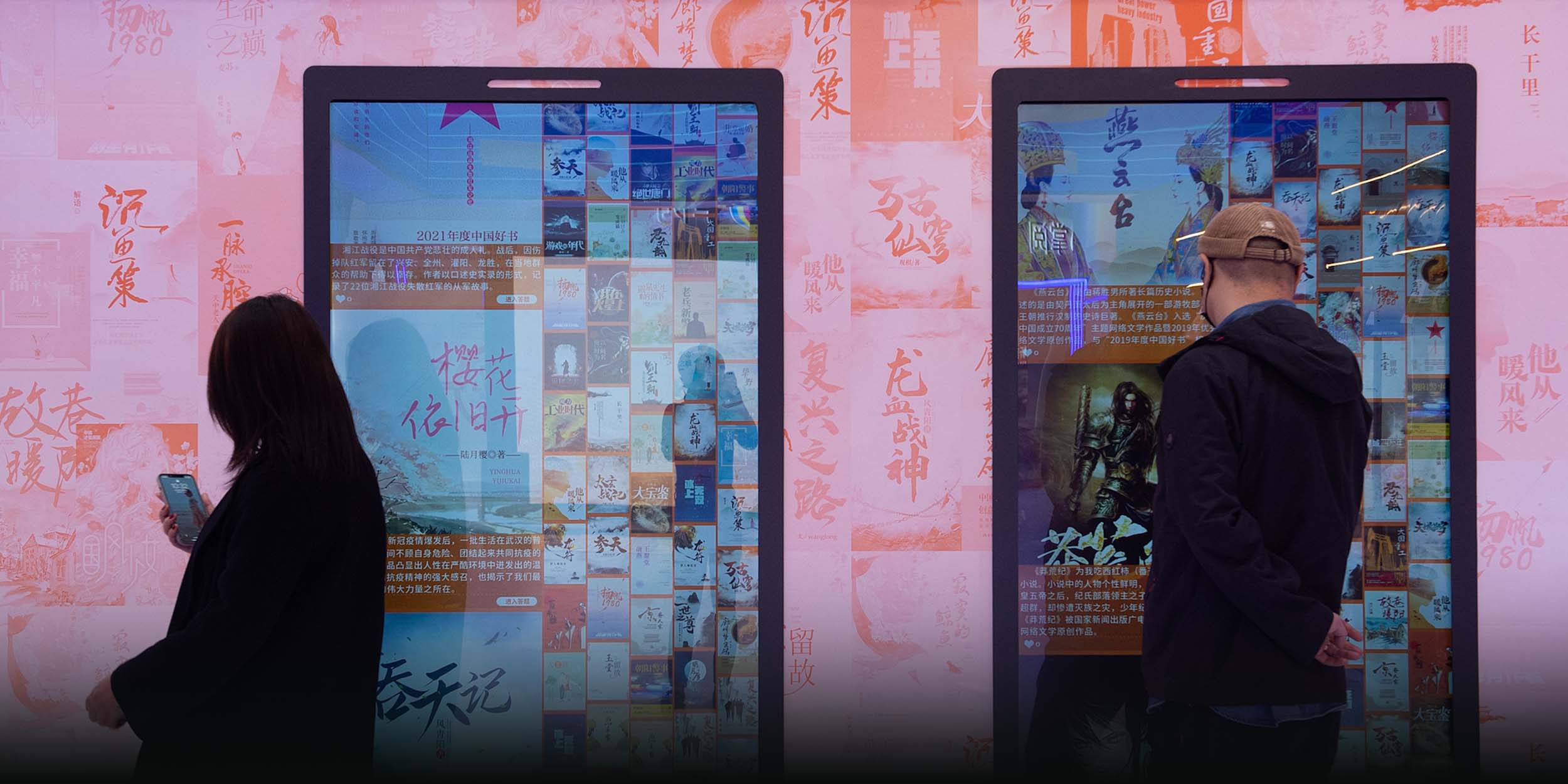 NEWS
China's Web Literature Popularity Continues to Grow Overseas
Industry representatives are starting to compare Chinese online literature with Hollywood films and K-dramas in terms of global reach.
China's booming online literature industry is making an increasing impact overseas — with some even claiming that it is on a par with U.S. and Korean films and TV shows.
The market for China's online literature overseas exceeded 3 billion yuan ($412 million) in 2022, according to an annual industry report released on Wednesday at the 13th China Digital Publishing Expo in Dunhuang, in the northwestern Gansu province.
By the end of 2022, more than 16,000 Chinese online works of literature had been exported abroad, including over 6,400 physical book authorizations and over 9,600 translated online works.
Overseas readers of Chinese web novels exceeded 150 million in 2022, mainly Generation Z born between 1996 and 2010. The authors of web novels are also young, mainly born after 1990.
Among 15 major categories, urban, western and eastern fantasy, gaming, and science fiction emerged as the five most popular genres among overseas readers.
In June, Wang Xiang, a member of the online literature committee at the China Writers Association, told domestic media that Chinese web novels are often similar to Hollywood movies in terms of their storytelling methods and focus on superhuman abilities.
"Chinese online literature has become a global cultural hub on par with Hollywood movies and American TV series in terms of its reach and influence among the worldwide audience," said Wang.
Other industry representatives have also compared the industry with Japanese anime and South Korean TV dramas in terms of global influence. China's government has previously called for online literature publishers to "to tell China's story on the global stage, and to showcase the new face of China."
Last year, 16 Chinese online works of literature were included in the British Library's Chinese collection for the first time, all of which were first published on digital reading platform Qidian.
Qidian's international version, WebNovel, is one of the biggest reading platforms for Chinese online literature, along with WuxiaWorld, launched in 2014.
WebNovel and WuxiaWorld attracted over 19.3 million and 5.8 million visits in August alone, respectively, according to data from website traffic analysis site Similarweb.
According to data released by the Chinese Academy of Social Sciences in April, the revenue of the domestic online literature market reached 38.93 billion yuan in 2022, a year-on-year growth of 8.8%.
(Header image: VCG)