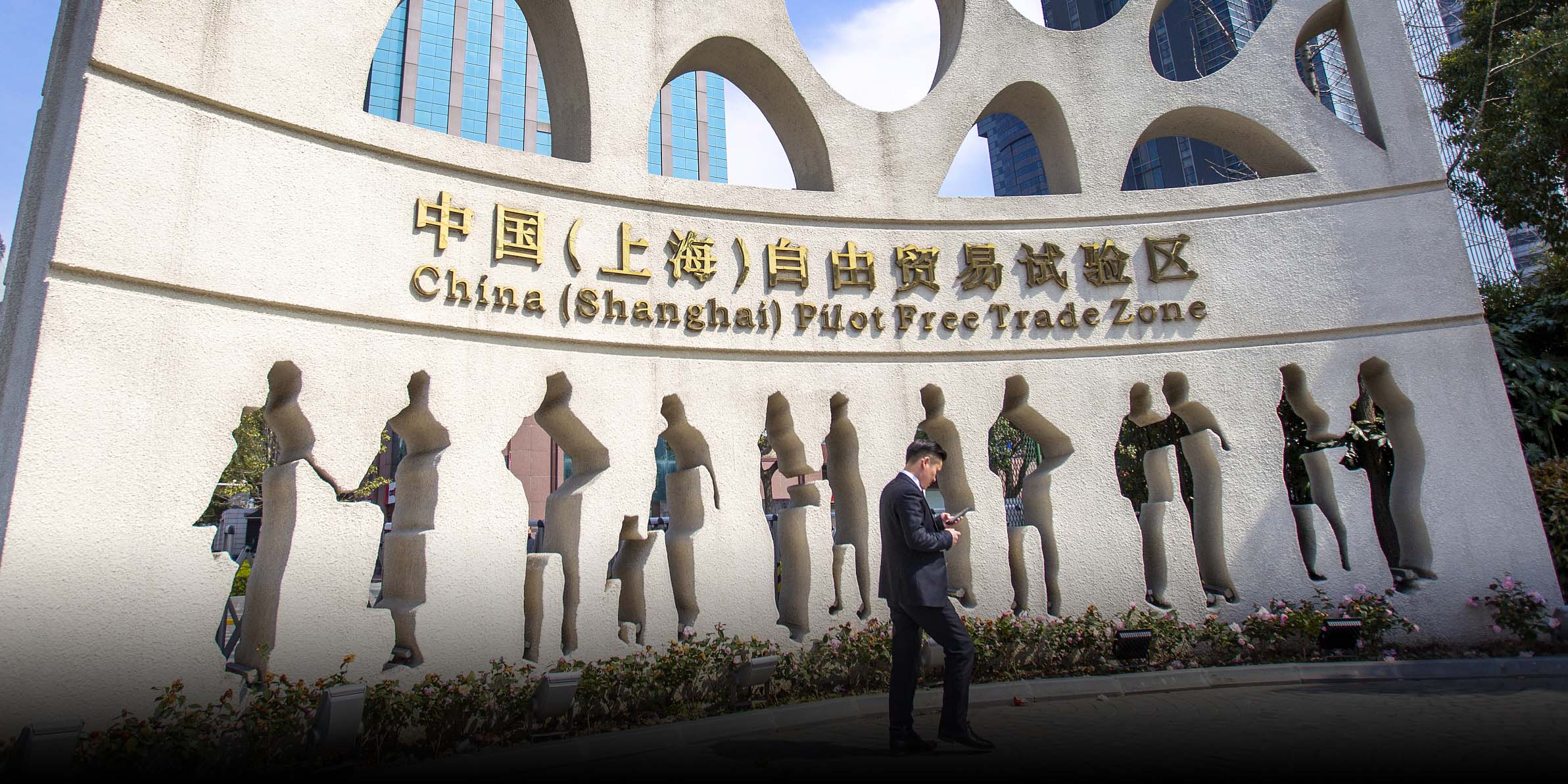 MULTIMEDIA
Shrinking Negative List Marks Shanghai FTZ's Decade of Progress
From its 2013 inception with 190 items spanning sectors like cotton, tea, Chinese herbs, and salt, the Shanghai Free Trade Zone's negative list has now narrowed to just 27.
A decade after emerging as China's pioneering venture into free trade zones, the Shanghai FTZ stands as more than just an economic landmark: It has served as a dynamic laboratory, testing economic and social reforms that would eventually shape the country's broader strategy.
With its vast expansion from a mere 29 square kilometers to over 240 square kilometers now, the Shanghai FTZ, which turns 10 on Sept. 29, isn't just about size but innovation. It serves as a cornerstone of policy experimentation, particularly in realms like financial sector liberalization, trade facilitation, and customs procedures. China now boasts 21 such free trade zones and a free trade port in Hainan.
Central to its transformative journey is the "negative list" — a roster of industries where foreign investment was either limited or entirely prohibited. Starting with 190 items in 2013, including sectors like cotton, tea, Chinese herbs, and salt, the FTZ set its initial boundaries. But over the years, this list has been dramatically pared down, eliminating restrictions in the manufacturing sector while also opening up the service sector.
Today, the negative list comprises a mere 27 items.
To further illustrate the FTZ's approach to foreign investments, Sixth Tone analyzed the evolution of the negative list over the years.
(Header image: VCG)