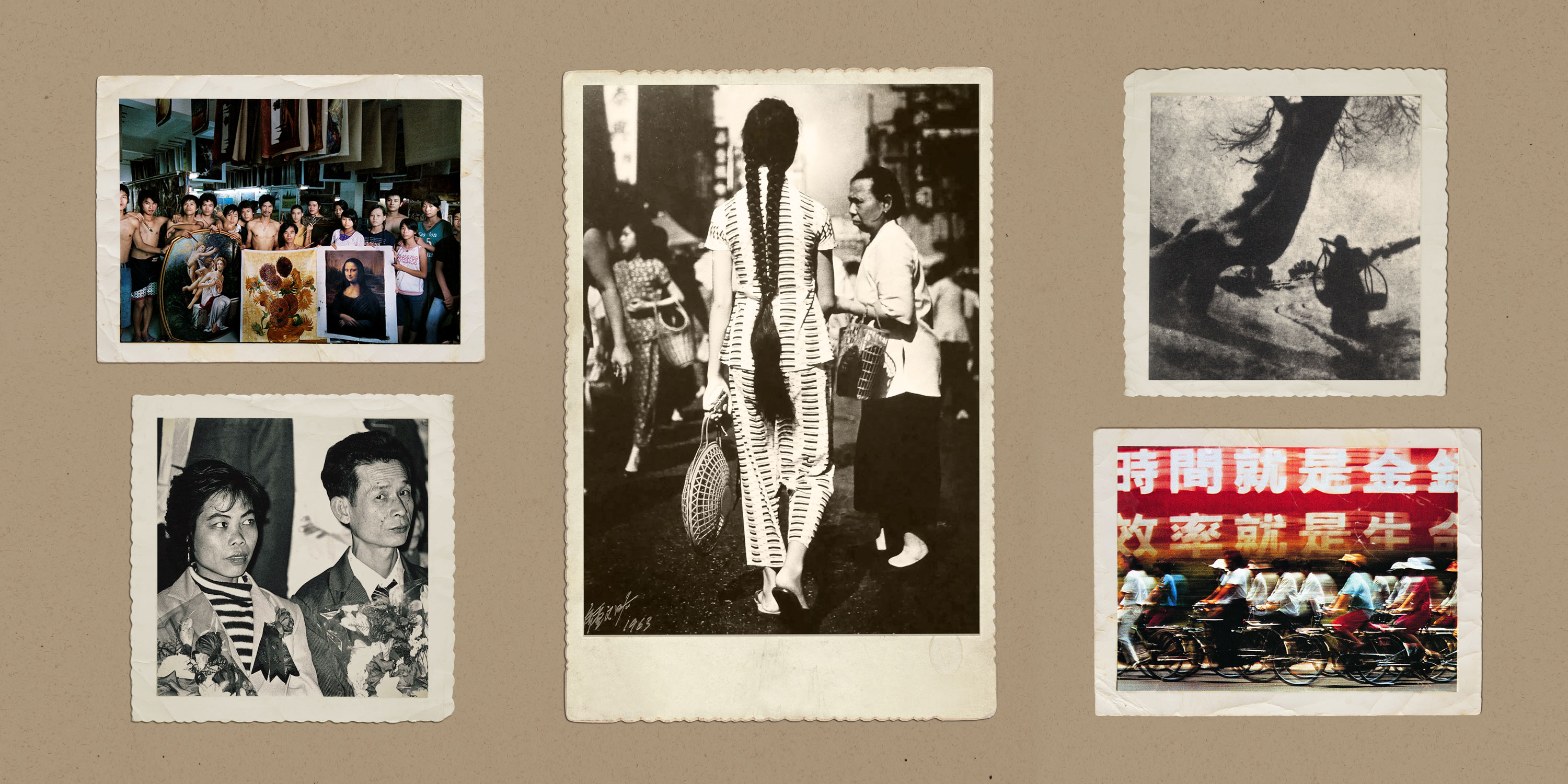 MULTIMEDIA
Snapshots of a Nation: How Guangdong Pioneered Chinese Photography
Spanning two centuries, "History of Photography in Guangdong: 1844-2020" delves into the history of Chinese photography. The book chronicles its journey from early daguerreotypes to the prominence of digital imagery in modern times.
Armed with a daguerreotype camera, Jules Itier landed in Guangdong in 1844, intent on documenting a defining moment in China's trade evolution — the conclusion of the Treaty of Whampoa. But beyond this moment in trade history, his lens unveiled a deeper story. 
His images, portraying the life and landscapes of the Qing dynasty (1644-1912), unintentionally introduced the art of photography to China. Now, two centuries on, they are hailed as the nation's earliest preserved photographs.
Itier's voyage marks the opening chapter of "History of Photography in Guangdong: 1844-2020," published in late August. The book offers a deep dive into the evolution of photography in southern China's Guangdong province. 
As the Qing Dynasty, faced the challenges of war and evolving trade dynamics, Guangdong emerged as the pioneering heartland of photography in China. Local enthusiasts soon began mastering the craft and establishing photo studios. 
Soon, Guangdong became synonymous with the nascent art. Beyond capturing personal portraits and family moments, these early photographers chronicled architecture, documented the region's rich folk culture, and contributed to newspapers.
Beginning with Itier's seminal work, the book spans the depth and breadth of Guangdong's rich photographic tapestry through 242 carefully curated photographs: From its roots in traditional society, through its role as a revolutionary epicenter, to the rise of socialism after the founding of the People's Republic of China, and into the multifaceted narratives of the "reform and opening-up" era. 
Culminating in the contemporary shifts of social photography in the mobile internet age, each image is deeply rooted in Guangdong, either taken within its confines, by Cantonese photographers, or exuding the spirit of Cantonese culture.
"What originally began as a Western craft, continuously recorded and catalyzed societal progress," says Yang Lili, the executive editor of the book and an associate professor at Shenzhen University. "Photography transformed from a private affair to a public one, from mere mementos to documentation, eventually merging into the torrent of grand historical currents." 
Contributions: Wu Dong; editor: Apurva. 
(Header and In-text images: All the images are courtesy of Guangdong Photographers Association, unless otherwise noted.)