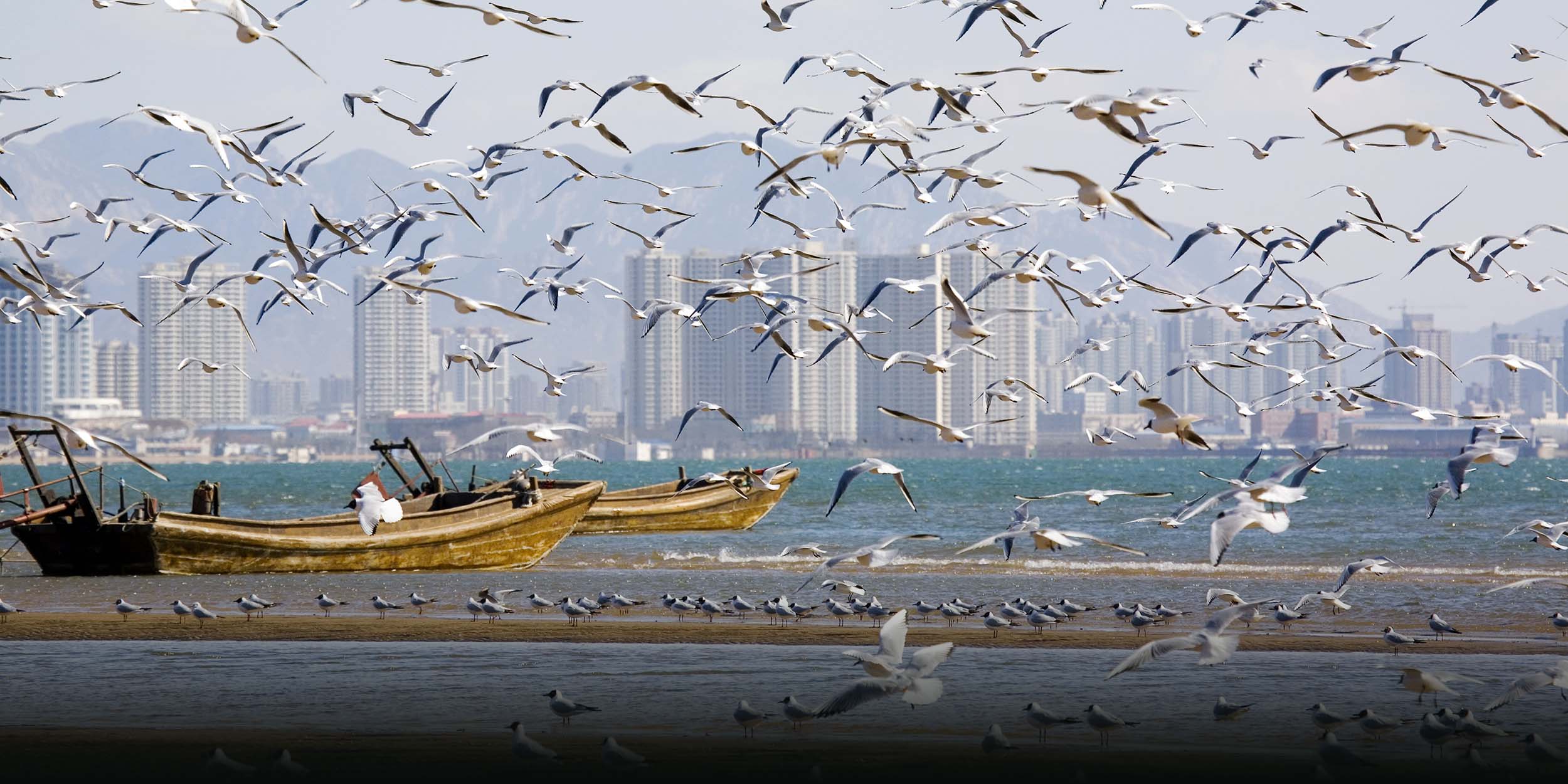 NEWS
Migratory Birds Protection in Spotlight at World Coastal Forum
Land reclamation, invasive species, and loss of natural habitats pose challenges for migratory birds, including in China, a vital sanctuary for millions of birds during migration season.
Migratory birds are under threat worldwide as a result of human activity, a problem that requires global cooperation, according to the World Coastal Forum that concluded Wednesday.  
The inaugural forum, hosted by the National Forestry and Grassland Administration, Ministry of Natural Resources, and the Jiangsu provincial government, was held in the coastal city of Yancheng in the eastern Jiangsu province.
Almost 1,000 participants from 34 countries participated in three days of discussions about the best ways to balance wetland conservation and economic development.
Boasting a coastline of 582 km and 769,600 hectares of wetlands, Yancheng is a vital sanctuary for millions of migratory birds along the East Asian-Australasian Flyway route, extending from northern Russia and North America to the southern limits of Australia and New Zealand.
According to the latest data compiled by international bird protection organization Birdlife International, 1,409 bird species are considered threatened, or 12.8% of all extant bird species.
In 2019, the migratory bird sanctuaries along the coast of Yancheng were added to the UNESCO World Heritage List. The city is the first in China to be accredited as an international wetland city by the Ramsar Convention on Wetlands and also boast a World Heritage site.
Yang Hongyan, a shorebirds and coastal ecosystem researcher at Beijing Forestry University, praised local government efforts to conserve the wetlands in recent years.
"In the past, the local government focused on people's livelihoods and economic development, but once the heritage site was established, they immediately changed course," Yang told Sixth Tone.
On Monday, Nicola Crockford, the principal policy officer of the U.K. Royal Society for the Protection of Birds, presented the three main threats facing migratory birds across the world: land reclamation, invasive alien species, and the loss of natural habitats, including the impact of rising sea levels as a result of climate change.
Jennifer George, the chief executive of the secretariat at the East Asian-Australasian Flyway Partnership, emphasized the collective responsibility to protect migratory birds in a speech on Monday.
"One of the really important things about conservation is it has to go across provinces, and it has to go across borders," George told Sixth Tone. "We can't do that unless we build trusting relationships with each other."
A new global initiative was launched at the forum this year, with 21 international organizations participating in global efforts to better protect migratory birds.
The WCF has said it will produce a report on the state of coastal ecosystems around the world and a conservation toolkit by 2030.
(Header image: VCG)