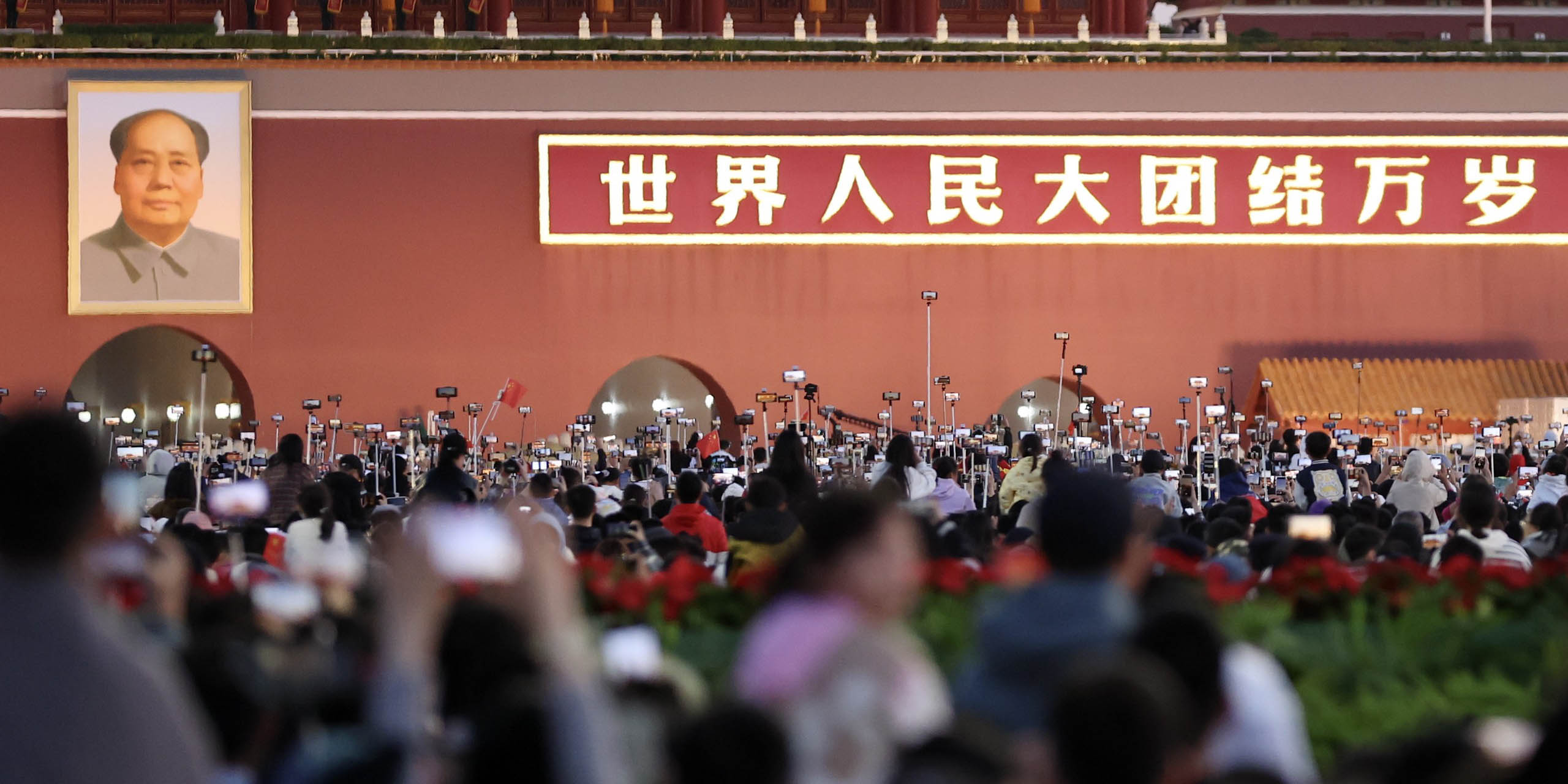 MULTIMEDIA
Double Delight: China's National Day Meets Mid-Autumn Festival
From Harbin to Shanghai, a photo collage illustrates the fusion of festivities across the country.
In a rare confluence of celebrations, the National Day holiday, marking the 74th anniversary of the founding of New China, and the Mid-Autumn Festival coincided this year, offering the country an extended eight-day holiday.
This serendipitous overlap has driven a significant uptick in travel and festive preparations. According to Xinhua News Agency, traffic volume surged by 37.38% compared to last year during the initial days, while cities nationwide have ramped up festivities, decorations, and activities to mark the dual occasion.
From Harbin's picturesque Songhua River Bridge in northeastern China to the dazzling 'Mid-Autumn Festival Supermoon' installation in Shanghai, landmarks and public spaces across the country have been transformed into hubs of cultural expression, attracting both locals and tourists alike.
Here are snapshots capturing the essence of this dual celebration across China.