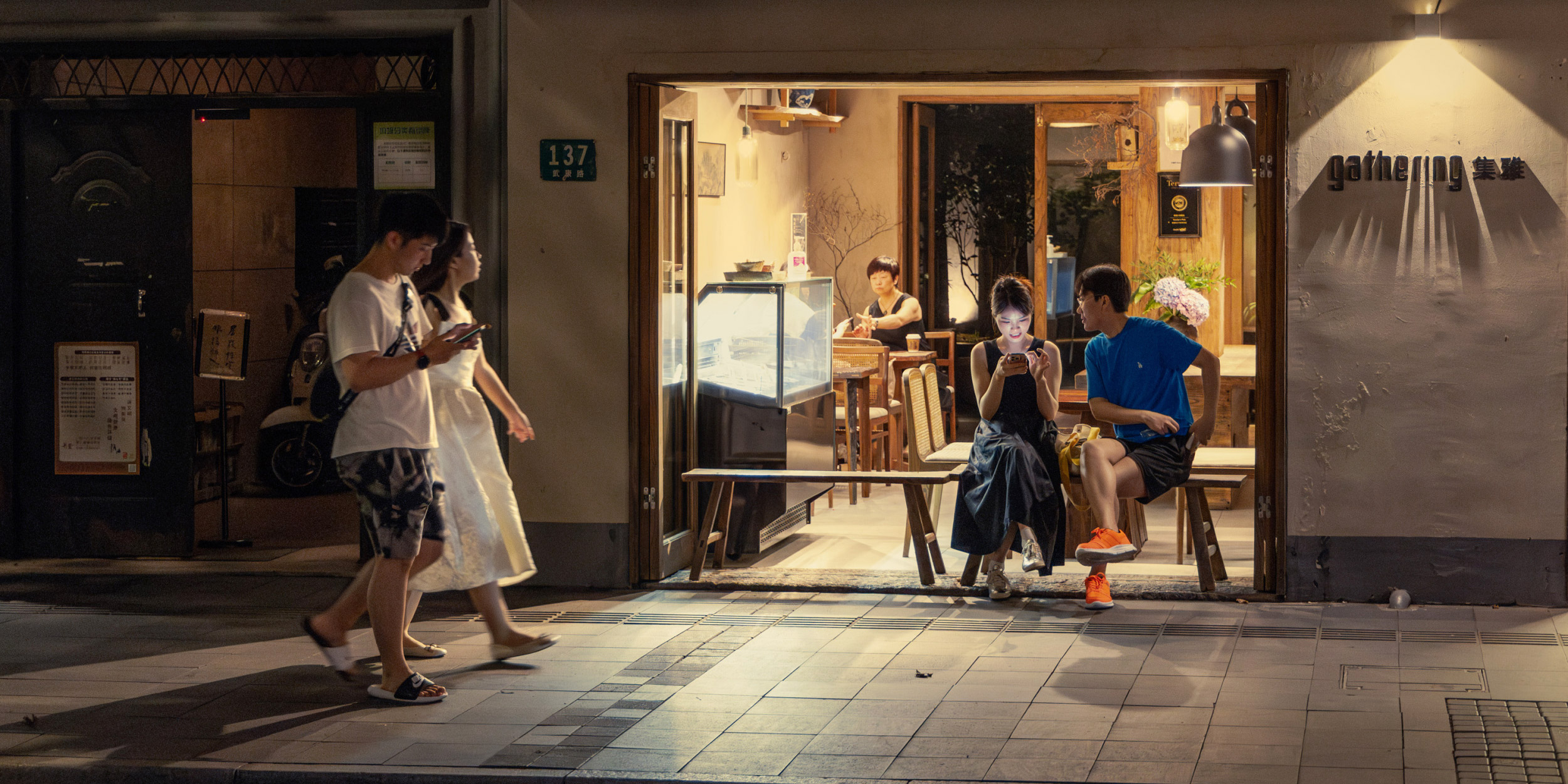 NEWS
Walking Around a City Is China's Golden Week Travel Trend
Some young Chinese are rejecting jam-packed holidays in favor of more leisurely strolls around town.
Forget "Special Forces Tourism," the travel fad where cash-strapped travelers bustle between tourist hotspots at breakneck speed — the new way of exploring urban China this Golden Week holiday is the "citywalk."
With both domestic and foreign travel at record highs during this extended eight-day holiday, some seeking more a more relaxing time are opting to roam around a city browsing shops, taking photos, and doing whatever they wish to, according to a set route or without one.
In contrast to conventional travel methods popular among Chinese travelers, which typically sees them "checking-in" at notable tourist hotspots, the "citywalk" has as its goal the immersion into a local culture and lifestyle rather than hitting certain "must-see" spots.
The emerging urban travel trend reflects the growing appetite among some young Chinese for authentic local experiences, which has extended to exploring parks and even wet markets.
On social media, posts about "citywalks" have proliferated since the beginning of the holiday, including among influencers and celebrities. Part of the appeal is avoiding crowds: domestic travel this Golden Week holiday is expected to reach 896 million, up 86% from last year, according to official figures. Tourism revenue is estimated to reach 785.2 billion yuan ($105.7 billion), up 138% from 2022 and exceeding pre-pandemic levels.
Jack Zhang, a social media specialist in Shanghai, chose to stay in the metropolis following a disappointing traveling experience during the Labor Day holiday in May. This time, he has strolled around Yuyuan Road, watched seniors playing cards, and relaxed in a coffeeshop.
"(Citywalk) allows one to experience the 'slow life,' find happiness from the serendipities along the way, and reflect on your personal life like you rarely get to do when busy," the 25-year-old said.
The trend first became in vogue in July after being picked up by influencers on social media. Since then, many travel agencies and even local tourism boards have jumped on the bandwagon with the rollout of related "citywalk" products.
Prior to the holiday, the major cities of Beijing, Shanghai and Chengdu all launched official "citywalk" maps and routes offering tourism and consumption tips. On Saturday, local officials in the southern city of Haikou held a "citywalk" event along with folk and cultural activities.
Wang Yi, a business administration professor at the Southwestern University of Finance and Economics, told domestic media China News Service that the travel trend has the potential to boost the real economy.
"Participants that prefer 'citywalks' focus more on traveling and consumption as a way to relax," Wang said.
Editor: Vincent Chow.
(Header image: People visit Wukang road in Shanghai, Sept. 26, 2023. Qian Weizhong/VCG)