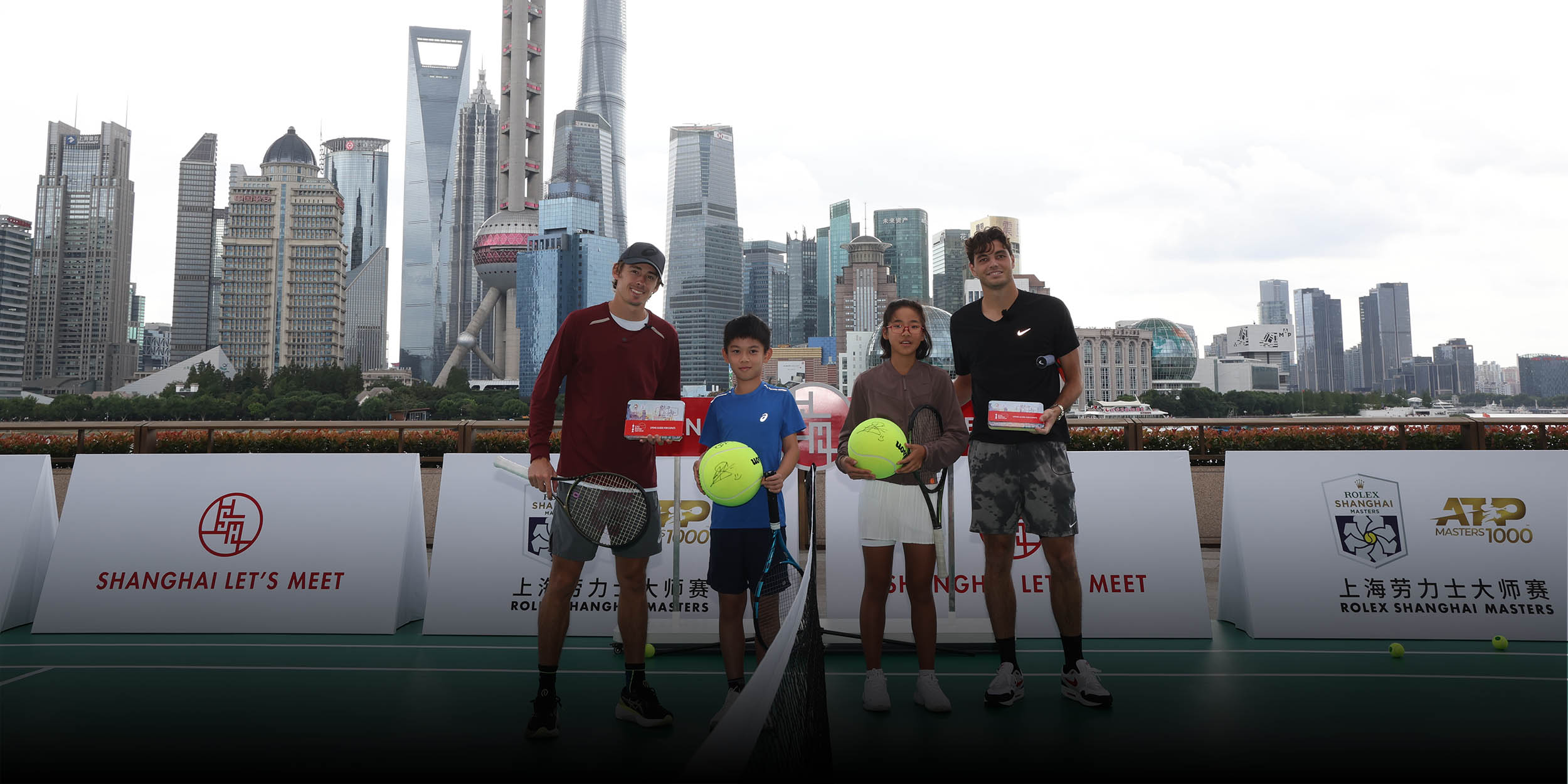 NEWS
Asia's Biggest Men's Tennis Tournament Returns to Shanghai
The Shanghai Masters has been postponed since 2019 due to pandemic restrictions.
SHANGHAI — The Shanghai Masters, China's premier tennis tournament for men, has returned after a four-year absence. The ATP Masters 1000 Tournament is the latest tennis event to be held in China as professional tennis makes its comeback following the pandemic.
Four ATP tournaments are being held in China this year, including the ongoing China Open in Beijing for both men and women. The Shanghai Masters, the highest-level stop in the Tour's Asian swing, is being held from Oct. 2 to Oct. 15, and will feature top male players including most top 10 players such as Carlos Alcaraz and Daniil Medvedev.
A notable absence is the world's top-ranked men's player Novak Djokovic. Meanwhile, retired Swiss legend and two-time former champion Roger Federer is set to appear at the event as a guest next Friday.
On Tuesday, two top 20 players, Alex De Minaur from Australia and Taylor Fritz from the U.S., participated in an official promotional event for the start of the tournament in Shanghai's iconic Bund.
"It's been a long time and we're very excited as players to come back to Shanghai. It's obviously a very beautiful place," De Minaur said at the event.
"It's a great tournament and they've made a lot of improvements," said Fritz. "There's a lot of new things since the last time we've been here."
This year, the Shanghai Masters has expanded the competition to two weeks for the first time and expanded the main draw from 56 to 96 players. Prize money this year will exceed $8.8 million, one of the most for any sporting event in Asia.
Tennis has become increasingly popular in China over the last decade, largely fueled by the success of individual players such as Li Na. According to a 2021 report from the International Tennis Federation, 19.92 million people played tennis in China, making it the second-largest tennis playing population in the world after the U.S.
In recent years, several young Chinese male players have found success, with 23-year-old Wu Yibing making history in February by becoming the first Chinese player to clinch an ATP Tour-level singles title in the Dallas Open.
Meanwhile, Zhang Zhizhen, 26, became the first Chinese male player to enter the round of 32 in the U.S. Open in August. On Saturday, Zhang won gold for China at the ongoing Asian Games in Hangzhou — the country's first men's singles champion at the Games in nearly three decades.
"For a long time, there haven't been Chinese guys that are as good … as there are right now," said Fritz.
"They are very talented players and there's a lot of future coming (from) them," De Minaur said. "I am sure they are very happy to have tournaments back in their home country and it's good to see them having opportunities to get support from the home crowd."
(Header image: Tennis players exchange gifts with local children at the "Shanghai Let's Meet" event in Hongkou District, Shanghai, Oct. 3, 2023. Courtesy of ATP Masters 1000 Shanghai)