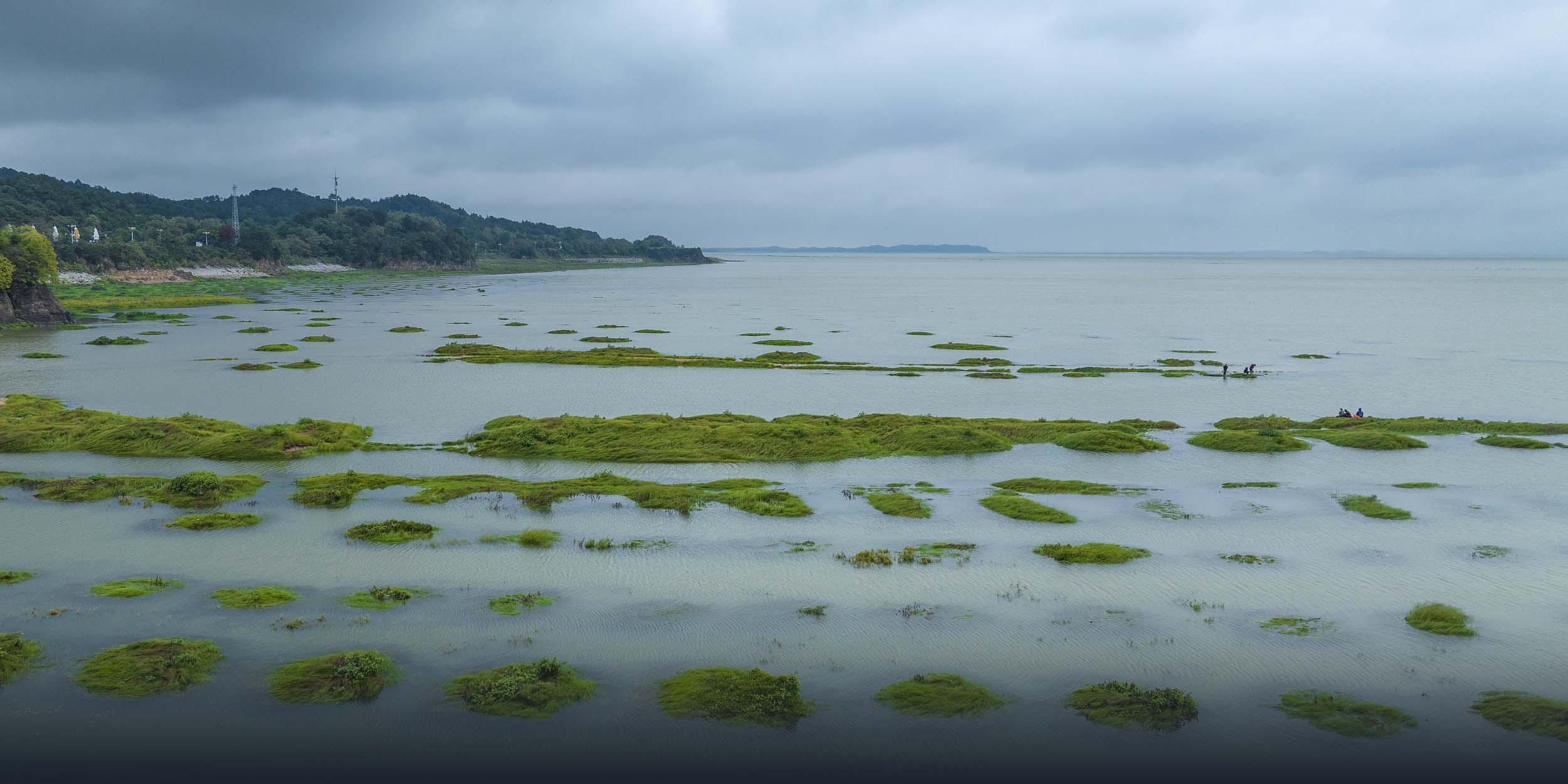 NEWS
Rains Revive Poyang Lake, Offering Hope After Record Dry Season
The turnaround is attributed to the heavy autumn rainfall in and around western China, signaling a bright season for migratory birds.
After experiencing its driest season on record last year, Poyang Lake in China's eastern Jiangxi province — the country's largest freshwater lake — is seeing a notable increase in size due to added inflow from the Yangtze River. This expansion is expected to provide a welcoming environment for migratory birds, with ample resources for the season ahead.
On Saturday, the Jiangxi Meteorological Bureau reported that as of Oct. 5, Poyang Lake and its surrounding waters have expanded to cover 2,098 square kilometers. This is an increase of 695 square kilometers, or 49.5%, compared to measurements from September 2022. While this area is still smaller than previous records, it's still double the size from the same period last year.
Since September last year, the lake experienced its driest season on record, with water levels dipping below seven meters on four separate occasions.
Based on data from the hydrology department monitored on Oct. 4 and Oct. 6, the outflows from Poyang Lake were recorded at -2.77 cubic meters per second and -531 cubic meters per second, respectively. This indicates a significant shift, as, for the first time this year, water from the Yangtze River has been flowing back into the lake.
The turnaround is attributed to the heavy autumn rainfall in and around western China, resulting in a marked rise in the Yangtze River's water levels. The Central Weather Bureau noted that the region has recorded a significant surge in water levels. This is particularly evident in the Han River basin, the Yangtze's largest tributary, which registered roughly twice the rainfall compared to the same period in past years.
Fed by five tributaries in Jiangxi, Poyang Lake depends heavily on the Yangtze River. Its ecosystem, shaped by monsoons, oscillates between pronounced wet and dry seasons. 
During the drier months, the lake's receding waters reveal nutrient-rich mud that attract myriad migratory birds seeking refuge during winter, making it a haven for migratory birds in China, like Siberian cranes and oriental white storks. 
After last year's drought, which left the waterbirds of Poyang Lake struggling due to the shortage of food, the expanded wetlands in 2023 are expected to offer a richer feeding ground for migratory birds.
On Sunday, Duan Qingxian, the head of the nonprofit Poyang Lake Wildlife Rescue Association, told Sixth Tone that this season is a stark improvement from last year.
"We're not facing any droughts this year. The area is teeming with fresh roots and sprouts. If migratory birds choose to roost here, they'll be well-fed," Duan said, noting that he's already spotted several migratory birds flying over the lake.
Editor: Apurva. 
(Header image: Waters rising at Poyang Lake, Duchang County, Jiangxi province, Oct. 7, 2023. VCG)