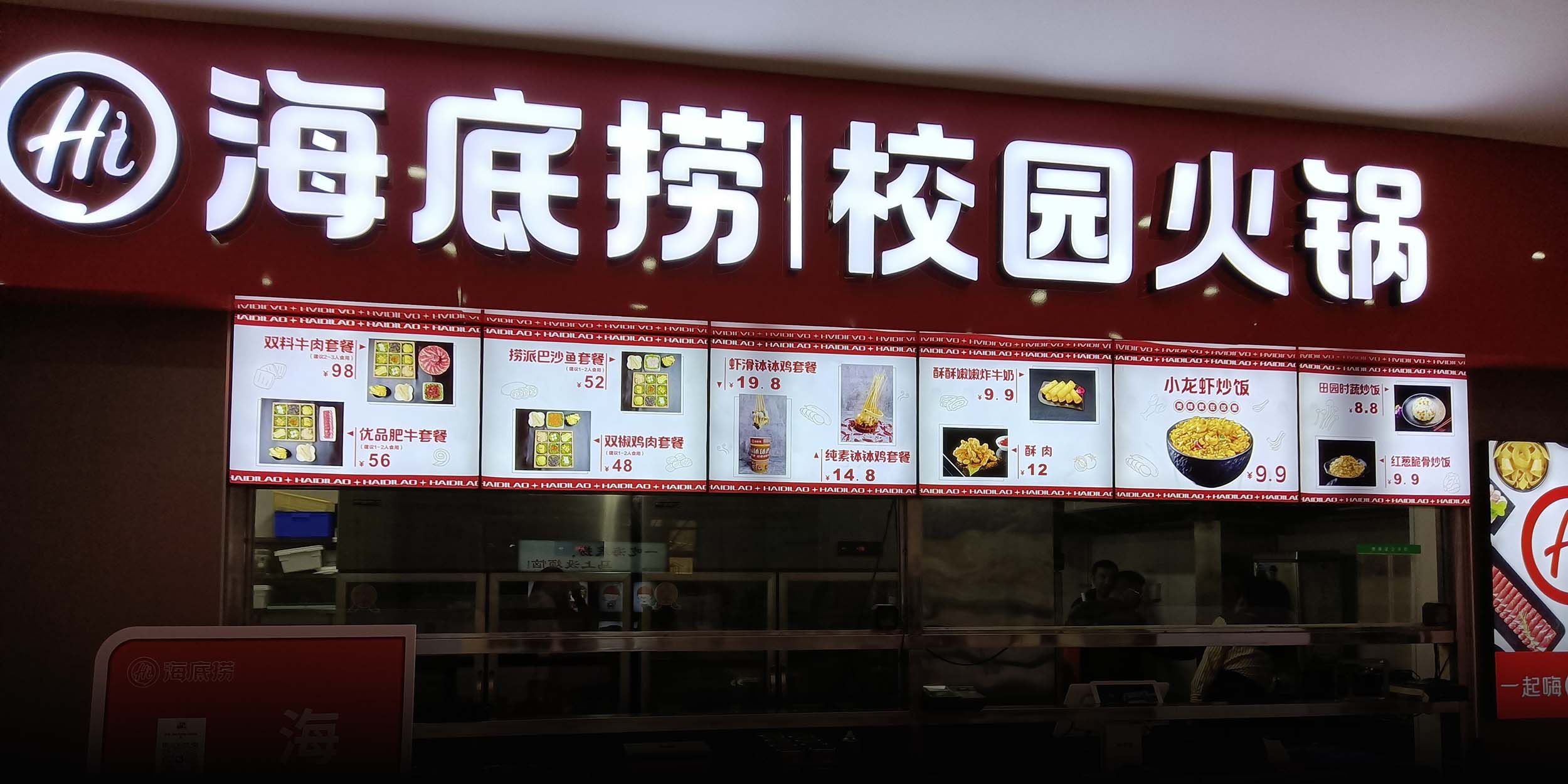 NEWS
Haidilao Opens First Campus Store to Students' Delight
The location in a student canteen at Xi'an University is the latest innovative push by the country's biggest hotpot chain.
Haidilao, China's most popular hot pot brand, has opened its first-ever store in a university canteen in the northwestern city of Xi'an.
The store in Xi'an University opened Monday for a trial period and is set to become permanent next week, the store manager confirmed to Sixth Tone.
Haidilao has the largest number of hotpot stores in China and had over 1,300 stores by the end of 2022, serving more than 276 million customers a year. The Hong Kong-listed company also has overseas stores including in Singapore, the U.S., and South Korea.
Haidilao told domestic media outlet Red Star News that the company wants to "get closer" to university students with the store, which only serves those enrolled on campus. The company is known for its innovative ideas, including setting up stalls in night markets. In late August, it opened a campsite in the suburbs of Shanghai.
Prices at the campus store are 40% to 80% cheaper than normal prices, but portions are also smaller with less choices.
With only three employees, including the chef, the campus store only offers basic services, unlike the usual "exceptional customer service" its restaurants are known for, such as snacks and nail services for guests while they wait for a table, the store manager told domestic outlet Jiupai News. Nonetheless, videos on social media show staff performing the chain's famous "noodle dance" against a backdrop of cheering students.
University canteens in China are either run by the schools or social enterprises. The Ministry of Education has said that prices in student canteens should be "significantly lower" than establishments outside campus and that canteen prices should be "stable" even when prices elsewhere rise.
"I usually eat at Haidilao about once a month. The campus store is more affordable. We can go there whenever we want after classes," Yang Liu, a student at Xi'an University, told Sixth Tone.
On microblogging platform Weibo, news of the store opening has been read over 36 million times. "Please extend it to universities across the country," one comment reads.
Editor: Vincent Chow.
(Header image: The newly opened Haidilao student canteen in Xi'an University, Shaanxi province. Courtesy of Yang Liu)