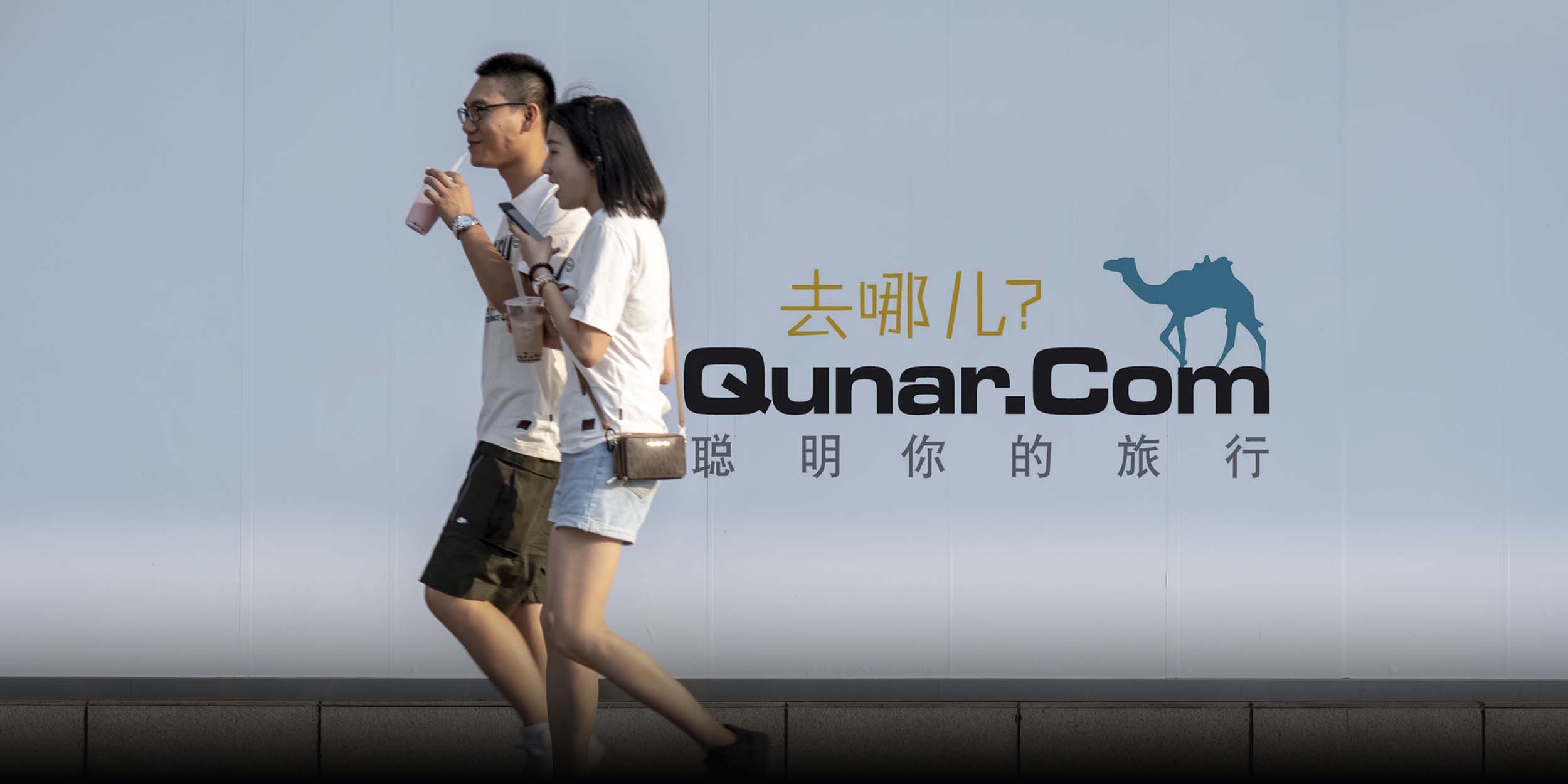 NEWS
After Ctrip, Another Internet Company Trials Work From Home Post-Pandemic
Qunar, a major online travel platform, will allow employees to work from home starting later this month in an eight-month trial.
Qunar, one of the largest online travel platforms in China, will begin trialing a "hybrid" working system later this month, allowing employees to work from home — the latest Chinese internet giant trying to address problems of overworking.
Internet giants such as Bytedance and Tencent have made similar moves in recent years, including canceling so-called "big-small weeks" — working six days a week every two weeks — and the notorious "996" work schedule, and are instead promoting a "1065" work schedule — working from 10 a.m. to 6 p.m. five days a week.
Qunar's pilot system will see employees divided into four groups, with each group of employees given the right to have zero, one, two, or three days a week, respectively, to choose their working locations. No further details were given about how the four groups will be determined.
The system, which will be trialed for eight months starting from Oct. 23, would "mainly" apply to "permanent employees" that have worked at the company for at least six months, a company spokesperson told Sixth Tone.
In an internal letter sent to staff on Tuesday, seen by Sixth Tone, company CEO Liu Lianchun said the trial seeks to achieve a better balance between employee happiness and work efficiency. "Sitting at the office all day (for work) is already outdated, maybe we can integrate working, living, and traveling," Liu said in the letter, highlighting the pains of long commutes.
Qunar offers 600 million users domestic and international bookings for flights, hotels, travel packages, and travel-related information. Founded in 2005, the Beijing-based company has around 8,600 employees, according to RoyalFlush Information Network. Last year, the company received an official warning and an administrative penalty of 3,250 yuan ($445) due to employees overworking.
Qunar's move comes after Ctrip, the biggest travel platform in China, became the first domestic internet giant to make work from home arrangements permanent during the pandemic. Qunar and Ctrip are both owned by Chinese travel conglomerate Trip.com Group. 
In a report released a year after the policy was implemented, Ctrip said that employees have been able to sleep 100 more hours a year, with those employees reporting no negative impacts on their work efficiency.
Remote working became popular in China as the COVID-19 pandemic forced enterprises to experiment with flexible working arrangements. Less than 10% of Chinese companies allowed working from home before the pandemic, which increased to nearly 30% during the pandemic, according to a 2022 survey from online job platform Zhilian Zhaopin.
As of June this year, around 507.5 million employees in China are still using online services to work from home, compared with 539.6 million in December last year, according to the China Internet Network Information Center.
Similar to other countries, working from home in China does not necessarily mean lower productivity. In a survey conducted last year by The Paper, Sixth Tone's sister publication, more than half of the 1,539 respondents reported working longer hours at home than at the office.
Editor: Vincent Chow.
(Header image: VCG)