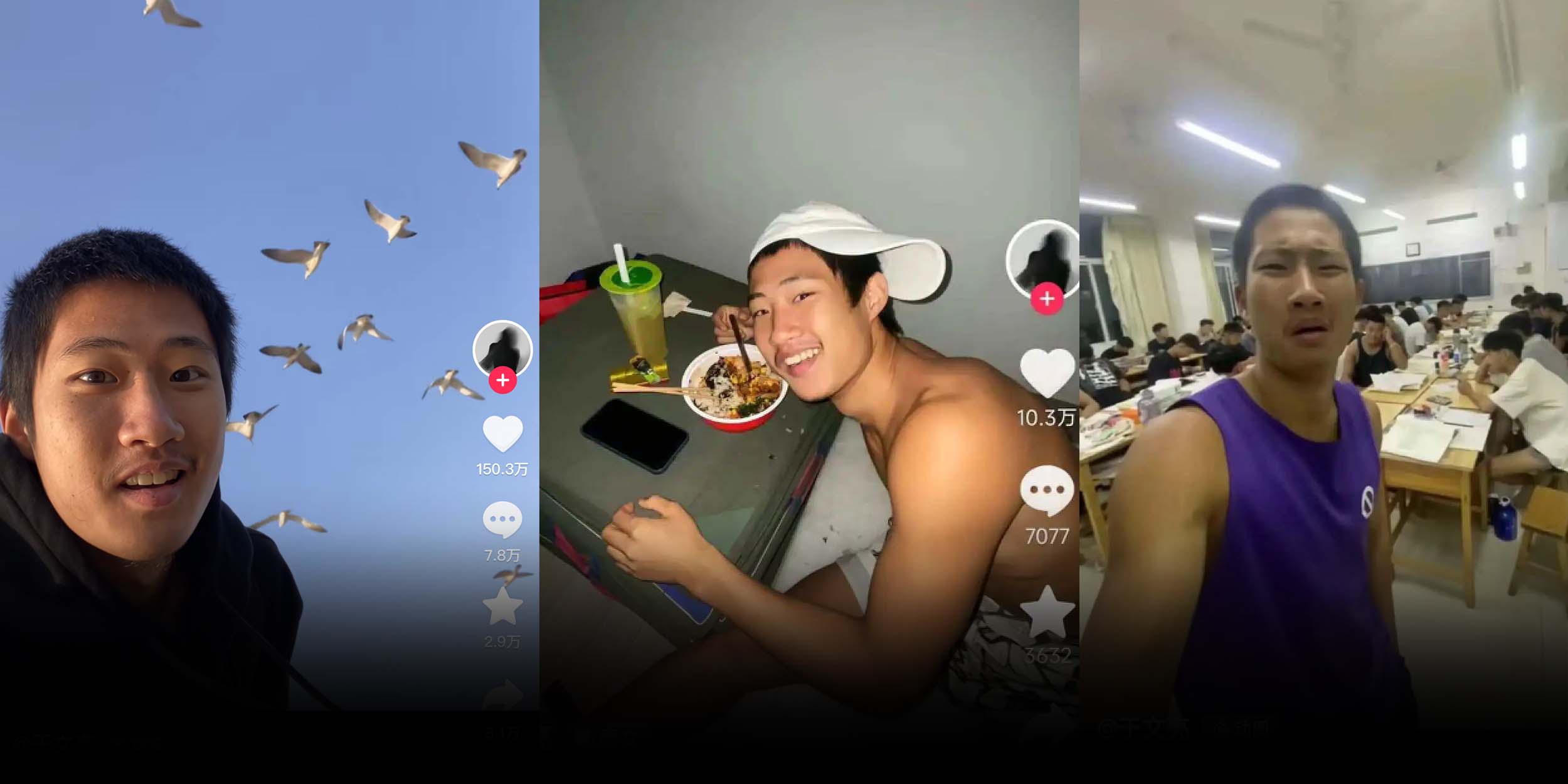 NEWS
Shandong Vlogger Inspires Fans With Honest Depictions of Everyday Life
Yu Wenliang's mundane videos showing him eating food and hanging out with friends have seemingly struck a chord with netizens seeking a break from the filtered photos and beautiful videos that populate much of social media.
A seemingly unremarkable young man in China has become a social media star in a matter of weeks as his unfiltered videos about his everyday life have been praised for running counter to the overly filtered depictions of life seen on much of social media.
Yu Wenliang, from the eastern Shandong province, mostly shares unfiltered and largely unedited videos of himself doing mundane activities, such as relaxing at the beach and goofing around with friends.
The low production value has not stopped Yu from garnering 3.48 million followers on Douyin, China's Tiktok, after joining the platform in late August. Several hashtags about Yu have trended on microblogging platform Weibo in the past week, with the most popular one racking up more than 30 million views.
His most popular video has almost 278,000 comments and 4.24 million likes. Many viewers praise Yu for presenting an authentic lifestyle, and say that he is easing anxieties about living an ordinary life.
"It's easy to understand why he's so popular … There's a feeling of light in the midst of melancholy, and vigorous vitality in the vicissitudes of life," a highly upvoted comment on one of his videos reads.
In an interview with domestic media outlet Tianmu News, Yu said he wanted people to find the strength to live their everyday lives after watching his videos and to see his videos as "diaries of madness." He disclosed that he is unemployed and lives in his hometown of Yantai City with his parents. He refused to reveal his age, only saying that he is "closer to 28 years old."
Inspired by what fans are calling the "Yu Wenliang spirit," netizens have been sharing unfiltered photos of themselves and stories of them combating adversities in their lives on his channel, which has become a "tree hollow," or shudong — an online space where people get things off their chest. The hashtag, "Photos you like but don't dare to share on WeChat Moments," has been viewed more than 84 million times on Weibo.
"My girlfriend said the photo is ugly, but it's the most meaningful one (for me) as it was taken when we met for the first time four years ago," a comment reads.
Yu's runaway success has not come without controversy, however, as some have questioned whether he actually has a professional production team supporting him due to his rapid ascent to fame. Yu has denied this and claims that all his videos are produced by him alone.
In China, most social media influencers are managed by multi-channel network agencies, or MCNs, which specialize in operating social media accounts and monetizing social influence.
Consistent with his persona on camera, Yu has dismissed the criticisms as well as the praise he has received online. "Going viral is about luck," Yu told Tianmu News. "I am not qualified to 'represent' ordinary people."
Editor: Vincent Chow.
(Header image: Screenshots from Yu Wenliang's videos. From Douyin)