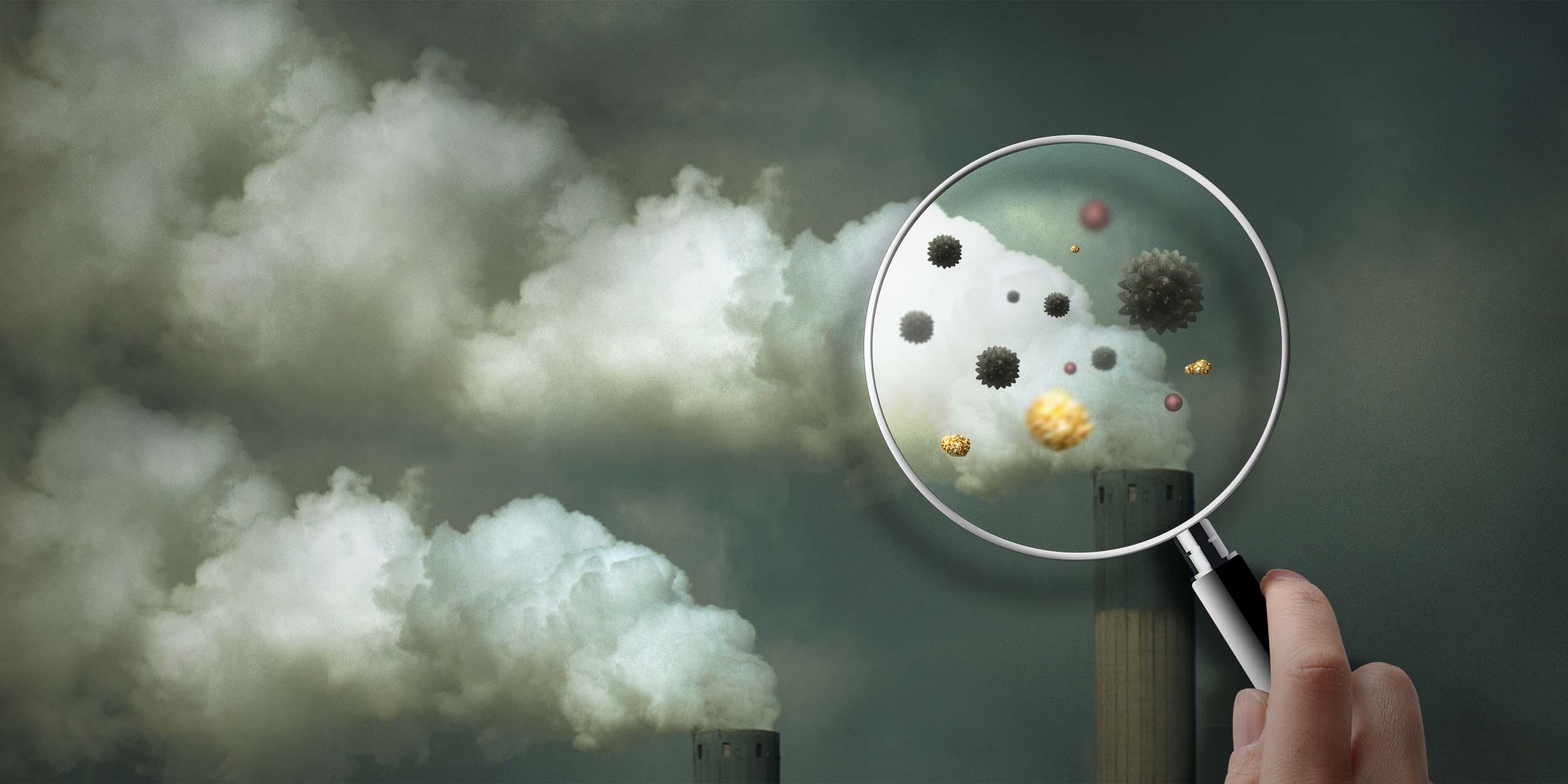 NEWS
Small PM2.5 Spike Can Raise Death Risks by 8%: New Chinese Study
Published in The Lancet, the research also indicates that previous studies may have overstated the dangers of PM2.5, especially at lower concentrations.
An increase in exposure to PM2.5 air pollution by just 10 micrograms per cubic meter can elevate mortality risks by 2% to 8%, according to a new Chinese study. Published in The Lancet last month, the research suggests that prior studies might have overstated the dangers of PM2.5. Although mortality risks were consistent at higher concentrations, they appeared less significant at lower levels than earlier indicated.
PM2.5 refers to particulate matter so tiny they're less than 2.5 micrometers in diameter or smaller than the width of a human hair, which can easily penetrate the lungs and bloodstream. The dangerous pollutant is responsible for the deaths of 4.2 million people globally each year, while in China alone, PM2.5 was linked to around 1.1 million deaths in 2020.
The study — conducted between 2014 and 2021 — included experts from the Chinese Center for Disease Control and Prevention and the National Clinical Research Center for Cardiovascular Diseases. Surveying 1.91 million residents across every province in China, the researchers believe their work is the most extensive survey on the topic to date. 
By analyzing the physical response across a broad concentration range, the study aims to shed light on the chronic effects of PM2.5 to facilitate more targeted public health policies. 
The study also noted the absence of a clear connection between PM2.5 pollution and cardiovascular-related mortality rates in China's northeastern and northwestern regions. The authors explain that this anomaly might stem from residents predominantly remaining indoors during winters. This indoor tendency also occurs when particle density peaks annually, which is driven by extensive coal consumption.
Additionally, individual factors like age, weight, and alcohol consumption can influence the relationship between PM2.5 exposure and the subsequent mortality rate, the study found.
China has seen major improvements to its air quality after authorities launched a massive campaign targeting air contamination in 2013, as the PM2.5 density has decreased by 57% in the past decade, Huang Runqiu, the head of the Ministry of Ecology and Environment, said in March this year. 
Last year, the overall density was 29 micrograms per cubic meter, below the national standard of 35 micrograms per cubic meter, yet significantly higher than the level of 5 micrograms per cubic meter suggested by the WHO.
More recently, China announced that it would target a 10% reduction in PM2.5 levels in all cities between 2020 and 2025. While numerous pollution control measures have been implemented by authorities, experts advocate for even more aggressive actions, while also warning that the gains from earlier policies may diminish without renewed efforts.
Editor: Apurva. 
(Header image: Imazins/VCG)