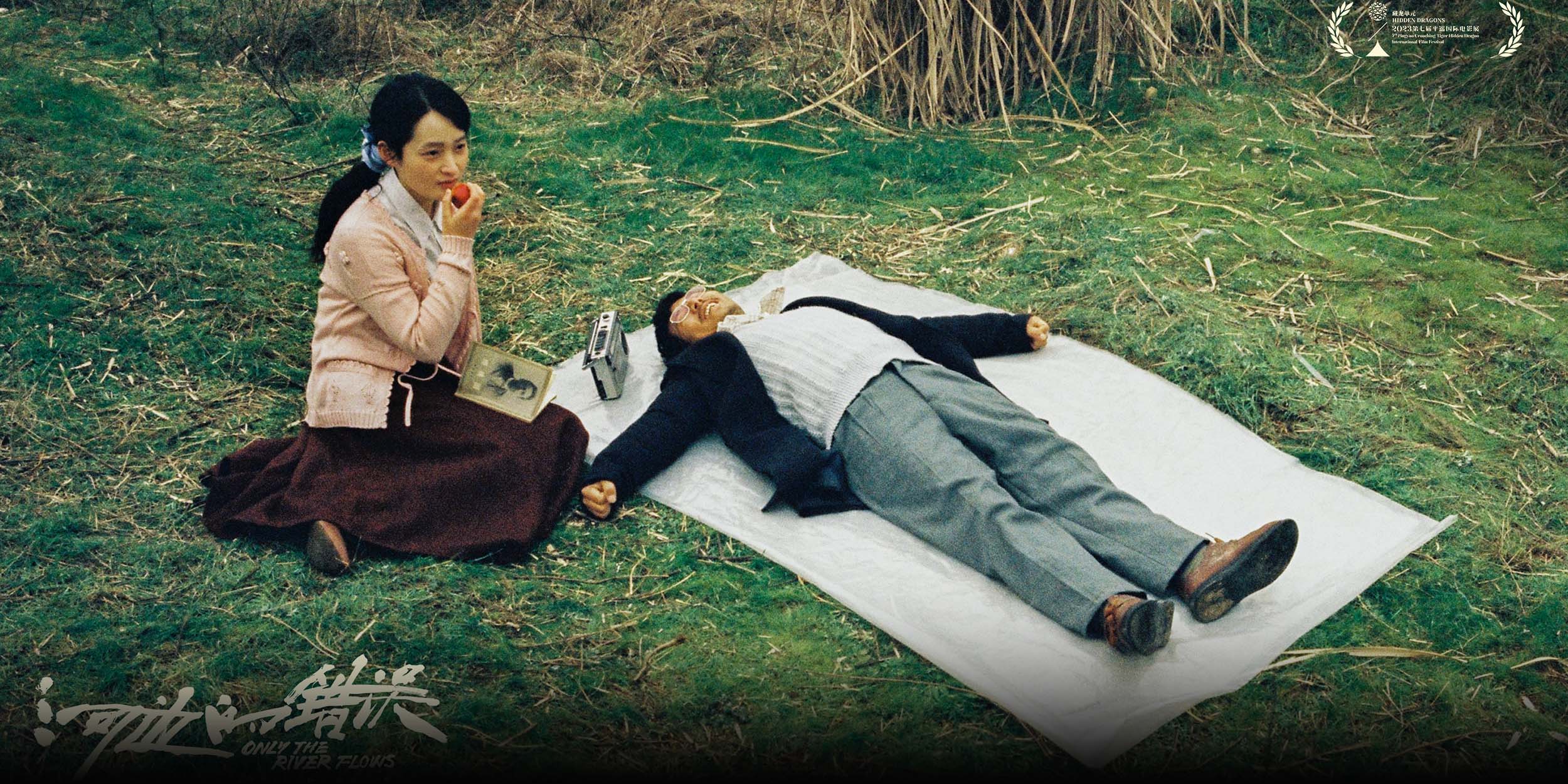 NEWS
In 'Only the River Flows,' China Gets an Unlikely Arthouse Hit
With its open-ended narrative, this detective film set in the 1990s in rural China invites audiences to draw their own conclusions, sparking debate and interpretations on social media.
Drawing its cinematography from early film noir and blending gritty narratives with moments of heartbreak and humor, the Chinese arthouse sensation "Only the River Flows" defies contemporary norms with its open-ended narrative that invites interpretation. 
Yet, contrary to the usual fate of niche cinema, this Chinese detective story set in the 1990s is soaring at the box office, proving art can indeed be a blockbuster.
Directed by Wei Shujun and starring 35-year-old Zhu Yilong, "Only the River Flows" is adapted from renowned author Yu Hua's novel "Mistakes By The River." 
The film follows a police detective, Ma Zhe, played by Zhu, as he investigates the murder of an elderly woman in a riverside town in southern China during the 1990s. As the investigation progresses, the town's buried secrets emerge, culminating in multiple deaths and a toll being taken on Ma's mental stability.
Over the past 12 days, the film has unexpectedly dominated the domestic box office, with estimates placing it among China's highest-grossing artistic films. Since its release on Oct. 21, "Only the River Flows" has amassed over 220 million yuan ($30.05 million), according to the ticketing platform Maoyan. 
A significant part of the film's success lies in its ambiguous narrative. "Only the River Flows" encourages audiences to draw their own conclusions, helping fuel widespread debates on social media. On the popular social platform Douban, the movie has garnered over 82,000 comments as viewers eagerly discuss their interpretations.
"It's easy to make a straightforward suspense film, but it's difficult to make a film that is logical and allows the audience to immerse themselves in the plot and interpret it in their own way," reads one of the top comments on Douban. "'Only the River Flows' does that, and it's like a psychological experiment." 
Chinese arthouse films, traditionally seen as niche and often overshadowed by more commercial releases, have grappled with the task of achieving mainstream appeal. In an effort to broaden their audience, many, including "Only the River Flows," have turned to casting popular actors, hoping their star power might elevate both recognition and box office returns.
However, this strategy doesn't always guarantee success. 
Earlier this year, other arthouse films tried to capitalize on star power — but with varied success. "The Breaking Ice," featuring actress Zhou Dongyu and actor Liu Haoran, garnered a box office revenue of 26.07 million yuan by the end of its run. And "All Ears," starring renowned actors Hu Ge and Wu Lei, earned 26.38 million yuan in just 16 days following its release.
"Casting well-known stars does have an impact," Zhang Bin, a film professor at Shanghai University, told local media. "However, it doesn't fundamentally shift outcomes. There's a certain degree of conflict between what artistic films seek to convey and the pursuit of box office success."
But star power isn't the only driving force behind the success of "Only the River Flows". The film's exploration of complex social and moral themes — such as fetishes, identity, and the intricacies of human emotions — plays a significant role in its high audience ratings.
In a commentary on the movie, the state-owned media outlet People's Joyworks wrote: "The true resonance of any work is rooted in its characters and their stories."
Beyond its box office triumph, "Only the River Flows" has also gained critical acclaim, clinching the Best Film title at this year's Pingyao International Film Festival's Fei Mu Awards. It was also selected for the Un Certain Regard section of the 76th Cannes Film Festival, where it premiered in May this year. 
And it's even won praise from the story's original author, Yu Hua. "I watched it twice, and I liked it even more the second time. It would be a shame for everyone not to watch it twice," Yu said after the movie's premiere. 
Editor: Apurva. 
(Header image: A poster for Only the River Flows.'From Douban)