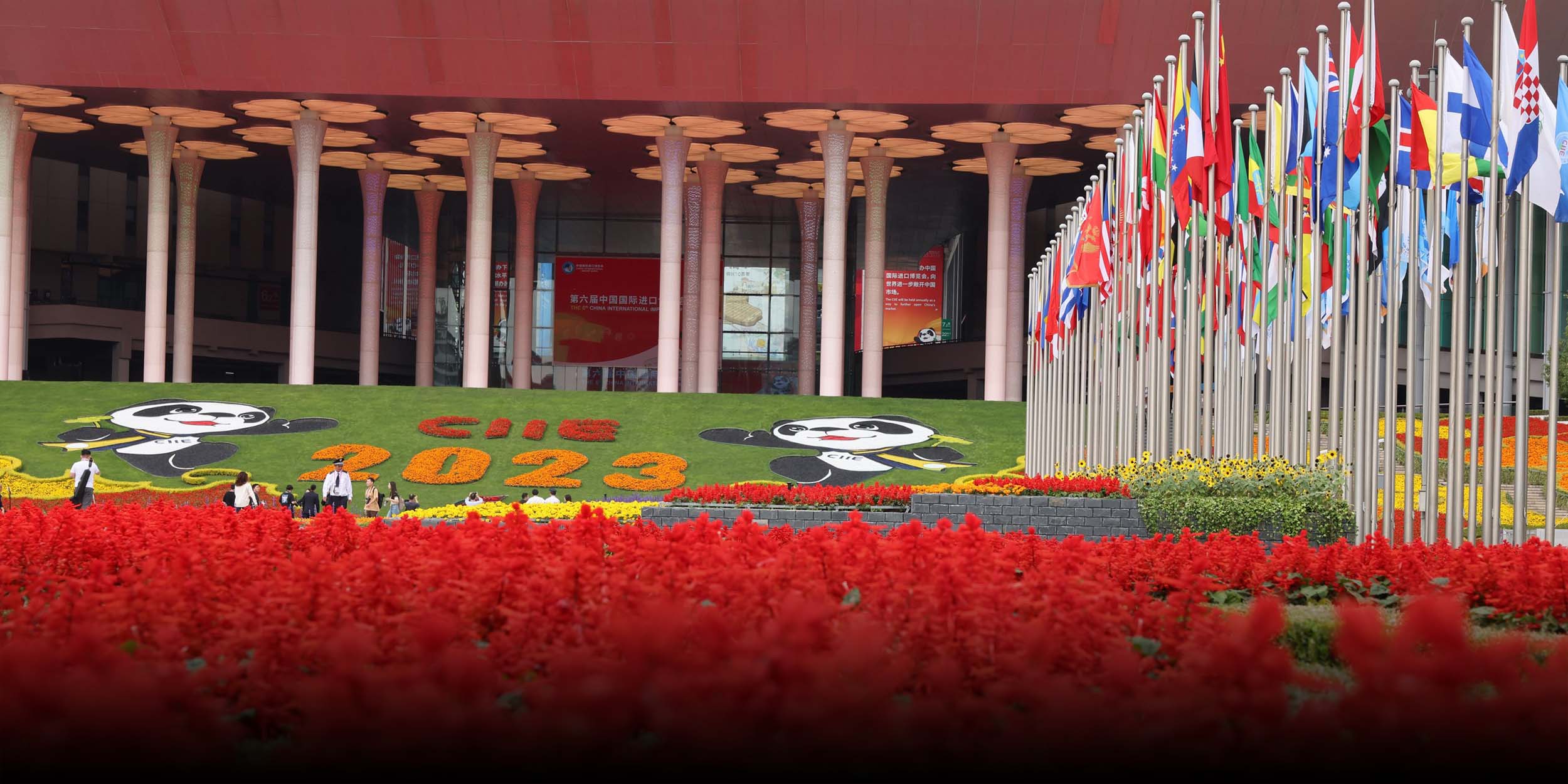 NEWS
At Shanghai Expo, China Pledges Open Markets, Trade Expansion
Participation at the China International Import Expo rebounds to pre-pandemic levels with over 3,400 enterprises from 154 countries and regions expected to attend.
China will continue to broaden market opportunities and actively boost imports, Chinese Premier Li Qiang said Sunday while addressing the opening ceremony of the China International Import Expo in Shanghai. 
Emphasizing the country's commitment to shared market access, Li outlined initiatives to improve trade in goods and services and to innovate in foreign trade. The Premier also underscored the protection of foreign investors' rights and the continuation of a market-oriented, internationally-standardized business environment. 
President Xi Jinping, in a letter to the opening ceremony of the CIIE, said he expected that the event will serve as a window to China's economic development and encourage global cooperation. Noting the sluggish momentum of the world's economic recovery, Xi emphasized China's commitment to make economic globalization more open, inclusive, and balanced. 
Since 2018, the CIIE underscores China's drive to open its markets and bridge international businesses with its consumers. The expo, featuring business and national exhibitions along with various trade and exchange activities, aims to foster cooperation in infrastructure, environmental protection, and healthcare, beyond just trade. 
Sheng Qiuping, Deputy Commerce Minister, announced at an Oct. 23 press conference that participation has rebounded to pre-pandemic levels, with representatives from 154 countries, regions, and international organizations attending this year's event. The U.S. is expected to send its most prominent delegation yet to the expo, including high-ranking officials from the agriculture department. 
More than 3,400 enterprises are participating in this year's expo. The national exhibition features representatives from 69 countries and three international organizations, including 11 countries attending for the first time. 
The event is expected to boast a record turnout of 289 Fortune 500 companies and industry leaders showcasing their products and services, and includes all top 15 automobile manufacturers and the top 10 medical equipment firms, alongside prominent mining and shipping companies.
"The CIIE has become an extraordinary platform for global enterprises to explore the potential in the Chinese market," Sheng said, adding that new products in the fields of high-end equipment manufacturing, environmental protection, and biotech would make their global debut at the trade fair.
The previous five editions of the CIIE have presented more than 2,000 new products and services, culminating in deals worth more than $350 billion.
This year's expo also aligns closely with China's Belt and Road Initiative, which celebrates its tenth anniversary in 2023. Over 1,500 businesses from participating countries will showcase their offerings in an 80,000 square meter space — marking a 30% expansion from the previous event. 
(Header image: A view of the China International Import Expo's exhibition center in Shanghai, Nov. 4, 2023. IC)