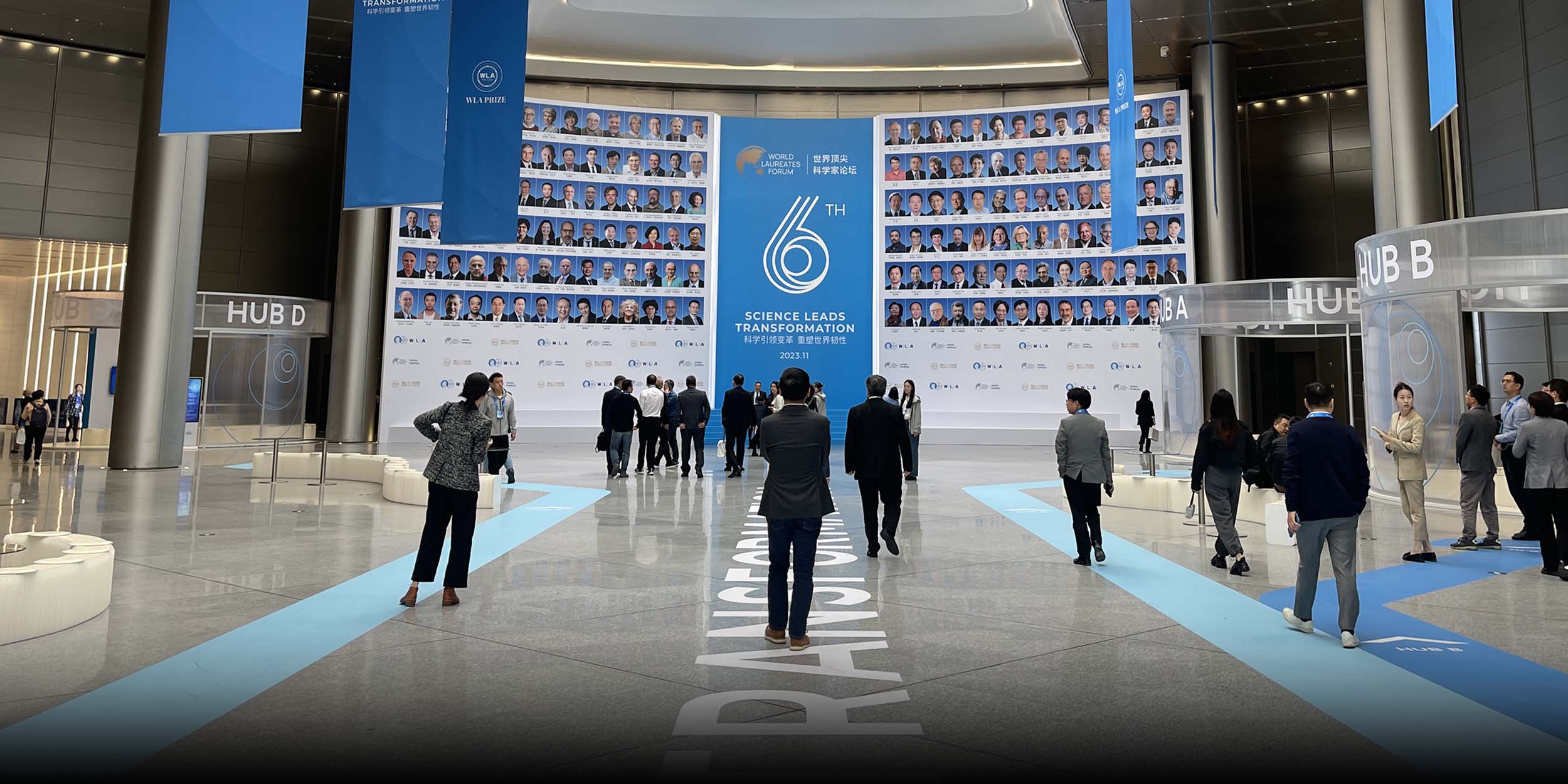 NEWS
World's Leading Scientists Gather for Laureates Forum in Shanghai
This year's event emphasized intergenerational exchanges between veteran and younger scientists.
Hundreds of leading scientists from around the world have gathered in Shanghai for the sixth annual World Laureates Forum, co-organized by the World Laureates Association and the China Association for Science and Technology.
Held from Monday to Wednesday at the Lingang Center in Pudong New District, the leading science forum in China invited young scientists from around the world to present their research with the goal of promoting exchanges between different generations of scientists.
More than 300 scientists from 25 countries, including 27 Nobel laureates and 124 young scientists, participated in discussions about the latest scientific advances including those in physics, chemistry, and computer science.
Kiana Aran, a bioengineering professor at the Keck Graduate Institute in the United States, was one of the young scientists invited to share her lab's findings on Tuesday.
"I like the openness and the way the talks were organized," Aran told Sixth Tone.
Omar Yaghi, Wolf Prize laureate and chemistry professor at UC Berkeley, told Sixth Tone he was impressed by the young scientists' work at this year's event.
"They're doing great work. They're very eager to learn. They're very enthusiastic about their work," said Yaghi.
The forum also allowed Chinese university and high school students like Zeng Yiping to interact with world-leading scientists.
"I think this is very beneficial to us young people who will engage in scientific research in the future because it may help us make the right decisions and stay on the right track," Zeng, who studies physics at ShanghaiTech University, told Sixth Tone. 
Held offline for the first time, the forum for young scientists to exchange views with established scientists on Monday was one of the biggest events during the three-day forum.
One of the main topics that sparked heated discussion was the relative importance of "basic research" and "translational research" — research that directly benefits humans.
Ruan Manqi, a researcher at the Institute of High Energy Physics of the Chinese Academy of Sciences working on a circular electron positron collider that aims to find new physics phenomena via the Higgs boson, told Sixth Tone that the two types of research are inseparable and interdependent.
"To compare science to a tree … you must ensure the health of the root system, which is basic research," said Ruan.
Ruan also stressed the importance of creating an "attractive" scientific environment for the next generation of scientists, citing the need for scientists engaged in basic research to be better compensated.
(Header image: The 6th World Laureates Forum held from November 6 to 8 at its permanent venue in Shanghai, Nov. 6, 2023. Ding Rui/Sixth Tone)