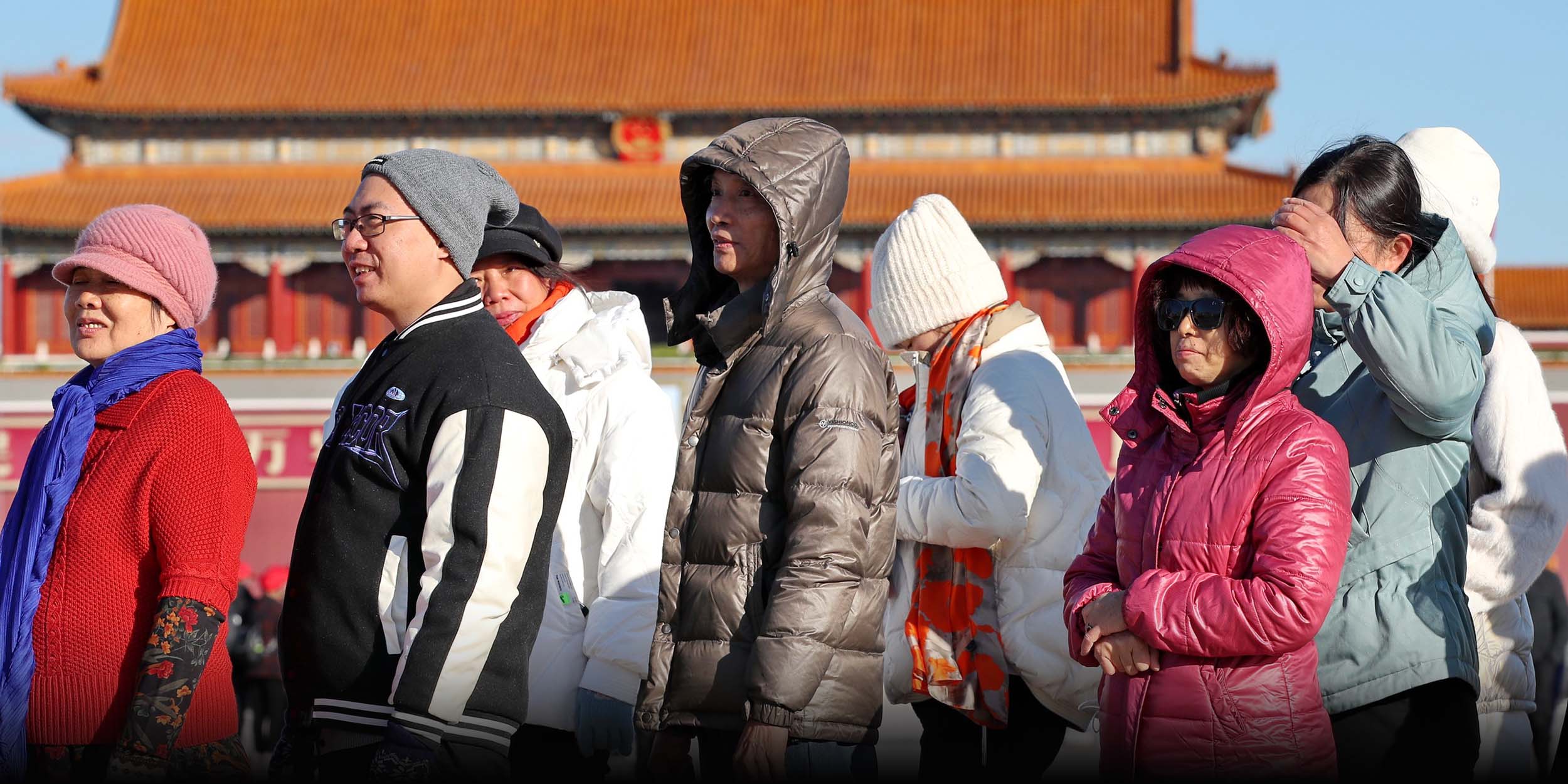 NEWS
Amid Global Warming, El Niño Threatens Uncertain Winter in China
Weather forecasters expect temperatures will hover near or above average across China, punctuated by bouts of cold air and more rainfall in the south.
Amid an emerging El Niño event and the continuing impact of global warming, the China Meteorological Administration has warned that several regions in China could see an increased risk of extreme weather this winter.
The agency anticipates that the moderate-strength El Niño event — a naturally occurring climate pattern characterized by the warming of the Pacific Ocean surface — will extend into spring 2024, with temperatures staying near or above average for this time of year across the country. 
Despite the warmer trend, the forecast also includes warmer trends in northern China and more precipitation in the south.
Taking into account additional factors, forecasters expect snowstorms in the northern regions and the Tibetan Plateau this winter, potentially increasing the demand for heating energy. Southern China may also see disruptions due to freezing rain and snow, impacting both energy distribution and transportation, the agency warned, adding that the country's southwest faces a significant threat of forest fires amid high temperatures and scant rainfall. 
Meanwhile, the northern Beijing-Tianjin-Hebei region and the Yellow River Basin plains are likely to experience periods of haze, as atmospheric conditions may hinder the dispersion of pollutants, posing challenges to transportation and public health.  
Last week, the World Meteorological Organization stated that the current El Niño event is expected to reach its peak between November and January, which could cause further increases in both land and ocean temperatures.
"El Niño impacts on global temperature typically play out in the year after its development, in this case in 2024. But as a result of record high land and sea-surface temperatures since June, the year 2023 is now on track to be the warmest year on record. Next year may be even warmer," said WMO Secretary-General Petteri Taalas.
Since October, many areas in China have experienced unusually warm temperatures, surpassing previous records for the period. However, this month has brought several surges of cold air, leading to a marked decrease in temperatures as the country transitions into winter.
On Tuesday, temperatures plunged to the lowest levels of the latter half of the year in eight provincial capitals, with Haikou in the island province of Hainan noting a low of 19.5 degrees Celsius. 
Jiang Hua, chief forecaster at the National Marine Environmental Forecasting Center's Climate Office, told Sixth Tone: "Although we're predicting an overall warm winter this year with a low frequency of cold air, that doesn't mean there won't be any cold air. It'll come in waves."
Editor: Apurva. 
(Header image: People at Tiananmen Square on a sunny November day, Nov. 12, 2023. IC)