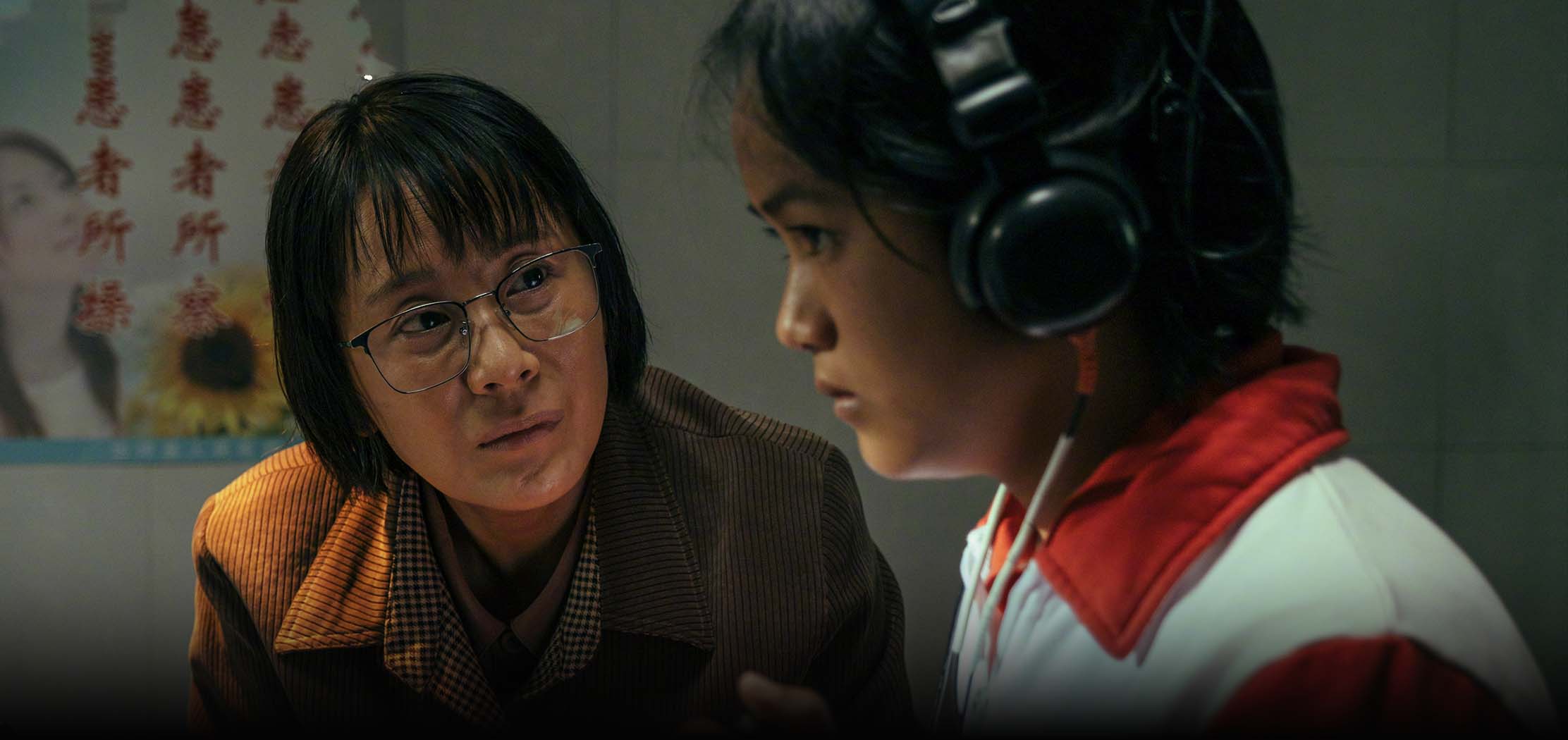 NEWS
Girls' Education Biopic Courts Controversy Over Depiction of Women
The film adaptation of the life of popular girls' educator Zhang Guimei has ignited a social media storm after viewers questioned its portrayal of its female characters, including an alcoholic mother. The film's female screenwriters have hit back.
"Beyond the Clouds," a highly anticipated biopic of a girls' education pioneer who launched the country's first free public high school for girls, is set to hit the big screen in China on Friday.
However, there has been controversy over whether the film has portrayed certain female characters in a bad light and contrary to historical facts — the latest Chinese production to court controversy over its portrayal of women in recent years, which has led to state broadcaster CCTV condemning what it deems as attempts to spark "gender opposition." 
"Beyond the Clouds" is an adaptation of the life of Zhang Guimei, the well-known girls educator who launched Huaping High School for Girls in a rural part of the southwestern Yunnan province in 2008.
A household name in China, Zhang, 66, has worked in the field of girls' education since the 1990s and helped send over 1,000 girls from impoverished backgrounds to higher education institutions, many of whom would have otherwise dropped out of school to get married or seek employment.
The film, made with Zhang's approval, sees the protagonist played by leading actress Hai Qing, who also played the lead role in last year's "Return to Dust," about the reality of life in rural China.
Zhang is widely celebrated in Chinese society for challenging traditional stigmas against girls' education, and has been listed as one of China's "Top 10 Pioneering Women" by the All-China Women's Federation, the only state-sponsored organization representing women's interests in China.
In late October, Zhang was elected vice president of the All-China Women's Federation — a part-time position in addition to her role as principal of Huaping High School for Girls. 
Though Zhang enjoys widespread popularity, advance screenings of the film have been met with criticism over its treatment of its female characters, including allegedly turning an alcoholic father in real life into an alcoholic mother in the movie.
There has also been criticism of other alleged historical inaccuracies surrounding its female characters, including the suggestion that Zhang's motivation for establishing and operating the high school was in large part influenced by her husband, instead of her own desire to better the girls' lives, and showing girls skipping class to play online games in internet cafés.
The mounting criticisms elicited responses from the film's female screenwriters, including a now-deleted post from Yuan Yuan who said that the decision to make the alcoholic parent a mother was meant to showcase women helping women. In the film, Zhang's character helps the alcoholic mother secure a job and get her life back on track.
Neither Yuan Yuan nor the production team responded to Sixth Tone's request for comments by publication time.
CCTV issued a statement Sunday echoing Yuan's response in a post on microblogging platform Weibo. It accused certain influencers of stoking "gender opposition" for attention, while also condemning the screenwriters' "emotional" responses.
"(The film) does not take advantage of women, objectify women, or belittle women in any way," the post said.
Li Shuting, who attended an advance screening in Beijing on Sunday, agreed that the alcoholic mother could have been better written, but believes there was no intentional attempt to demean women, as an alcoholic father is also portrayed in the film.
"If the film had no artistic license … I don't think it would be as emotionally powerful," Li told Sixth Tone using a pseudonym as he signed a confidentiality agreement as part of the conditions for the advance screening.
Chinese productions have often courted controversy over their portrayal of female characters. In 2020, a TV drama broadcast produced by CCTV about health care workers during the COVID-19 pandemic triggered a backlash for depicting women as being reluctant to work on the frontline.
Editor: Vincent Chow.
(Header image: A poster of Beyond the Clouds. From Douban)