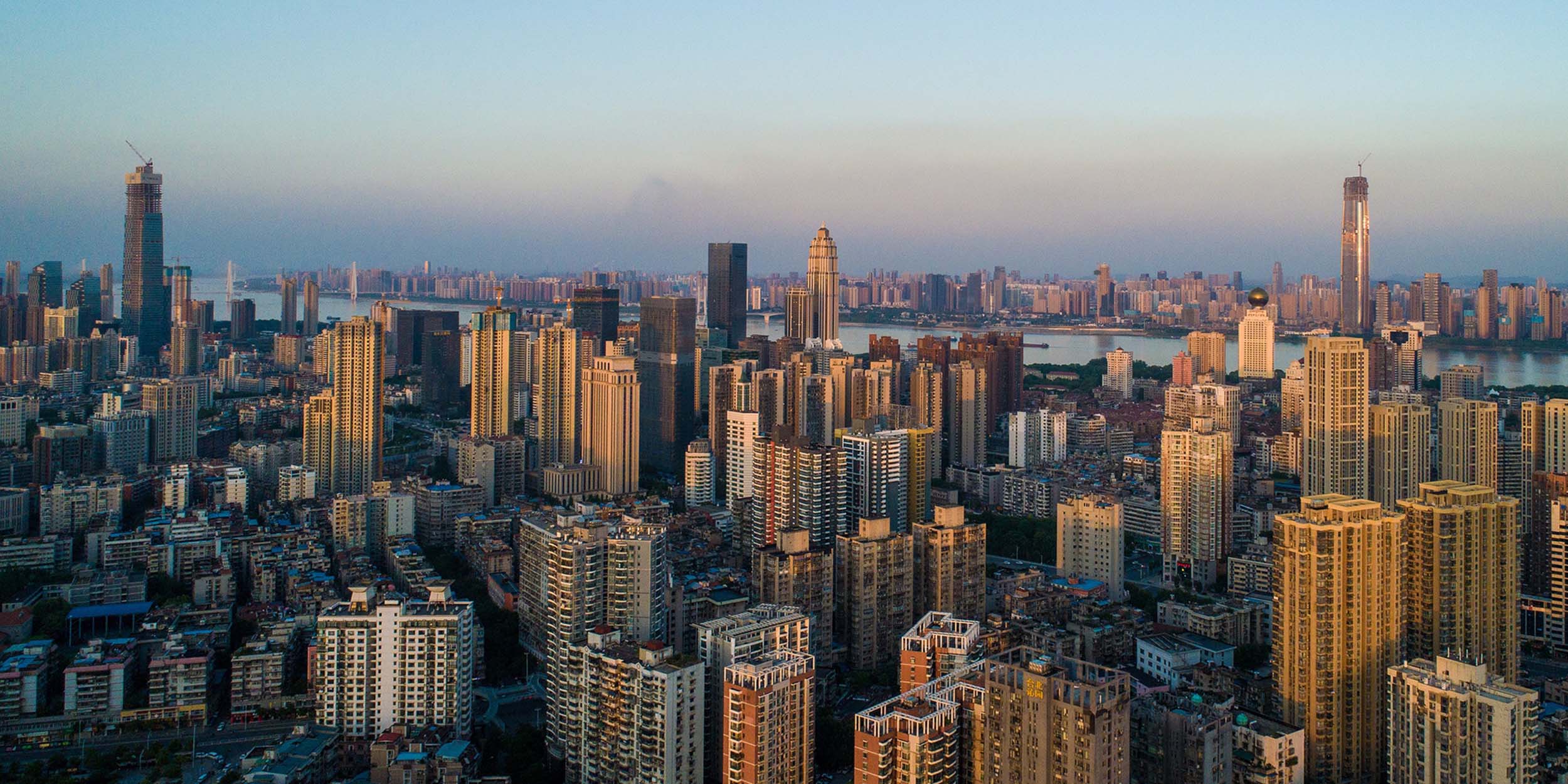 NEWS
Homebuyers Biding Their Time as Second-Hand Prices Continue to Fall
The second-hand housing market is crucial for overall market confidence and liquidity, especially in major Chinese cities.
Buyers are still waiting for China's housing market to bottom out, analysts say, as the second-hand housing prices failed to pick up during the traditional peak season for sales in China.  
According to data released by the National Bureau of Statistics last Thursday, second-hand housing prices fell in 62 large- and medium-sized cities in September and October.  
Much attention has been paid to the performance of the second-hand market during "golden September and silver October," when housing transactions tend to peak in China every year. 
The second-hand market makes up around 40% of housing transactions in the country and is especially dominant in major cities, as new builds are often far from the city center and buyers grow increasingly wary of purchasing presale homes. 
The second-hand market also has a significant impact on the overall market as many second-hand home sellers are looking to upgrade their homes, analysts say. 
According to industry insiders, the sweeping relaxation of restrictions on home purchases introduced by the government in the run-up to this year's peak season, including lifting restrictions on the number of home purchases and more favorable loan conditions, caused a surge in supply of second-hand homes.
"The current listing volume of second-hand homes is relatively high, while the demand is comparatively low," Yan Yuejin, a research director at E-house China R&D Institute in Shanghai, told Sixth Tone. 
"Even in major cities, some people may now have the opportunity to purchase new homes as the prices of new homes have fallen, so they might choose not to buy a second-hand home." 
According to 58 Anjuke Institute, the average number of second-hand homes listed for sale in a first-tier city reached over 210,000 in October, a month-on-month increase of 3.4%. A representative of Lianjia Research Institute in Beijing told Sixth Tone that the new policies gave an initial boost to the market, but the effects diminished as buyers are still waiting for further price drops.
"Sellers' expectations (of prices) have declined compared to the initial period after the policies were introduced, while buyers have consistently remained rational," the representative wrote in a note on Tuesday. 
According to the representative, 70% to 80% of second-hand home sellers in Beijing are looking to upgrade their current homes. As of Monday, second-hand home transactions in Beijing reached 7,758 units in November, on track to match the transaction volume in October.
In Shanghai, real estate agents told Sixth Tone that an initial surge in second-hand home transaction volume and listings at the beginning of September was followed by a "notably sluggish" period.
"In the second half of September, the transaction volume was basically very low," Xing Zhongwei, a real estate agent from Lianjia, one of China's biggest real estate agencies, told Sixth Tone. "No one is buying without a price reduction." 
Meanwhile, average prices of second-hand homes in second-tier cities, including Tianjin, Nanjing, and Dalian, also decreased in October by 0.5% from September.  
Yang Ruining, a homeowner in Hangzhou, Zhejiang province, has tried to sell his 60-square-meter apartment for around six months to upgrade to a bigger home, but has not found a buyer despite reducing the listing price by 8.6% during this period, from 230,000 yuan ($32,240) to 210,000 yuan.
With a rise of 0.5%, Hangzhou was one of only two major cities to see second-hand home prices increase month-on-month in October.
According to research director Yan, the second-hand market has a major impact on overall market confidence and liquidity. "Families unable to sell their second-hand homes also lack the means to purchase new ones," said Yan.
Since October, multiple cities, including Shanghai, Beijing, and Guangzhou, have doubled down efforts to support the housing market by expanding the scope of the policy of "recognizing homes, not recognizing loans" to not just commercial loans but also provident funds. 
While welcoming further stimulus measures, Yan said one of the keys to the recovery of the housing market is restoring overall confidence among buyers that housing prices will not continue to fall. 
"Only then will buyers feel assured about their purchase," said Yan. 
Editor: Vincent Chow. 
(Header image: IC)